Are you scrolling pages to look for a smart cartoon face editor? Cartoon effects have been trendy and catchy on all social media for a while. An resourceful app can definitely help you pop in the information flow! Avatoon is a versatile entertaining app. With Avatoon, you can cartoon yourself from photo and edit every detail of your face. You can use your work in games or jazz up your social media profile with cartoon photos, or you just want to add some funny cartoon elements on your face, Avatoon will satisfy you with 1000+ options and advanced tech support.
Before we go, why not download Avatoon – Your personal avatar creator & emoji maker on Google Play and download Avatoon on App Store first? Start your Avatoon Journey now!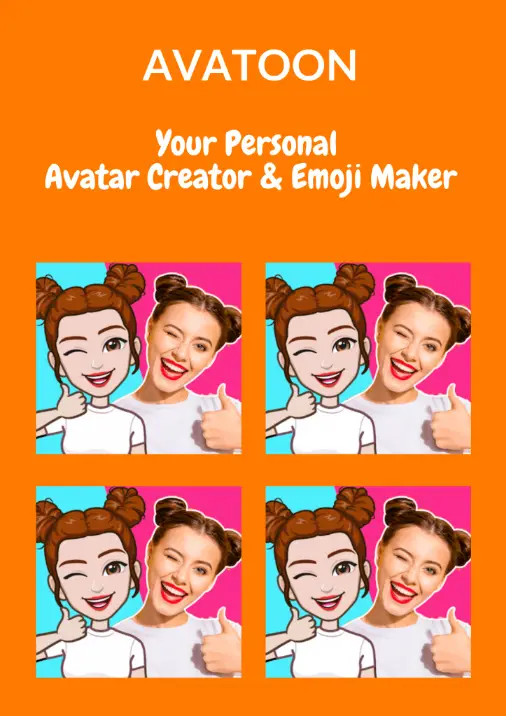 From the beginning of 2020, IdeaLabs began working on a photo to cartoon app with a difference. Avatoon, a free cartoon face editing app, was launched, and In just a few months it has already had 10M+ downloads and 4.7 Review Score on Google Play! A huge success for a new application, and a cartoon face maker. From the huge number of downloads and high Google Play review score, it's easy to see that Avatoon is trying to become the high quality free cartoon face editor & changer that you really deserve!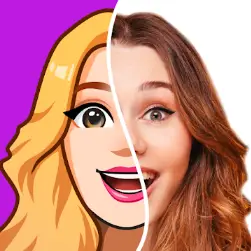 Ok, so now you know about Avatoon, but you probably also want to know how to use this cartoon face changer or how to edit your cartoon face. Let's explore how, together!
1. Download Avatoon!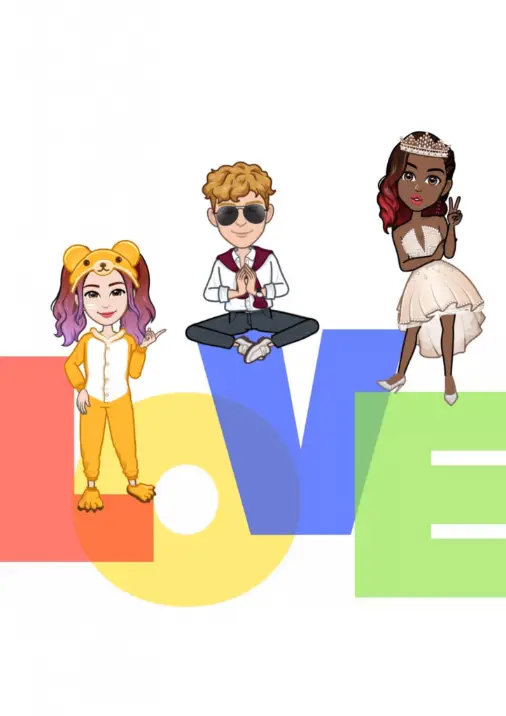 Obviously the first step is to download. Open Google Play or App Store, type the keyword "Avatoon", and the first APP at the top is Avatoon! Don't get distracted and download some other cartoon face editor, free though they may be. Stick with quality.
2. Create an avatar from your photo!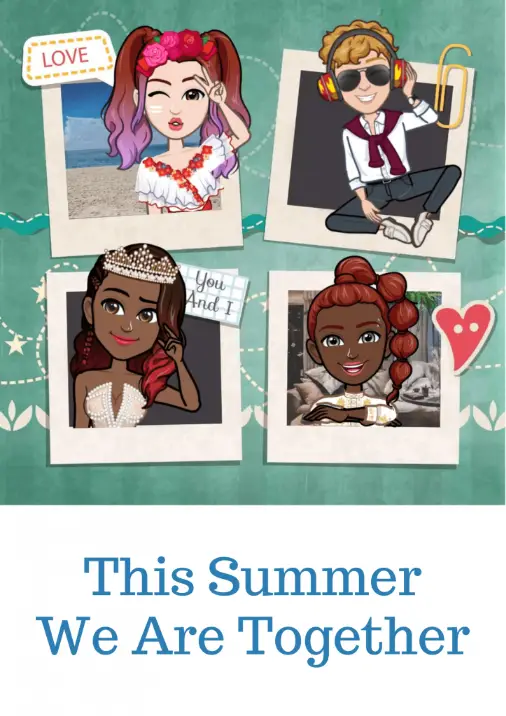 Avatoon offers two easy and fun ways to quickly create a cartoon Avatar. The first option is using Avatoon's facial scan to create an avatar. You can take a photo with Avatoon, or use one from your phone, but it only takes a second to make you a spot-on avatar! The high quality cartoon face maker, really makes avatar standout. But if you're not comfortable sharing a pic, or you don't have (broken camera gang!), we also have a "Manual Creation" option. Just follow the steps on the app to make the perfect digital avatar.
3. Customize your face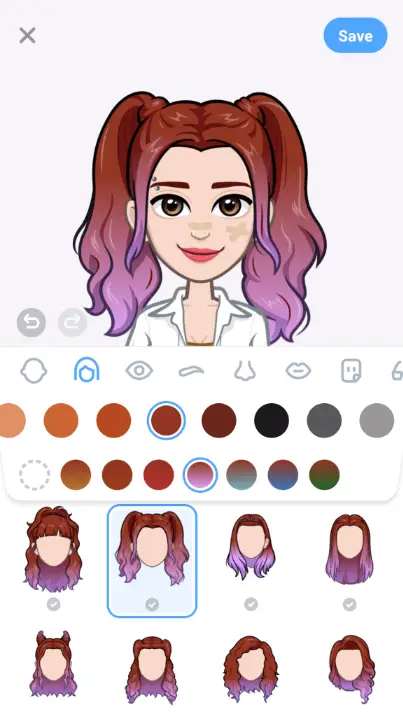 Avatoon let's you customize your cartoon-self. Change your hair, makeup, accessories, and anything else you can think of. Let the real you shine through.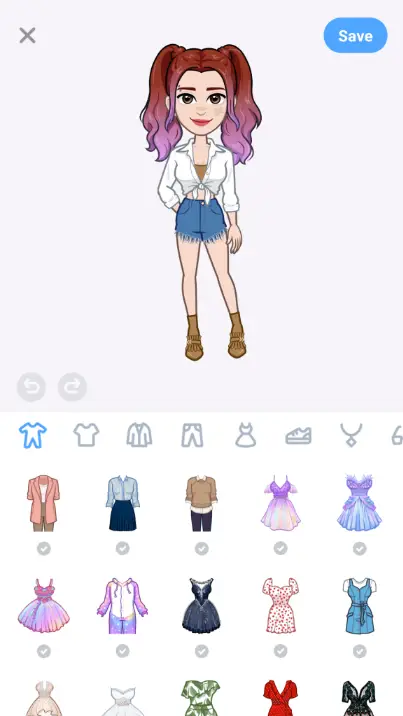 Avatoon is a fully customizable digital face editor. It lets you express not only how you look in real life, but your true-self. Many of us may not be comfortable blasting their face across the internet, this way, you can express yourself, without over-exposure.
4. Add sticker and texts!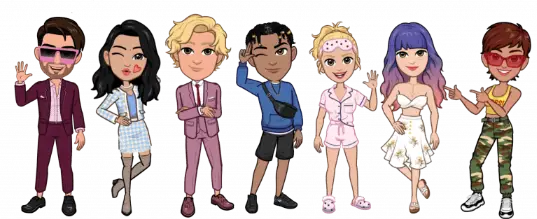 Now you have a basic Avatar. But why stop there? You can make as many avatars as you want! Make cartoon avatar for family, friends, even your pets. Beyond that, why not experiment? Why not create multiple avatars, a whole new persona! Try out what it feels like to be a sports star, or try out an avatar with a completely different style. Go wild!
5. Have some fun: travel!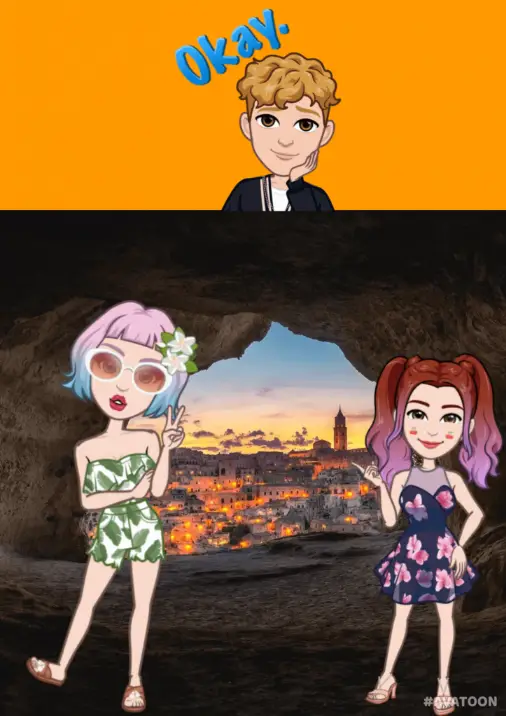 Are there any places you want to go but haven't yet? Or are there any friends you want to meet-up with, but time and distance get in the way? Why not let your cartoon character fill in for you? The characters you create in Avatoon aren't just for your profile on social media. Let your cartoon-self have some fun! Avatoon lets you go wherever you want in the digital world. With Avatoon, you can select a photo template from Photobooth or upload your own photo from your phone, and insert your cartoon characters into the photo. Further edit with stickers or text.
6. Have some fun: Share!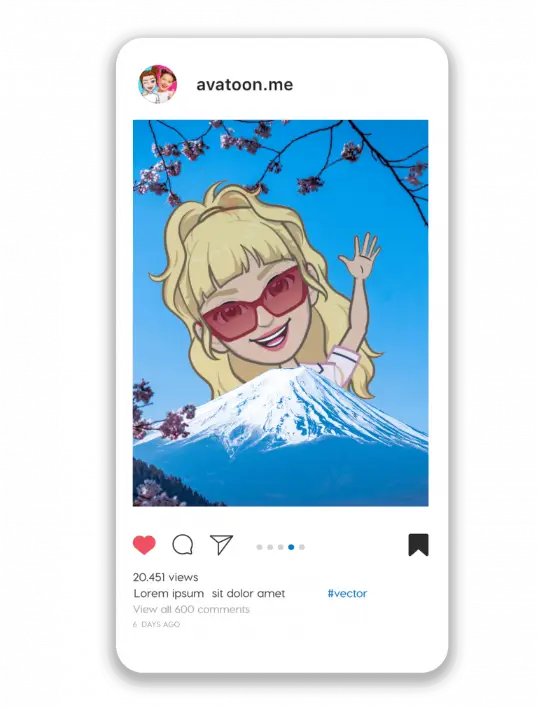 Avatoon and social media go hand-in-hand. Avatoon is not just a cartoon face editor, it is also a sticker and emoji maker. You can send awesome cartoon avatar content to friends and family members, send your pics, your personal stickers and emoji. Dominate social media, by easily sharing avatoon content everywhere. Customizable stickers and emoji, share on facebook, instagram, twitter and more! One of the great perks of Avatoon.
7. Have some fun: Rewards!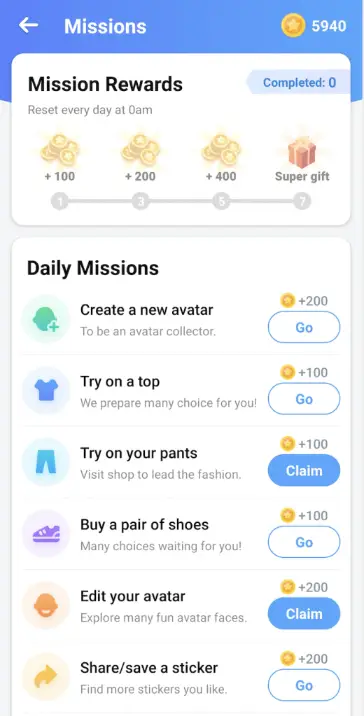 Really get into the fun of Avatoon. Complete daily and weekly quests to earn coins and other fun rewards. Avatoon is all about expressing the real you, and letting users fully engage on social media. Improve your social media, but have fun doing it.
Come to follow us on INSTAGRAM now!
You may also like: