Hey, anime lovers and NFT holders, buyers, and creators! Today we are going to combine NFT and anime into the anime NFT projects. So that you could spend your time here with use and pleasure!
What is an anime NFT?
Can I make an NFT of an anime character?
Top 6 anime NFT projects
What is an anime NFT?
These are our beloved anime characters but in NFT format. There are various anime NFT projects on different markets. It is a sure thing that not all anime characters are in NFT. But those that can be bought via Ethereum are worthy of buying.
Can I make an NFT of an anime character?
Yes, you can! Just need to use the right NFT generators and NFT tools. You are free to create, examine and try! Do you have your favorite anime character(s)? Create NFT and become famous! For example, if you use OpenSea, you will need to:
Create your account (don't forget about crypto wallet (Meta Mask and others));
Create your nickname, Email, confirmation;
Start creating (upload your creation and give it a description);
If you create an NFT that isn't going to be sold – no need to pay, but if you are going to sell your NFT, you will have to pay GAS FEE.
Good luck!
Top 6 anime NFT projects.
Items: 10.0K
Owners: 4.2K
Floor price: 0.17
Volume traded: 14.8K
Created by and for a next-generation collective of artists, builders, and rule-breakers! Directly from Japan!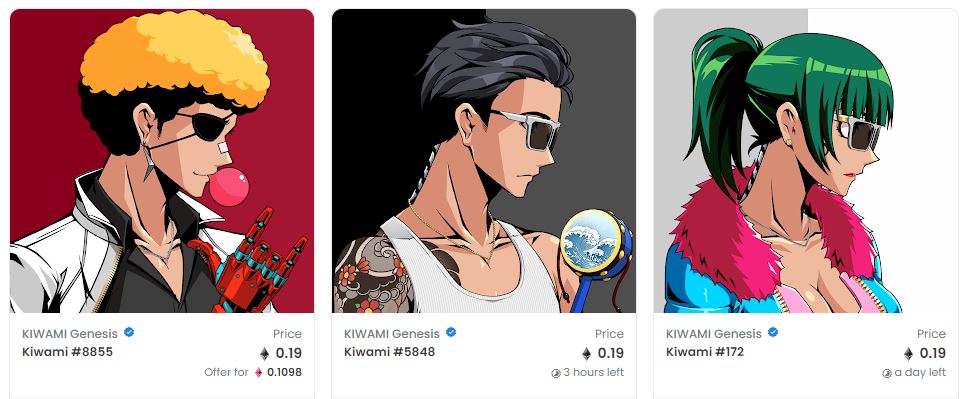 Seasonal airdrops, physical and digital masterpieces, and other purchasable things. Check out their Road Map. These anime NFT projects are not that expensive so far – a good time to buy some! By the way, there is a special design – Gorillaz-esque!
Items: 5.6K
Owners: 1.9K
Floor price: 0.179
Volume traded: 9.6K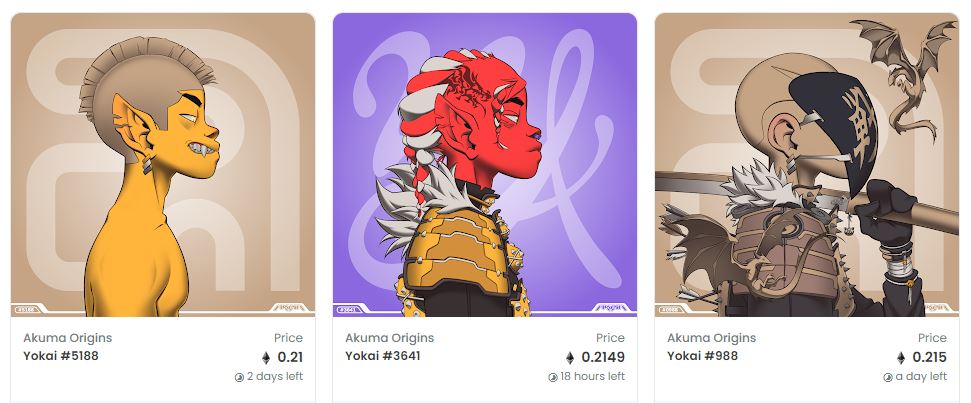 Items: 7.8K
Owners: 4.3K
Floor price: 0.439
Volume traded: 48.4K
There are more than 100 hand-drawn features. You will find strength, style, spirit, power, and individual characteristics.
IMPORTANT: 0N1 FRAMES are owned by their 0N1 FORCE NFTs. By transferring or selling your original 0N1 Force NFT you also give ownership of the 0N1 FRAMES to the wallet owner.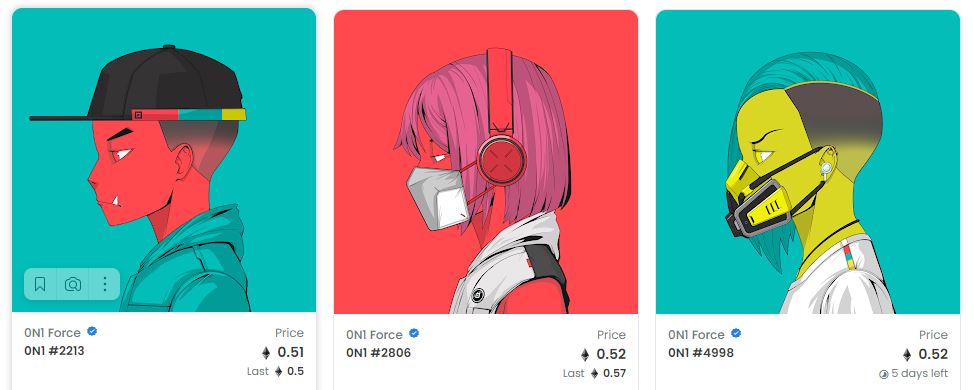 Items: 10.0K
Owners: 6.2K
Floor price: 0.745
Volume traded: 19.4K
While there are many other anime NFT projects characters' watch in different directions, Muri look straight. Some of them have swords, guns, and lightsabers. They look cruel and dark. Coooooooool!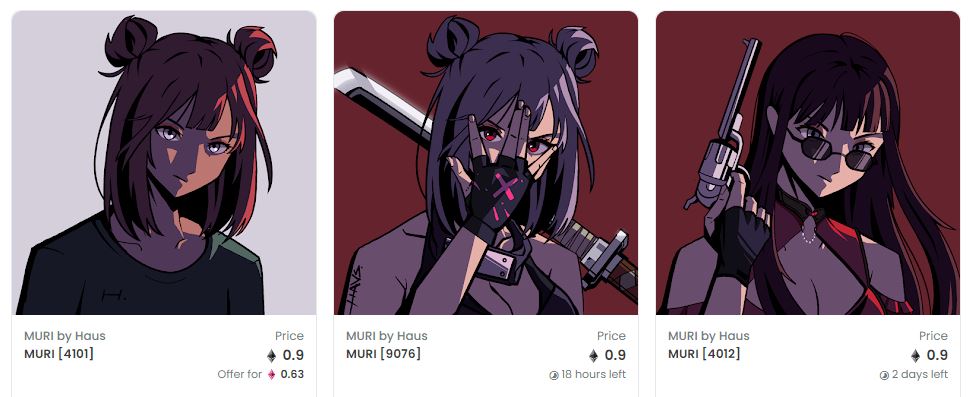 Cool. Awesome. Handsome and Gorgeous. Stylish. Expensive. Worthy. I can enlist more and more adjectives. But I am powerless here. Just check them out.
Items: 10.0K
Owners: 5.4K
Floor price: 28
Volume Traded: 197.8K
They are the best combination of anime NFT projects world.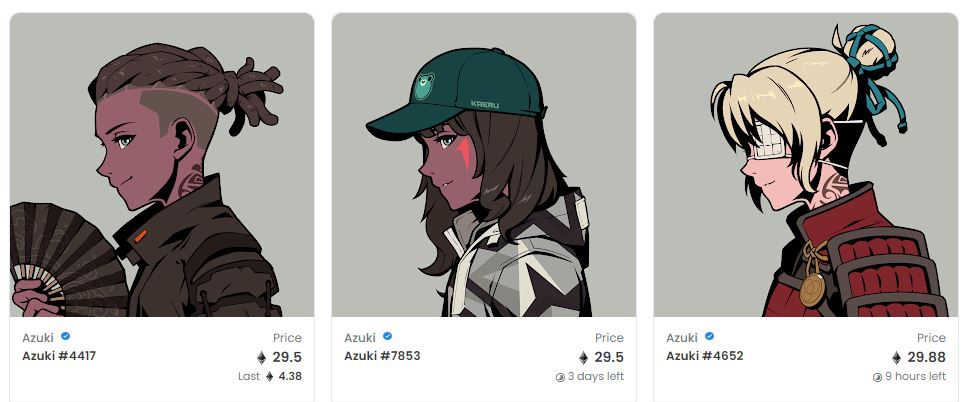 And one more collection. Just to add something new to this list of anime NFT projects. These are cute GIFs. They look very cute and lovely. Feels like you are watching anime right now.
Items: 130
Owners: 8
Floor price: —
Volume traded: 0.94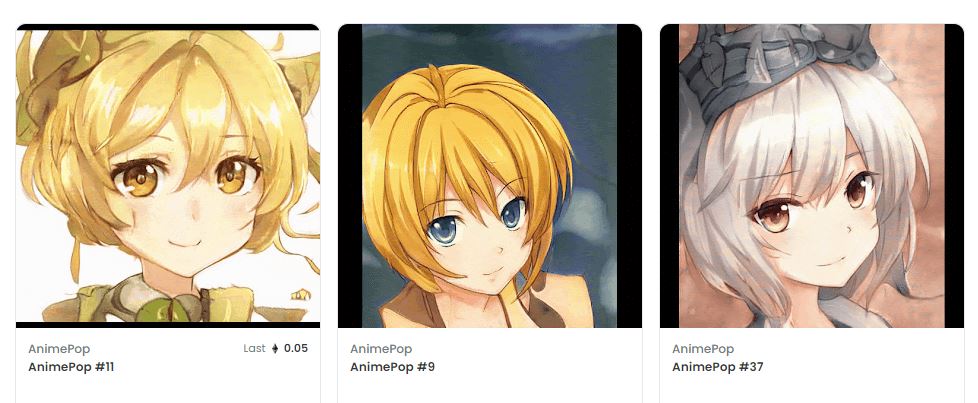 That's all for today! We hope that this article was useful and interesting!