If you are using any social media, you might have noticed how important it is to choose an appealing profile picture for building up followers. As for selfies, we've already seen plenty. So you might wanna try something fresh to grab attention. An aesthetic cartoon pfp probably is a better way to show your personality with less limitation. Follow the steps below to give it a try!
What is a pfp?
You may see the word "pfp" everywhere on social media and being confused about what it means. Pfp actually is short for profile pictures, which is an essential part of your social media and internet identity. I'd like to introduce a fresh way to lighten up your page in the following!
5 steps to make an aesthetic cartoon pfp
1. Get an cartoon maker app
Enter cartoon you'll find tons of apps. Among them, I recommend Avatoon for you.
First of all, it's free! And it can do a lot more than just cartoon your face. You can create your own characters with all kinds of appearances or poses.
Download Avatoon in App Store or Google Play.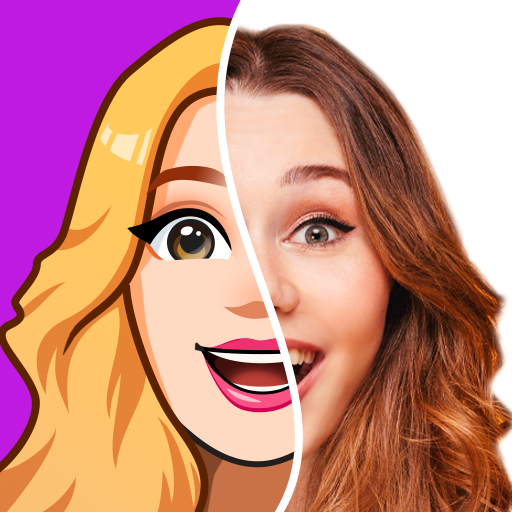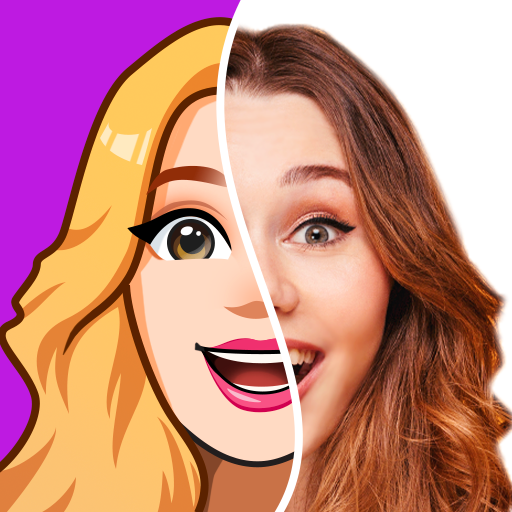 2. Use AI recognition/Create the characters by yourself
Try facial recognition or choose a photo from your gallery.
Create manually and choose a gender to start.
Tap on the profile icon to create multiple characters!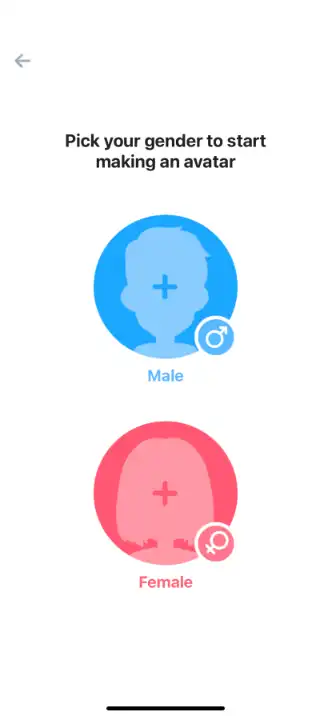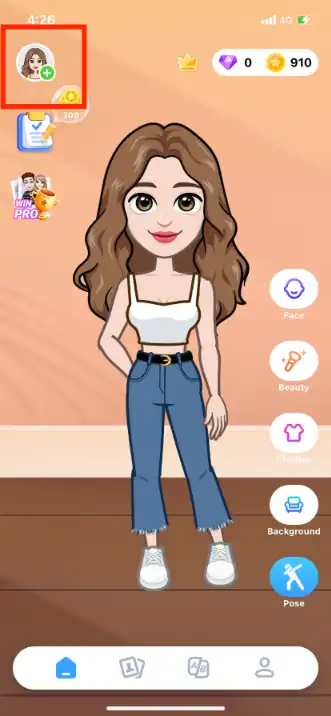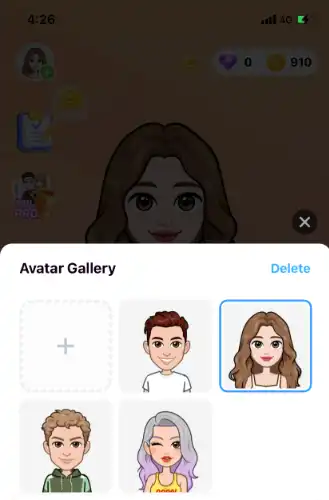 3. Adjust facial features & Dress up your character
Now you already have some basic avatars, you can adjust the appearance as you want, such as the skin tone, eye color and hairstyle.
Add makeups like lip color, eye shadow and eyebrows.
Try on all kinds of outfits and accessories on yourself.
*Find more details in How to Create Personal Avatar From a Photo Step by Step.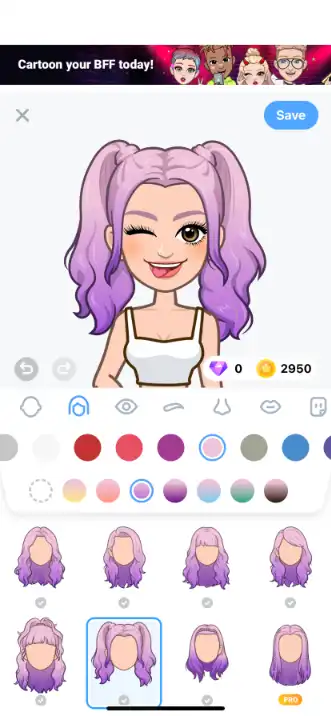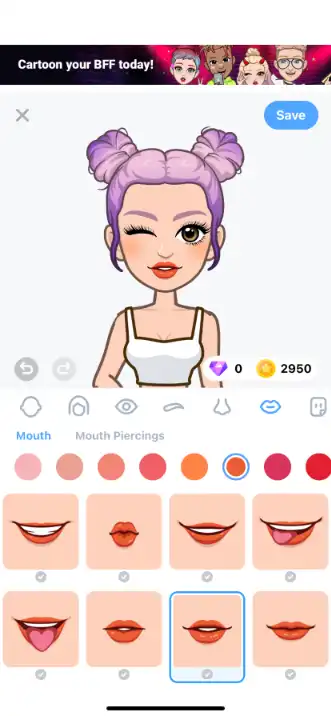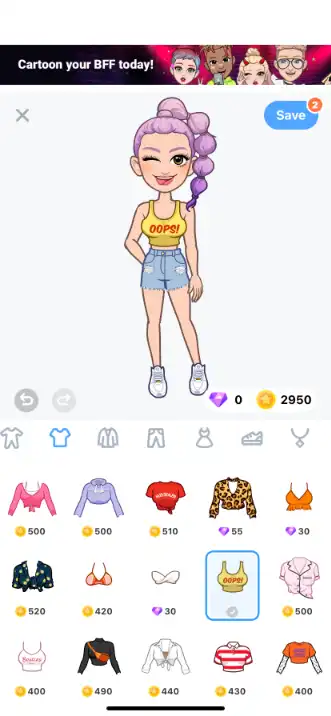 4. Try out poses & Add backgrounds
Now use the characters to create your own cartoon profile pic!
Choose a background photo from Avatoon or your gallery.
Try tons of funny expressions and poses. You can either make full body characters or just cartoon your face.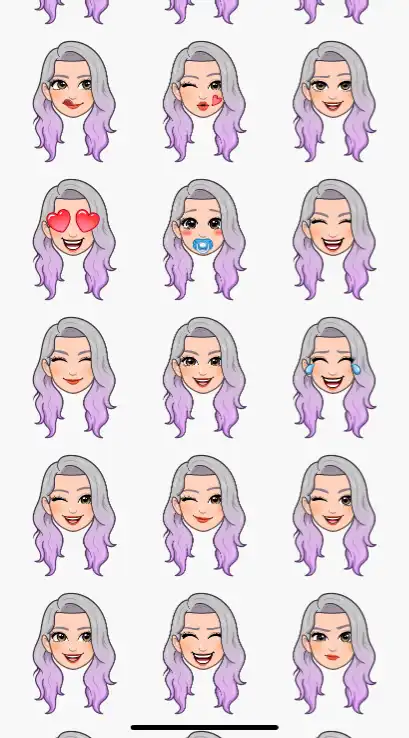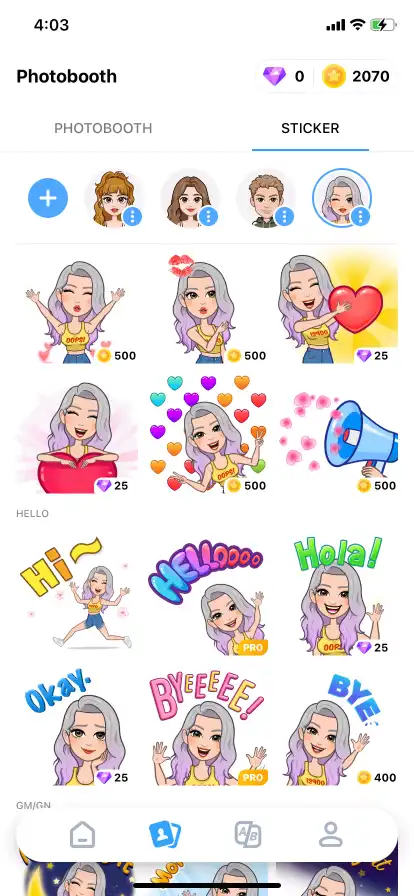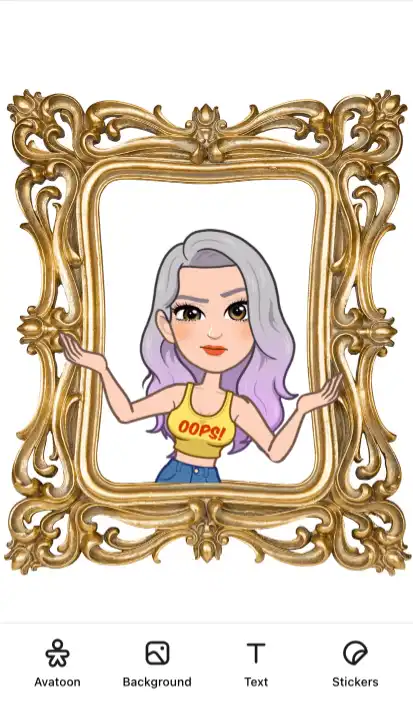 5. Cut the picture to fit the social media ratio
After you've created several profile pictures, you'll need to change the size of them to fit different social platforms.
I recommend PicPlus photo editor pro to you. It's super easy to use! You only need to choose the social media and the app will cut the photo for you! You can download it for FREE in Google Play or App Store.
Now go cartoon your profile pic and don't forget to share this blog with your friends!
You may also like: