Hey there, welcome back to our talks about online avatars. Today, we are going to learn how to make your own avatar online. We will use Face.co as an example. Are you ready? Our Online Art Lesson begins right now! Get ready to get a step-by-step tutorial that will explain all details about creating of avatar online.
6 Best Free Sites To Make Avatar Online
Before we start the tutorial, I'd like to introduce the 5 best online avatar makers to you!
For specific pros and cons of each site, please check this blog: 5 Best Online Avatar Maker Sites, last updated on August 12, 2021
Create your own avatar online in 6 simple steps
Now we're gonna use Face.co as a example to show you how-to. You can either follow the steps to make it online or you can Play a Would You Rather, and we'll generate a free avatar for you!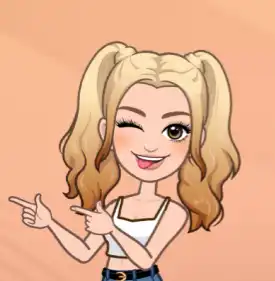 Step 1: Choose a Gender for your avatar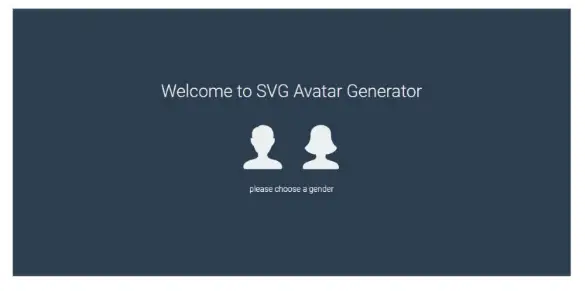 We will start with choosing a Gender. Here we can see two white and gray pictures, symbolizing male and female respectively. We will syn-chronically create both genders for you to see all features at once.
Step 2. Choose the skin color
First, we see the head and shoulders and a set of tools. Under the picture, we can the line with arrows, which will help you to adjust the position of your avatar. You can move it to the left, right, up, down, tilt your head to the left or right sides. Zoom in/out the picture. Then we can choose skin color. What a great variety here, I should say.
Step 3: Choose the face shape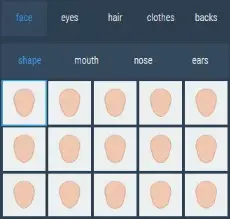 After we have finished with the position and color, we can proceed to Face. Here you can choose from 15 available shapes of the face and readjust every shape by making it more like a round or oval shape.
The artistic style of this site is rather mature. If you prefer cute cartoon avatars below, check For introverts: how to make your own avatar to express yourself?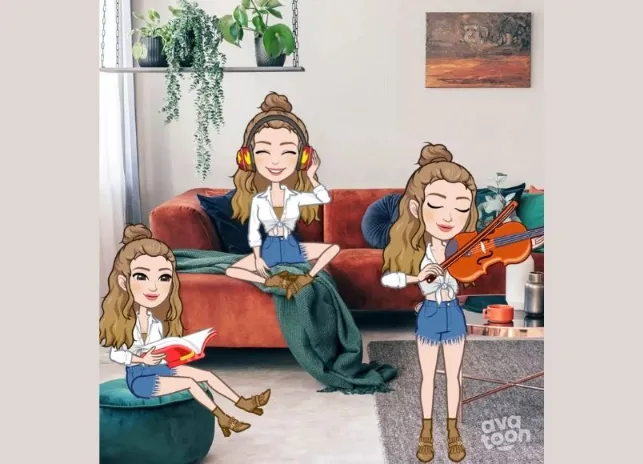 Step 4: Custom the facial features
Mouth. Male and Female mouth variants are different. Here you can choose shapes of your lips, whether you are sad or happy, smiling or keeping your lips shut. Moreover, you can even choose the color of your lips or lipstick. As you wish! There are also 15 variations for both genders.
Nose. There are also 15 shapes available. Every nose is well detailed. You will definitely find your real one or will choose any you like.
Eyes. If someone is telling lies to you, one will not look into your eyes, they say. Let's choose the best eyes for us so that everything that is to be said goes directly to you! Male and Female have the same number of shapes of the eyes, there 15 of them. They even can be funny, ironic or unreal. Feel free to choose! You can even add some makeup here to underline your eyes!
Irises. Custom the size, shape, color and they can be real or not. Don't forget about their positions, too. All people are different, you know. There are 10 types of irises and positions adjustments. Here are the screenshots to check:
Eyebrows. There are 15 for both genders. And, sure, there are extra tools to adjust angle, shape, position, size, and other stuff about eyebrows! Color is also can changed according to your needs.
Step 5: Choose the hairstyle
Hair + Style = Hairstyle! You are a barber. You are a hairdresser! The unique thing about these online avatar creator websites is that you can try on lots of things online without physically going to somewhere. Try online and then, go offline to check in real life. Online services really make our lives easier! Alright, let's get back to the topic. There are 17 Male haircuts and 15 Female haircuts for you to choose from. Don't forget to color your hair, too!
As for the Male avatar creators, there are also 12 types of mustaches and 12 types of beards. Create a brutal version of yourself or show off your unique identity!
Step 6: Choose the outfits for your avatar
This is the penultimate step for today's tutorial! Clothes! It is time to dress up a little bit. The male part of the creators has 13 kinds of clothes. The female part has 20! If you find the options a bit lacking, Avatoon is a better choice, check New Avatoon Outfits: Summer Vibe 2021.
Here are you! All set and good to go! Remember, no matter what Website you use to create an avatar online – imagination is the only limit! If you wanna try this on your phone, you can get Avatoon for FREE on Google Play or App Store.
Create, show off, let your ideas and imagination fly! Be confident and sure, you are the best and really unique!
You may also like: