Halloween is a great opportunity to snap some sweet selfies to share and get massive likes and shares. However, it's become so cliché to just wear a cute costume and grab a few pics with your friends. How can you make posts that really shine and dazzle friends and followers? How to create your own avatar with a Halloween costume? Here, we prepared some Halloween costumes for your avatar to get spooky!
Best Halloween Avatar Costume Ideas
Avatoon's hot new Halloween fashions are great for making any fall or Halloween pictures have that WOW factor. This fresh update delivers tons of costumes to celebrate this selfie-friendly holiday. Who says Halloween has to be scary? This Halloween, go for cute, fun, and hot. It's sure to be a hit.
1. Try on classical Devil Costume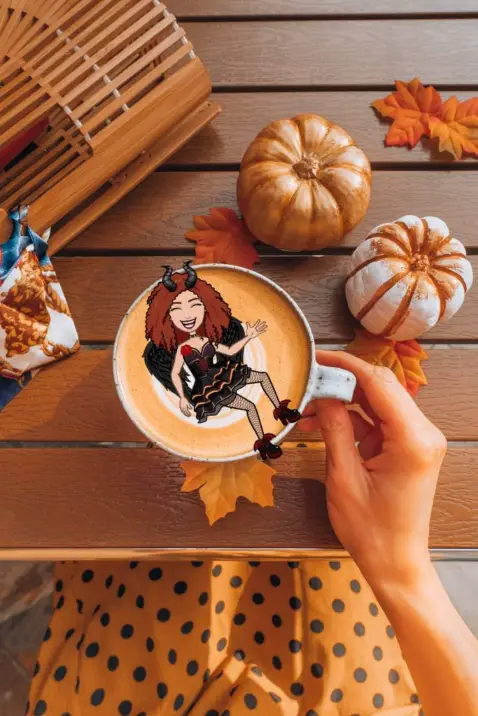 You don't have to wait until October 31st to start posting cute pics! Fall officially begins on September 22nd this year. It's a great time to post pictures with orange color pallets. Share some red or brown leaves, and of course anything with pumpkin spice.
2. Use the background photo to be creative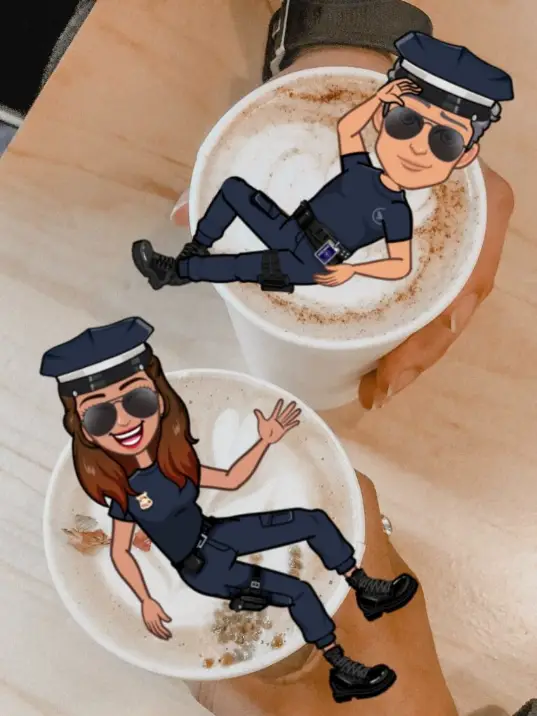 Your pictures don't have to be totally holiday-themed. Just a fun picture of you and a friend in a costume can get a lot of likes and shares. Photos of food and drinks won't get as far as they used to these days, the Insta-crowd is getting pickier! So add some pizzazz to your content, with a cool cartoon avatar that is a miniature version of you!
3. Have a cute Halloween look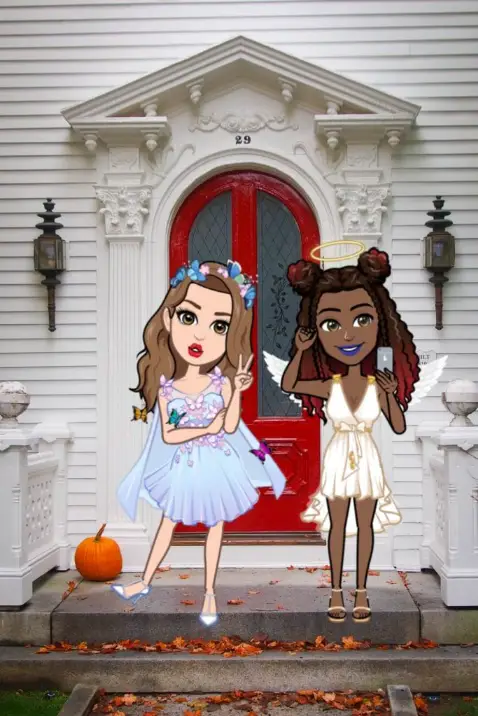 So CUTE! Classic angel and princess costumes showed here. With such a rich variety of costumes to choose from, you can certainly find the perfect match for your unique style. It's super easy to try new outfits and see what style you prefer. We'd all love to buy a million costumes to try on, but of course, we can't. So, get an app that gives you that power!
4. Dress like a doctor?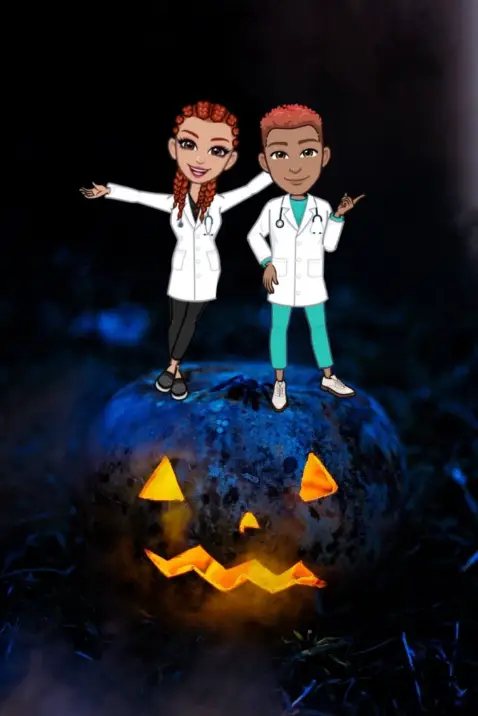 Doctors and nurses will likely be a hot costume this year, given the state of the world. Plus, if social distancing is still going, you can easily make a mask part of your costume, now that's killing two birds with one stone. Avatoon has several options for these costumes in different body designs and color pallets.
5. Get spooky with you pet!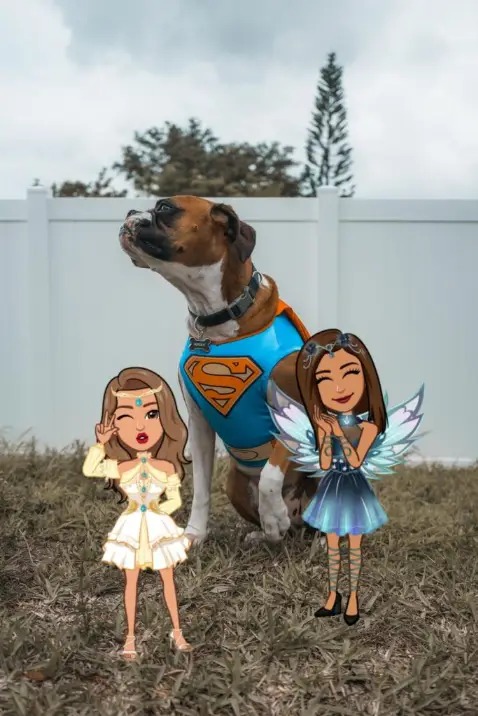 More princess costumes and butterfly wings! Have a hard time posing with your pooch? Editing yourself into a photo, cartoon mini-me style makes it easy! Dogs, cats, and other pets are always a gold mine for getting a photo liked and shared. Humans just can't resist! They are especially cute if they get a good Halloween costume. But please don't force your pet to wear one if they hate it.
6. Get goofy with your avatar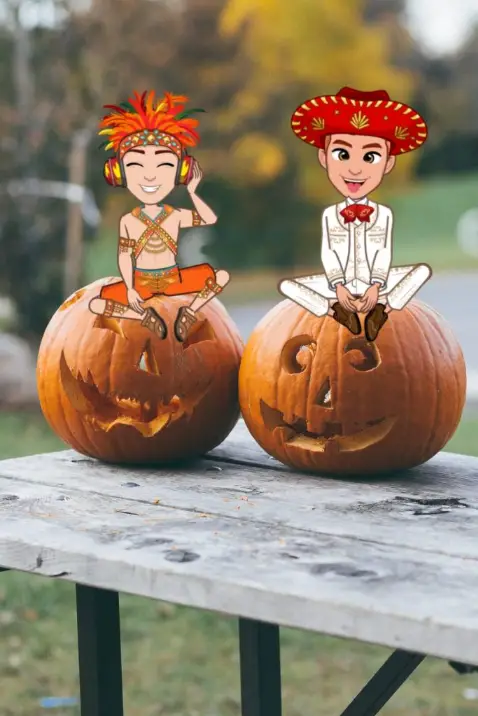 Guys, the ladies love a guy who is comfortable in his own skin. So, don't be afraid to be goofy on Halloween! Wear a light-hearted costume to show your humor. Being a little bit cute on social media shows that you are mature, brave.
7. Festival costume not bad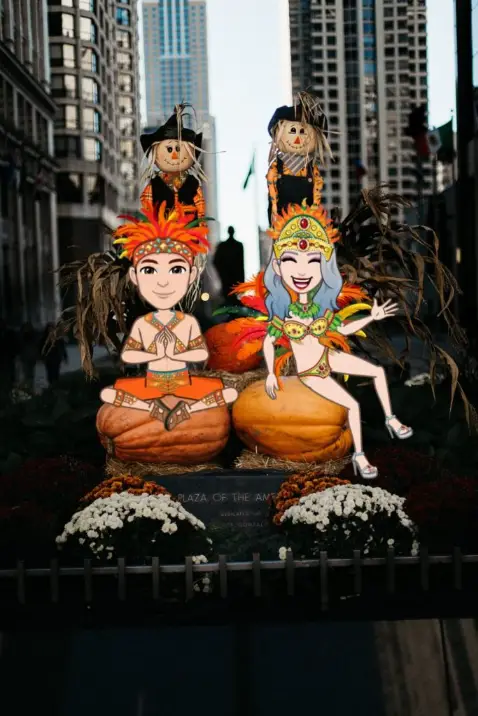 Here we can see the amazing Mardi Gras costumes the set has! So festive, and that Bikini would look so good on you! What's great about using avatar editors to help make photos is you always capture a perfect smile. You don't have to fret about pimples, out-of-place hairs, or a makeup mishap. You easily get. It's also authentic. No one likes an over-edited photo, but presenting a cartoon is fun. Of course, in real life, you aren't 2-D and only 6 inches tall, but it's still you!
How to make a avatar with Halloween costume?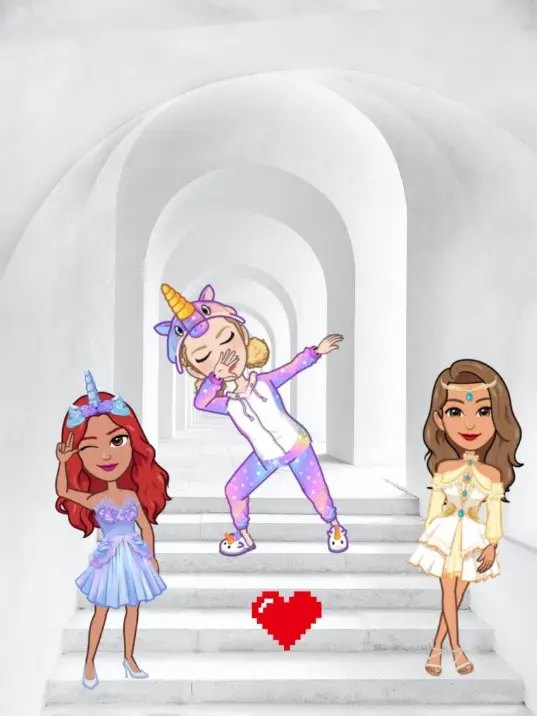 Halloween is a time to be silly and light-hearted. So don't be afraid to go as a unicorn. Wear it with confidence! It's super easy to share avatars with friends in tons of cool poses. Get a group pic with everyone dabbing. Or record the journeys of your squad as you trick or treat this Halloween. Whatever you do, make your posts shine with Avatoon's hot Halloween fashion! Follow the steps below!
Step 1. Get an cartoon app
Step 2. Choose a picture on your phone
Step 3. Custom your cartoon avatar in detail
Step 4. Style your avatar
Step 5. Choose expressions & poses
Click this article to get a detailed step-by-step tutorial! Don't forget to download Avatoon for free on Google Play and App Store to give it a try!
You may also like: