Hi, crypto world! How about some free NFTs? I am sure you (as well as me) are looking for some NFT projects where you can get free NFT. With this article, you can get free NFT with no money needed. Free NFT tokens to everyone, our NFT show has begun!
What are we going to discuss today?
Is NFT a good investment?
How to get free NFT (5 ways)
Telegram
Twitter
WAX
Email
Discord
Where to get free NFT?
Is NFT a good investment?
Since the first cryptocurrency appeared, more and more projects emerged. Since there were too many competitors on the crypto market, some projects started giving (giveaway) their coins for free to everyone.
The same things happen now with NFT.
Airdrop – means spreading new coins. Anyone can get them for free, just follow the steps needed, for example, log in on the website, hold some coins, share the post on social platforms (re-tweet).
As you may see, it is very easy to get free tokens, but their prices are very low in the beginning. The only thing that is left to do is – trust in them and their bright (your reach) future.
Today we decided to show how to get free NFTs. Firstly, these tokens are trending. Secondly, their prices can grow in a couple of months (a lot of true/real examples).
The brightest example is Cryptopunks.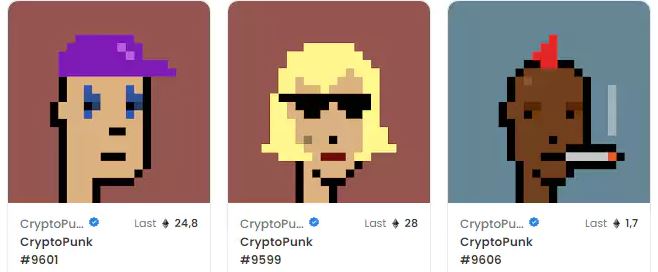 When this project has started (in 2017) tokens were given to everyone for free. But now their prices are quite high. From 0 to 28!!!!!
And believe me, this is not the only example!
How to get free NFT (5 ways)
First, let's make sure, what kind of airdrop we can get. There are two main types:
Traditional – when the assets are shared among all cryptocurrencies or tokens holders. This is way helps to motivate users to hold their currencies.
Bounty airdrops – free tokens are given as a reward for completing certain tasks.
What social platforms are needed?
1. Telegram – to follow or join some community;
2. Twitter – microblogs. Join, retweet;
3. Discord – is a very popular platform. Around 90% of all NFT projects are existing here.
4. YouTube – specific videos on official channels that are asked to follow, watch, subscribe, evaluate, comment.
5. E-mail!
For example, if you chose Telegram as one of the ways, consider this project:

The famous game – a snake! Developers of Axie Infinity are working on the launch. There are some rumors that these tokens will be traded on large marketplaces. To take part, use CryptoSnake Bot. Next, you will see a roadmap and the next steps. Growing snake is an interesting thing – but making money on it, is better! Don't waste your time! Hop in!
Telegram and Twitter:
First, use Telegram bot @metatokenairdropbot and quickly take your free coins. There are many ways of getting your free NFTs here. Besides subscribing on Telegram, you need to subscribe on Twitter, and do retweet.

What wallets are needed?
vailable as a browser extension and app for a smartphone. Save your NFT in BSC & Ethereum.
You can use this wallet almost on all NFT marketplaces. The only thing is – you can only store your nonfungible tokens here. Cannot transfer.
NFT wallet in the Solana blockchain. Actively used by developers and trending. Transactions fees are very low.
Here you can store cryptocurrencies, NFT tokens, trade them on internal marketplaces, by using developers' currency ENJ.
Supported by large companies, the best alternative to Metamask. Works with more than 65 blockchains. Can be used as a web browser extension or smartphone app. dApp shop is also included.
Where to get information about active Airdrops?
Almost every day there are new giveaways. It is very important to act quickly and on time. Usually, the quickest way is to get notified by following social platforms or communities. But you can also use these platforms:
Key Takeaway: get ready and search for the free NFTs. The more information sources you follow, the bigger your chance to get the best free NFTs. Be sure to join and follow the steps. It won't take much of you (time, power, energy, or any money) but results will be quite profitable.
Where to get free NFT?
Following the main topic of the article and its title, I would like to introduce you to another upcoming NFT project that is going to hold an NFT giveaway soon – free NFTs for everyone! Roooooooar! Join us!
This is the year of a Tiger, and Tigee is the best of NFTs!
Tigee is a hand-drawn, generative pfp project consisting of 499 2D assets on the Ethereum blockchain as ERC-721 standard.
These 2D NFTs will grant access to special channels on the Discord, various NFT Airdrops, and unlock additional NFT mining capabilities which will have future utility in the proposed roadmap.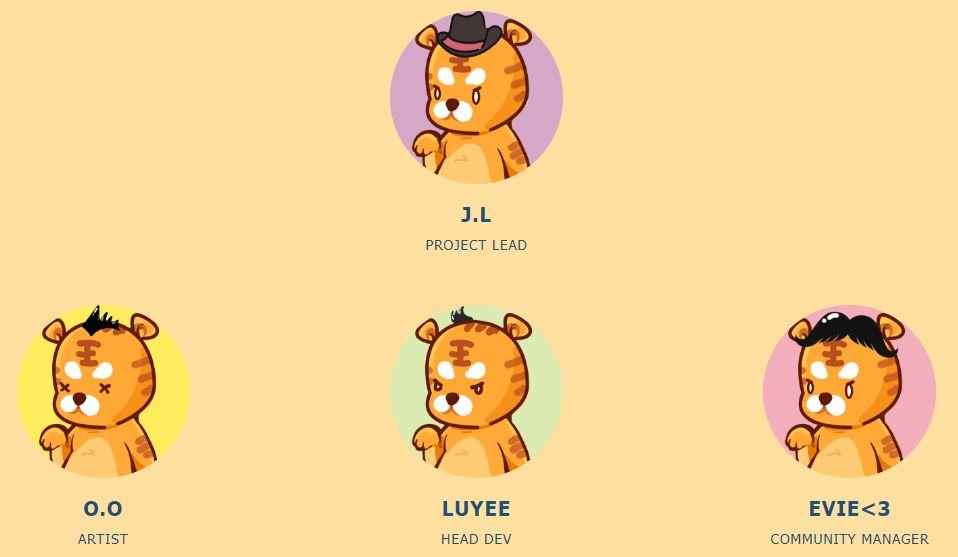 These are the links to visit and get more information:
Twitter (stay tuned! Subscribe, retweet, and do keep an eye on the AirDrop notice!)
OpenSea (check out a wonderful collection)
Discord (join the channel and prepare your wallets!)
Okay, I won't take your time anymore! Quickly, to the action! Tigee and other NFTs are ready for you to grab them now!
You may also like: