Hold on, hold on. Are you still text-chatting? Do you still use emojis to describe your feelings? Come on! That's old-fashioned. Join a new fashion! Stickers and Memes are now in trend! This is the most natural way of expressing yourself. Stay here and you will learn how to create cute cat memes by yourself!
We will use Avatoon for Android and iOS. All are available to download for free. We have already talked about 30 Funny Meme Stickers for Snapchat and Avatoon Memes: Free WhatsApp stickers to download! Feel free to read them, too. And right now, we are going to give you more hacks and details about creating your own memes with Avatoon.
What is a meme?
A piece of media, often humorous, that spreads rapidly through the internet. By clicking the link in the definition you can check out more details about the origins of the memes. Our article is mostly practical.
Before we started, you'll need to make some avatars first, Here we have described 5 steps of creating a full body avatar an important guide to read. Without it, you won't be able to go on. This article explains specifically on how to make a cartoon meme.
6 steps to create cute cat memes for free
1. Open your Avatoon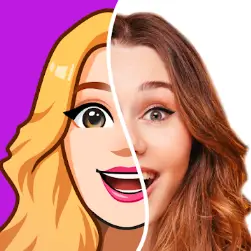 2. Choose a background
Press CREATE MY PHOTO and what a huge gallery there! People, cars, animals, environment, seasons, cities, food, places, art, abstract, games, sports…. Guys, if I continue to enumerate this numerous list of background pictures… emmm, you will have to jump to few pages forward…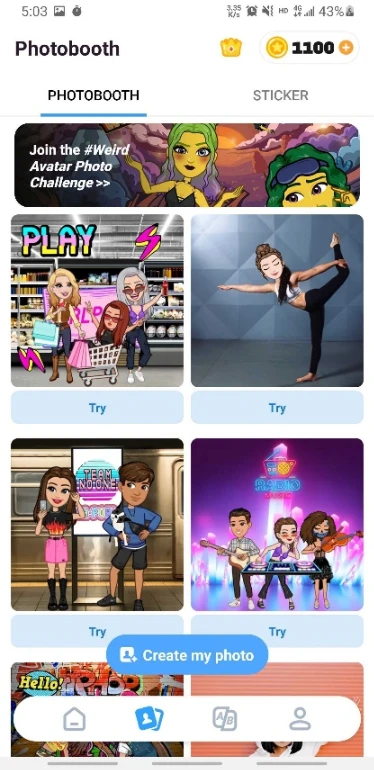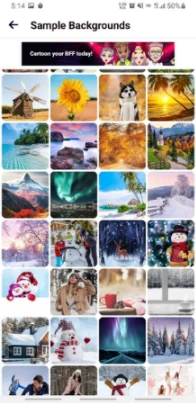 3. Select emoji & poses
At the bottom, you may see five icons, those are tools. Select one or several suitable ones, Emojis or Poses. All of them express feelings or actions, a huge variety and the best authenticity.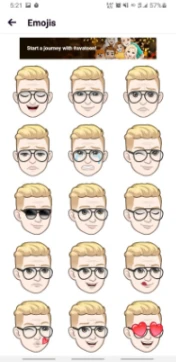 4. Add text
Add your words to the meme. There is a big choice of speech bubbles and fonts here. Text is important! So, take your time thinking about it. By the way, Avatoon automatically adjusts the size of your letters according to their amount. Crazy convenient! Just write – Avatoon will make it right! It's never been so easy to make a meme for free.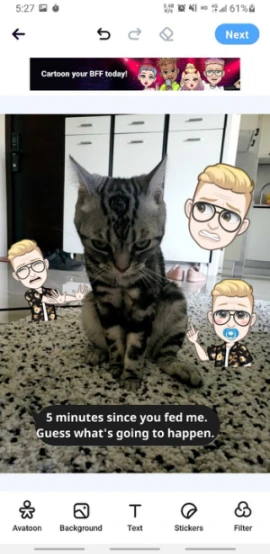 5. Put on stickers
What a huge storage! Starting with Unicorn Stickers (Avatoon is really kind of a Unicorn among other apps), followed by Zodiac, Love, Animal, Food, Dogs, Emojis, Neon, Wild, Red lips, Travel, Animalwear, Star, Birthday, Trendy, Christmas, Secret Santa, Thanksgiving, Halloween, Fool's Day, Mother's Day and Father's Day. And this is not the end. Avatoon is growing, come back to see updates! Imagine, if there are so many stickers here, how many background pictures can there be then?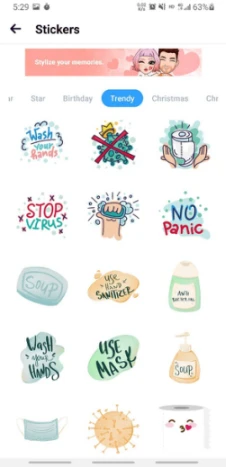 6. Apply a filter
Next, what we are going to do is – choose a filter for our meme. As for me, Avatoon is a worthy opponent to your picture editing apps.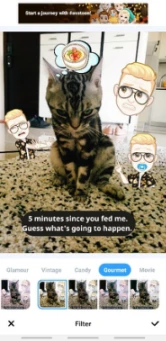 7. Save and share with your friends
Press Next in the right upper corner and, Save to Gallery! After you saved it, you can directly share it to Instagram, Snapchat, Facebook, WhatsApp or any other social network platform you use! With Avatoon to make cute cat memes is easy as 1,2,3.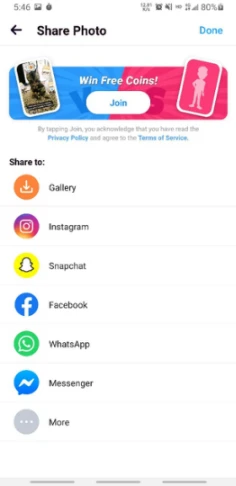 There is one more great thing I would like to mention about Avatoon! Directly, inside the app, you can post your picture for votes! There is a real PK battle where millions of people have a competition! They choose which picture is the best. You can vote too! By the way, in both situations – you get free coins! That's just Awesooooooooooome! You. Don't. Need. To watch ADDS! Just enjoy different users' creations and share yours and get coins! Perfect!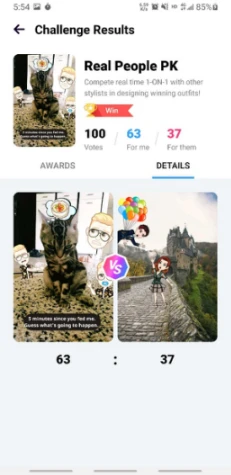 Look! I've got 300 coins! Can you get more? See you in a challenge! Have a good time!
Since Avatoon has constant improvements and content updates, we always highlight them in our articles! Keep on reading and don't forget to come back again to be informed about the latest changes! Bye-bye!
You may also like:
Your avatar might have a different zodiac sign, this quiz will tell you the answer!
If you know less than 6 of these Kpop male groups, then you didn't catch on!