Hi, guys! Are you looking for NFT tools? We've got you covered. Besides, there are free NFT tools and rarity tools too. This article is like a workshop with a lot of tools. NFT tools. So, welcome, and feel free to use them!
So let's get started!
6 Best NFT Tools To Find & Buy NFT
I remember my childhood when I and my friends were collecting Pokemon chips. There were several very rare Pokemons and only a few people owned those chips. We were crazy searching for them and could even pay for those exclusive chips.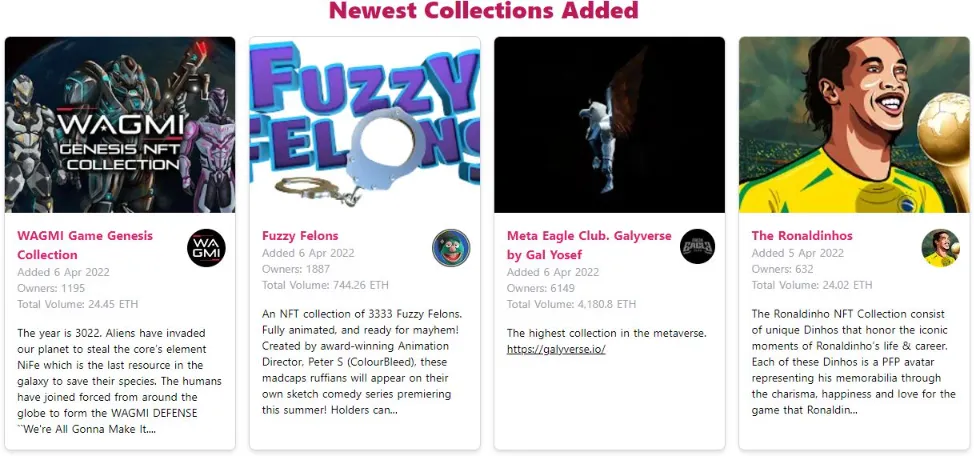 The same thing is with NFT tokens. And rarity.tools are here to help you! The rarer an NFT is the more expensive it is! So search for the exclusives and invest in the best ones!
Open the main page and scroll down, you will see the list of all NFTs. You can sort them by:
Volume (7d) & (All-Time)
Sales (7d) & (All-Time)
Average Price (7d)
Total Supply 
Owners (%)
Estimated Market Cap
Added (Date)
Click the name of the NFT you like and check their website.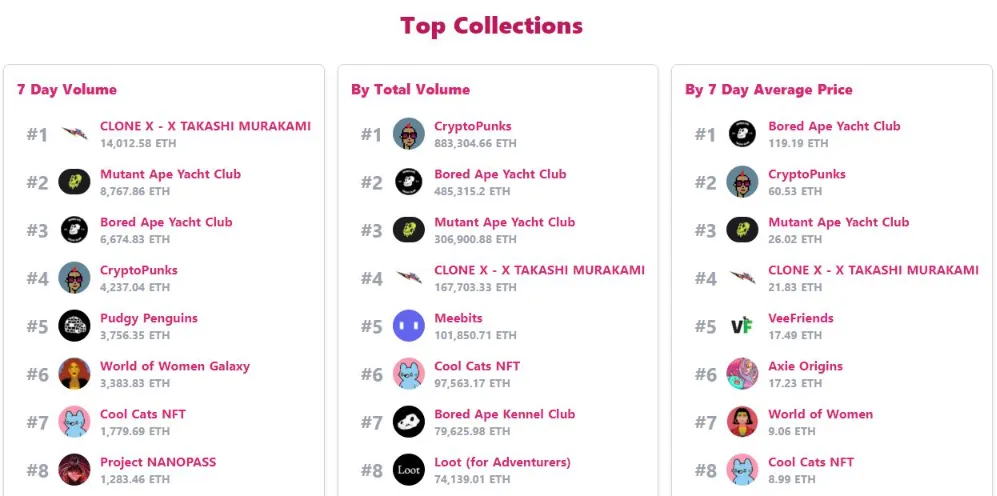 As far as I know, the platform charges a listing fee. It means that not all creators might appear there, because maybe they don't want to pay for an advertisement. 2 ETH is the price. It will allow your project to be listed forever.
Key Takeaway: the rarest NFTs are on rarity.tools website. Rare = expensive. A great place to check, invest, advertise and buy NFTs. The User-friendly interface will help anyone find what they are looking for.
2. OpenSea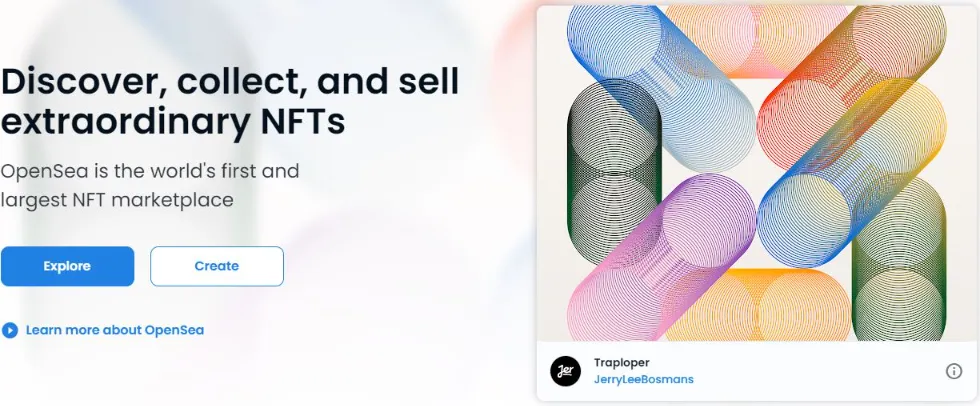 From its name, the meaning is seen. It is like a real sea, big, wide, open! The most famous place for NFTs, the world's first and the largest marketplace and NFT tool! How can it be helpful as a tool? A great amount of information and easy access to it will help you to discover and research the best NFT projects to invest in!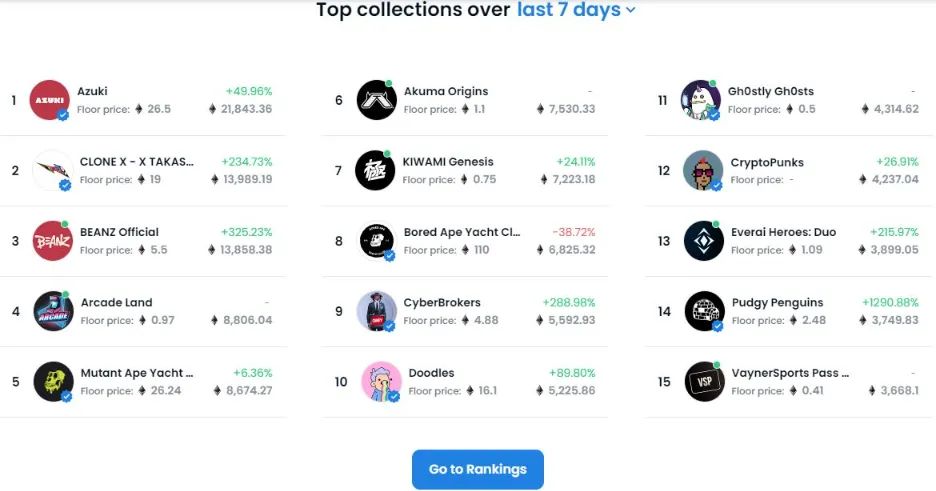 Key Takeaway: all in one! Here you can track all trending projects in real-time. All activities are available in ole place! Get the necessary data and buy what you like.
3. Nansen
Real-time crypto and NFT insights provider! According to the services they provide, this platform is mostly for pro-NFT players! If you are good at data analysis, understand all those curves waves on the screen – step in!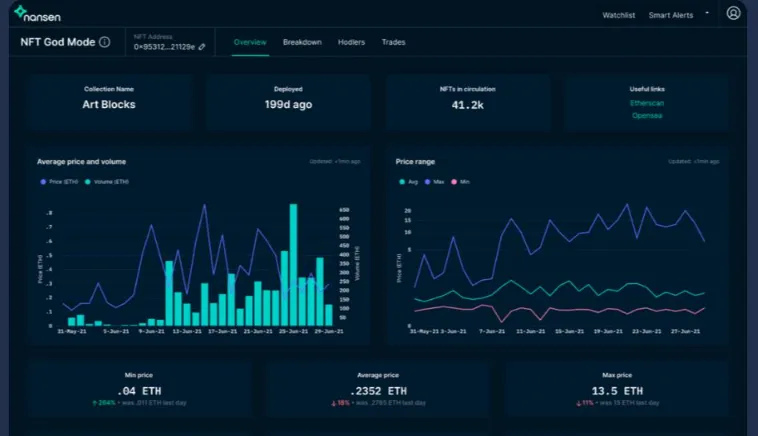 These guys' idea is:
"Nansen is a blockchain analytics platform, which combines on-chain data with a massive and constantly growing database containing millions of wallet labels."
You can check more about them on their About Us page.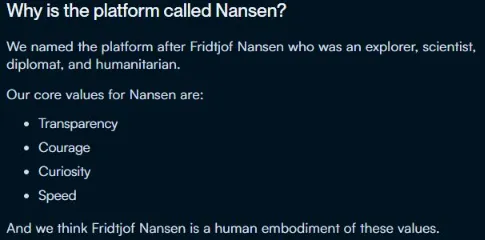 Key Takeaway: this NFT tools website is for professionals. A huge amount of data will help knowledgeable people to get the best of the deals shown there. And it is a free NFT tool.
Nansen has an analyzing tool that gives information about each wallet on the leaderboard. It doesn't go inside the wallets! Just observes the activity. So if there is a positive activity, you will get notifications about it. You can also follow the chosen wallets and observe their activities too. It is safe, don't worry! Otherwise, they won't be legal.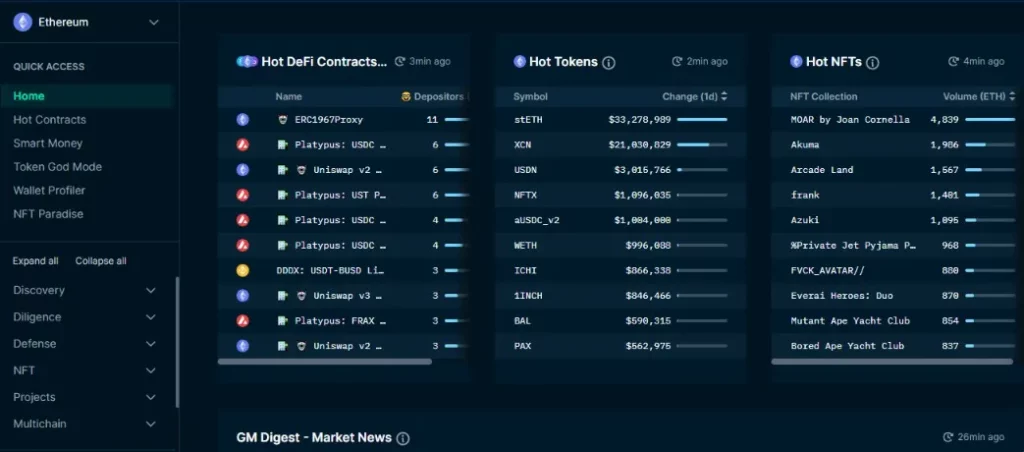 4. CryptoSlam
Is another easy-to-use and friendly interface NFT tool. It will help you to check NFT Collection Rankings by Sales Volume (24 hours, 7 days, 30 days, All-time & Upcoming!).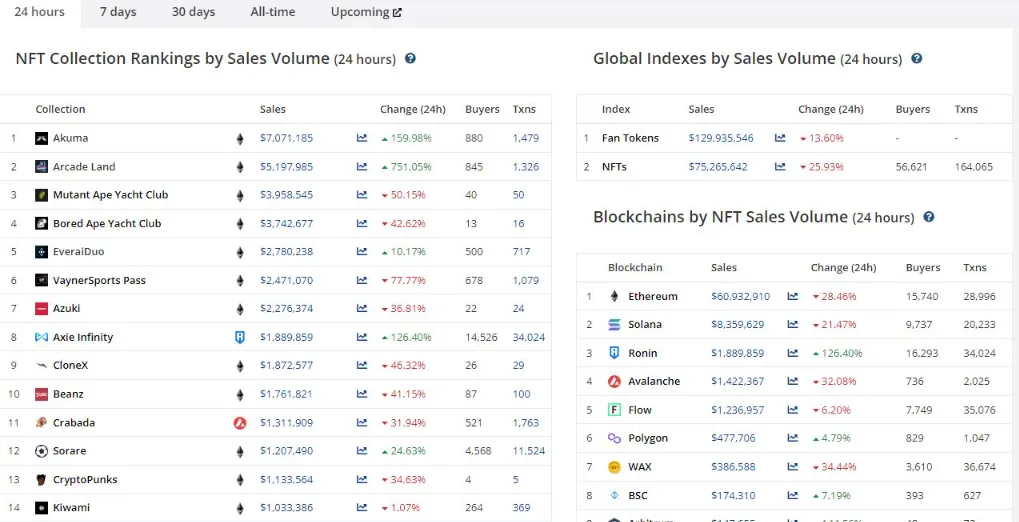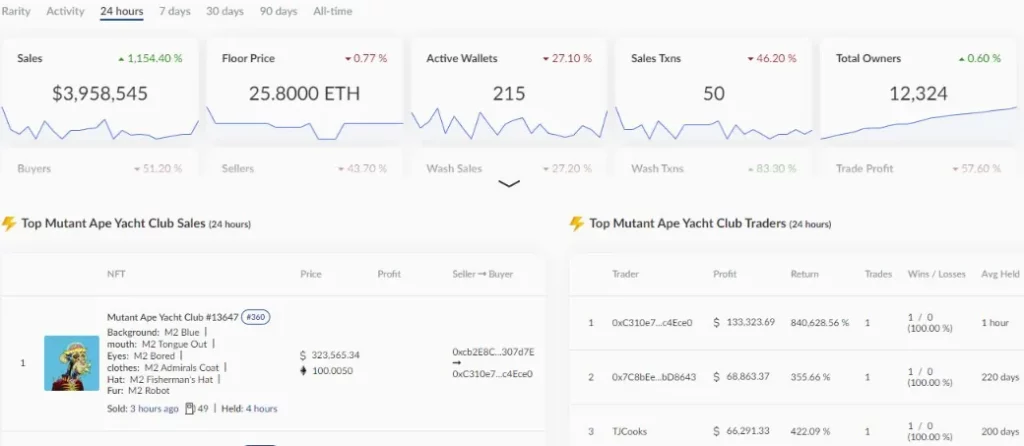 To check more about a project, simply click its name and you will see detailed information about it!
Key Takeaway: CryptoSlam is a powerful yet simple NFT tool for tracking NFT arts and projects by volume. Detailed information for every NFT project will help you make the right choice!
5. icy.tools 
One more NFT tool that will show you Trending NFT Collections by Sales. Here you can check a wide range of time frames: 1m, 5m, 15m, 30m, 1h, 12h, 1d, 7d, 14d, 30d.
Discover NFT projects minting now. Monitor real-time ERC-721 mints in a Period range: 1m, 5m, 15m, 30m, 1h, 2h, 6h, 12h, 1d.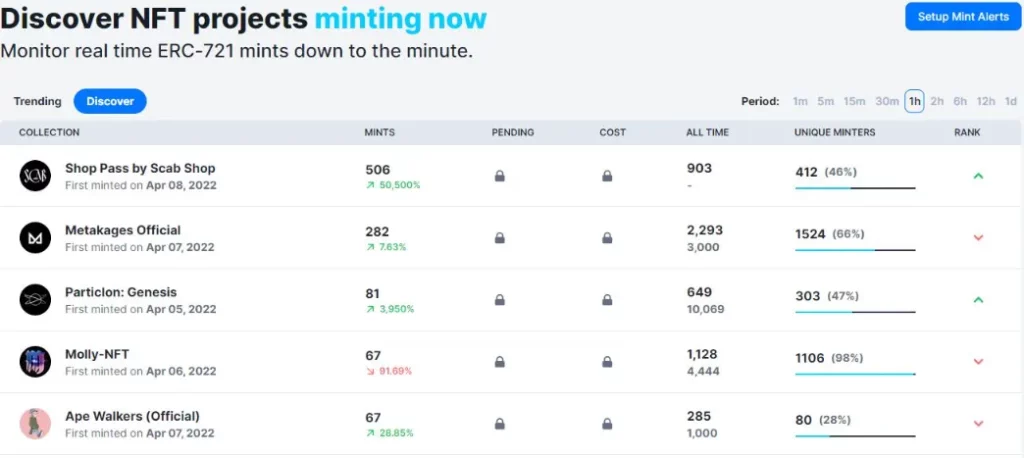 Key Takeaway: icy.tools is a purely real-time observing NFT tool. Here you can check Trending NFT Collections and NFT projects that are minting now. A wide range of time frames will give a complete image of the NFT deals. The User-friendly interface will make NFT research easy and simple.
6. NFTBank
A great NFT tool for observing NFTs.

Investments
Tax filling
Portfolio managing
Market insights
Controlling all historical NFT activities in your wallet
Financial metrics 
Undervalued and underpriced listings for 1900+ NFT collections + blue chips with discounts 
ERC 20 transactions + DEX
Tax reports in your currency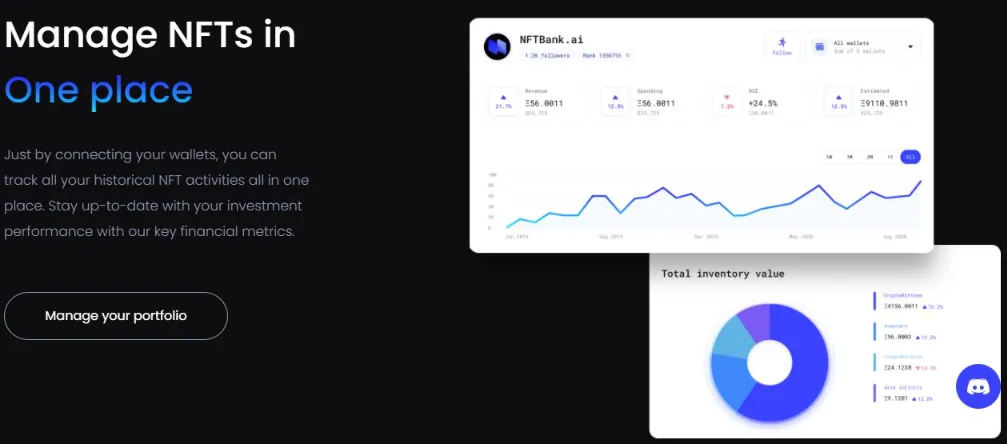 Key Takeaway: Even though this tool can fit in your PC or smartphone, the actual power is like several government buildings and banks in a physical existence way. Yeah. Technologies! I do suggest you do deeper research on the features and functions! There are many things yet to know!
That is all for today's article! I hope it was useful! Thank you for your attention! Wish you good luck and only the best deals! 
You may also like: