Type in "avatar creator" in the app store, you'll see hundreds of apps with various artistic styles. It will take lots of time for you to try one by one until you find what you want. For those who are looking for real-life avatars, we have collected the 6 best realistic avatar creator apps. Choose one to create highly lifelike human avatars NOW!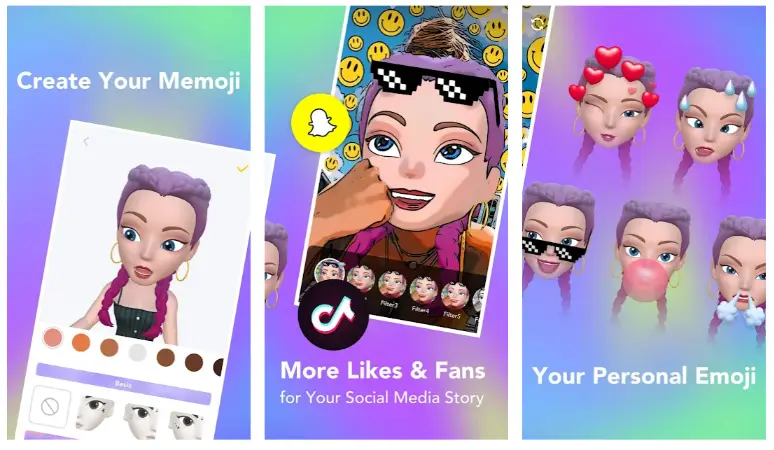 As you can see from the picture, the art style of this app is quite trendy and you can make some influencer-like photos with this one. The shortcoming is that it is a realistic avatar creator, but it doesn't support full body avatars so you can only cartoon your face. The good thing is that there is a great variety of expressions for you to choose to fit your style and personality.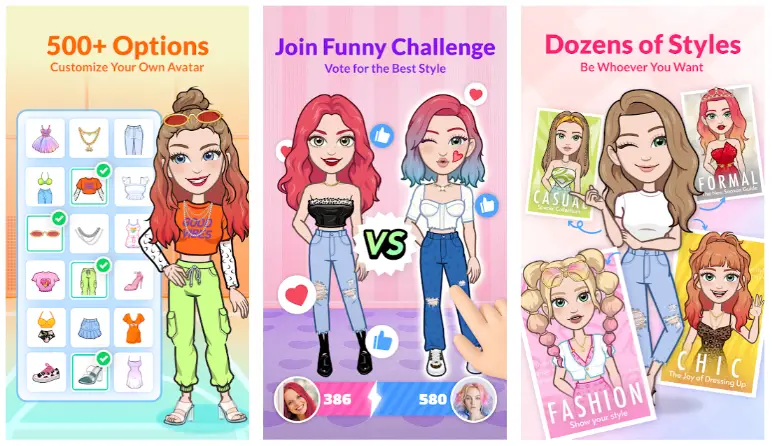 Avatoon offers smart AI technology to help you make cartoon avatars looking just like you! You can make a full-body avatar with and custom it in every detail to add more reality, such as face shape, skin one, hairstyle, eye shape & color, etc. There're also over 1000 outfit options to choose from, which brings more fun to your creation. Download Avatoon for free on Google Play or App Store!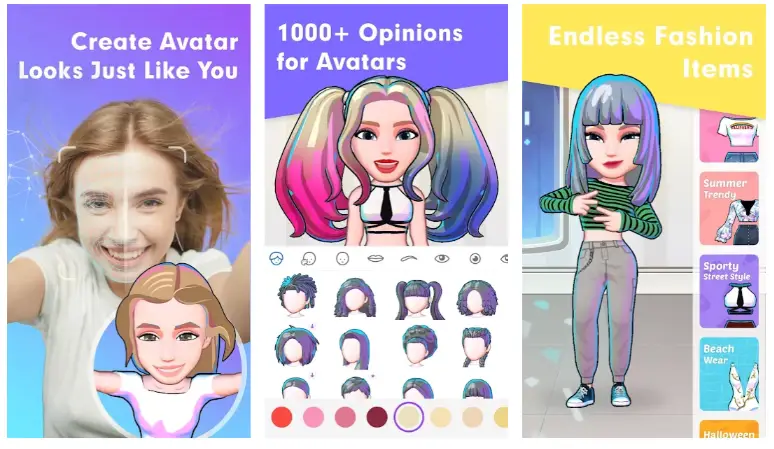 Bemoji is a 3D avatar maker, which lets you stand out from the crowd while still being yourself. It provides tons of face characters and outfit options to create your own avatar, emoji & facemoji. You can share your 3D avatar on Snapchat, Instagram and TikTok to wow your friends and get more likes.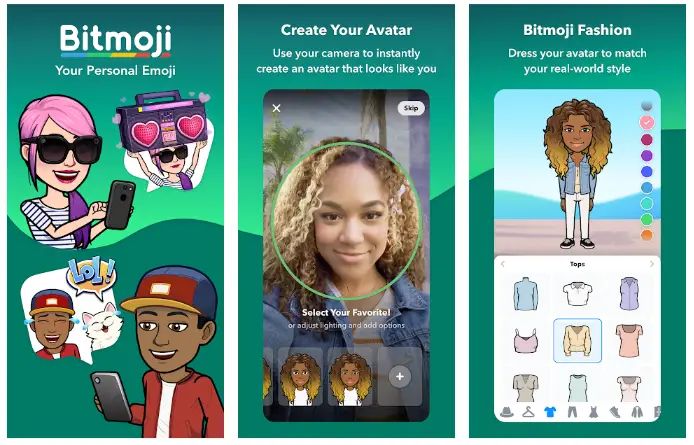 Bitmoji is also an awesome avatar creation app. Here you also can use your smartphone's camera and create an avatar that looks like you. After the selfie is taken, you can select the best picture or add options. Here are also numerous options for adjusting your cartoon avatar.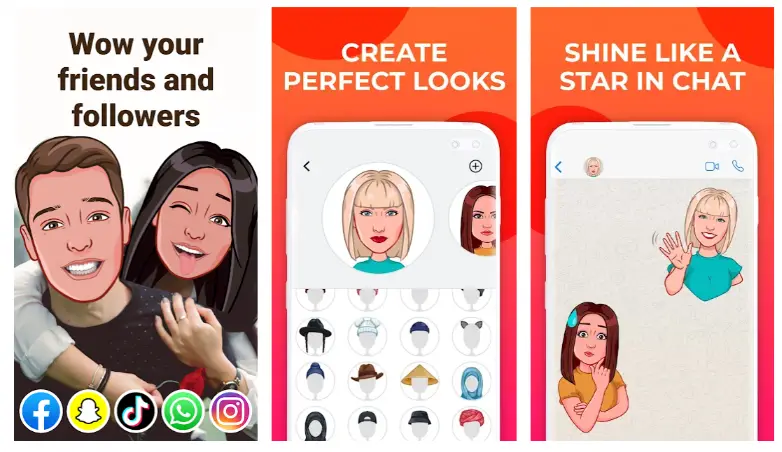 Oblik is a face app to make cool avatars based on your selfies. You can either upload a picture or take a photo. The next thing is to change the looks to make avatars look the way you want. You can also make stickers to use on messenger and other social media.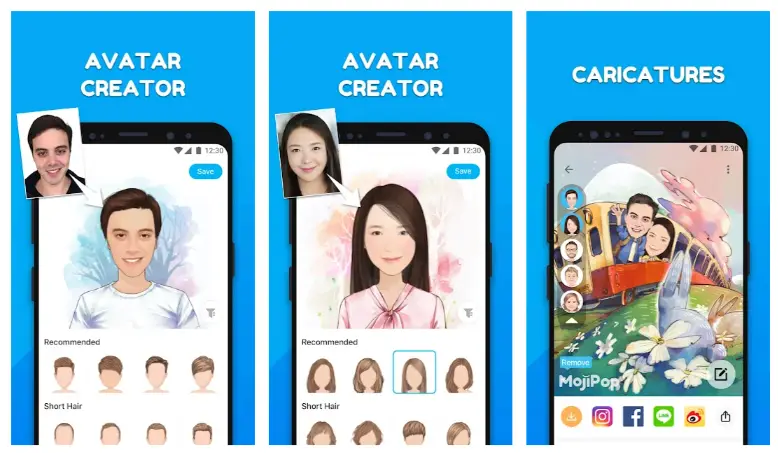 If you are looking for caricature-style avatars, this is the one! MojiPop also supports face recognition. Take a selfie first and adjust the appearance according to your picture. What's more, you can make animated stickers that look just like you.
If you are looking for apps making full-body avatars, we also have a list, Check 5 Best Full Body Avatar Creator Apps for Android and iOS in 2021!
You may also like:
Play the "would you rather", we'll generate an avatar for you!
4 Steps To Make Comic Characters With 1 Single APP
5 Steps to Jazz Up Social Media with A Cartoon Profile Picture