Hi! Are you looking for a digital version of yourself? It is something like you, but still different, new, or maybe better? Do you want to try a realistic full body avatar creator that will let you do to yourself anything you would like to try but are scared/afraid of in reality? Welcome and step in, make yourself comfortable. Get ready for the tutorial that will answer all your questions!
5-step tutorial on realistic full body avatar creator
Step 1. Get the APP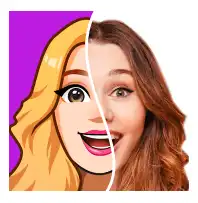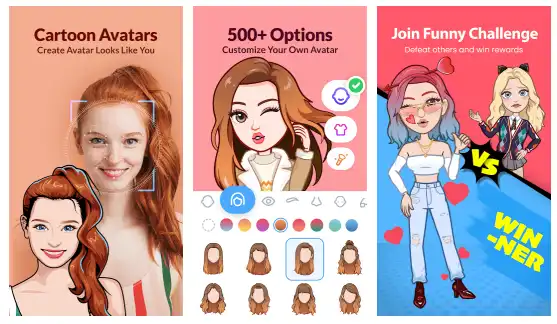 You can download Avatoon for free from Google Play and App Store. With Avatoon you can create a cartoon picture of yourself, pets, and other family members or friends. Do you have someone who stayed with you together on one of the pictures and you don't want to unveil this secret but the picture is so nice and you want to share it anyway? Avatoon is a great choice here. Be sure to update the app we constantly add new features!
Step 2. Create your unique avatar
Open the app and choose your gender. There are two customizing options to choose from:
1. Facial Recognition. Here you can take a selfie or choose a picture from your phone and upload it. It takes a few seconds for Avatoon to create your avatar. Quickly and very authentically. Easy-peasy way but unbelievably true to life results!
2. Manual creation. As for this option, you will start from the very beginning. You will get a great variety of customizing tools. Remember that you can start from the beginning at any time you like, just press X and discard changes.
Step 3. Get into details
Swipe right, left, up, and down to create the avatar you like! Here are the features you can customize:
Face: Shape, freckles and wrinkles;
Hair: Style and color;
Eyes: Shape and color:
Eyebrows: Shape and piercing;
Nose: Shape and piercing;
Mouth: Shape and piercings;
Beard, mustache, and bristle;
Face drawings: From creepy to cutie;
Glasses and sunglasses;
Caps, hats, horns, from holidays to professions!
For more details and tips, check out our article about How do I make an avatar that looks like me?
Step 4. Time to array yourself!
Get yourself up with our online cartoony shops! Stop window-shopping! Just chose and put it on! Clothes types that are available are:
Prepared fashionable sets for those, who want all and at once;
T-shirts, shirts, hoodies, jackets, uniforms, and something special;
Jackets, suits, coats, Santa-Claus uniform and even Christmas Tree sweater;
Trousers, pants, shorts, jeans, uniform;
Shoes, boots, sneakers and even claws;
Protective masks and futuristic respirators;
Gold and silver chains;
Glasses and Sunglasses, don't forget about Santa and Christmas style;
Caps, hats, avocados, Santa's hat, The Guard from England, and Indians, everyone will be able to find the best combination!
Boys Fitting room is here: For boys and their girlfriends
Girls Fitting room is here: For girls to check out something new
Step 5. Hanging around within different backgrounds and poses!
Close your eyes, imagine the place where you want to be right now, tap the "Background" button and see whether we have what you wanted.
Where ever you go, you will be in your element especially if you will choose one more unique option in Avatoon. Poses as well as other options make the Avatoon the best realistic full body avatar creator among others. Avatoon is for everyone! You are a superstar! You are a creative personality! Show, share, join us on Pinterest!
You may also like: