Hey there, crypto world! Let's expand our vocabulary of abbreviations by adding pfp NFT to it! What are the PFP NFTs? How to use it? Where do I get it? What are the best pfp NFT projects to follow? Today, right now the answers to all these questions and more and more interesting things to know about pfp NFT!
What is PFP NFT?
Can I use NFT as PFP?
Top 10 PFP NFT Projects
What is PFP NFT?
NFT – we already know Non-Fungible token. And what is PFP then? Easy: Profile Picture or an Avatar! Just like here: Android & iOS but as NFT (the cutest Tiger is available to become your next great pfp NFT!).
Can I use NFT as PFP?
Yes, you can, and I can, and everyone can! The following top 10 pfp NFT projects you can buy, verify, set as a Twitter avatar, and 100% sure thing – get respect from an NFT community. In other words, these are the top 10 pfp NFTs that will help you to show off for your friends!
Top 10 PFP NFT Projects
So, let's have a look at our feature avatars! The uniqueness of this article is that we will talk about animalistic pfp NFT! Many of us love/like animals so why not use these NFTs as our profile pictures on Twitter, Instagram, Discord, Instagram, or wherever we want? This list will be loved by everyone who loves/likes or is fond of animals! Cat lovers? Dog lovers? Lama lovers? EVERYONE!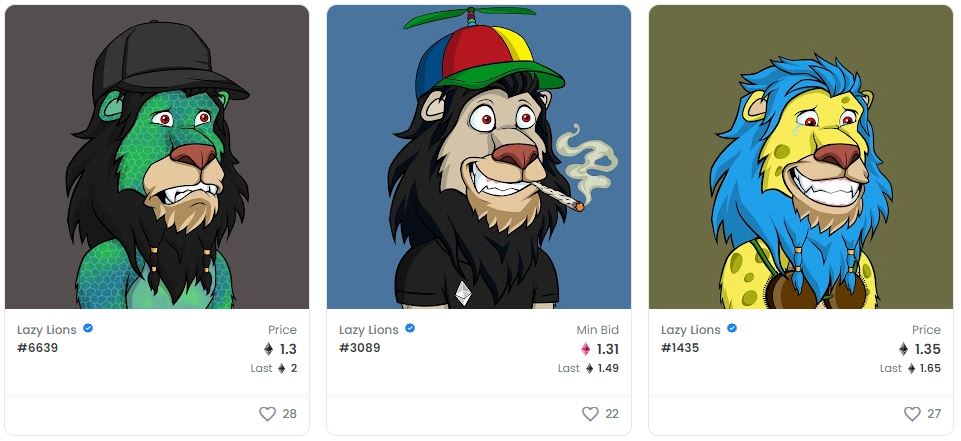 Kings of the Animal-World! Be the king! Even though these are a bit lazy, they are handsome – anyway. Moreover, why are the(se) lions so lazy? They don't need to prove anything already – everyone knows them as the kings!
Key Features: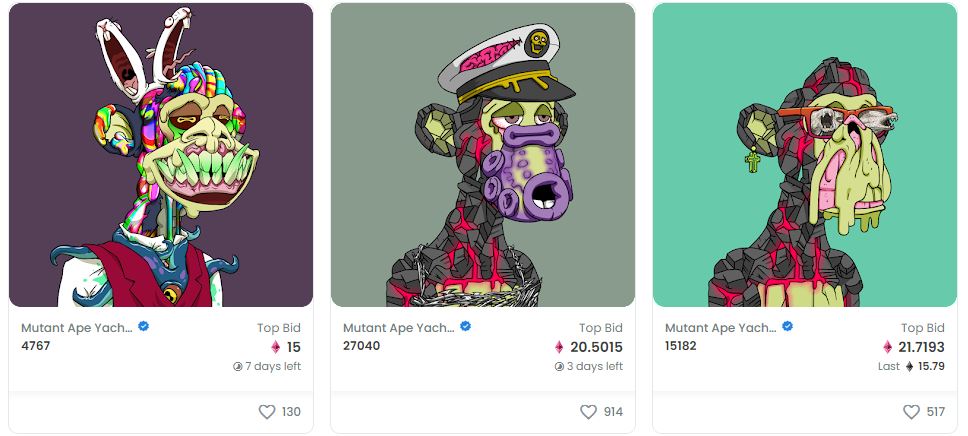 These are truly original NFT Avatars. As the description says: they can be created only by exposing an existing Bored Ape to a vial of MUTANT SERUM or by minting a Mutant Ape in the public sale. So, it means, you can create your unique pfp NFT.
Key Features: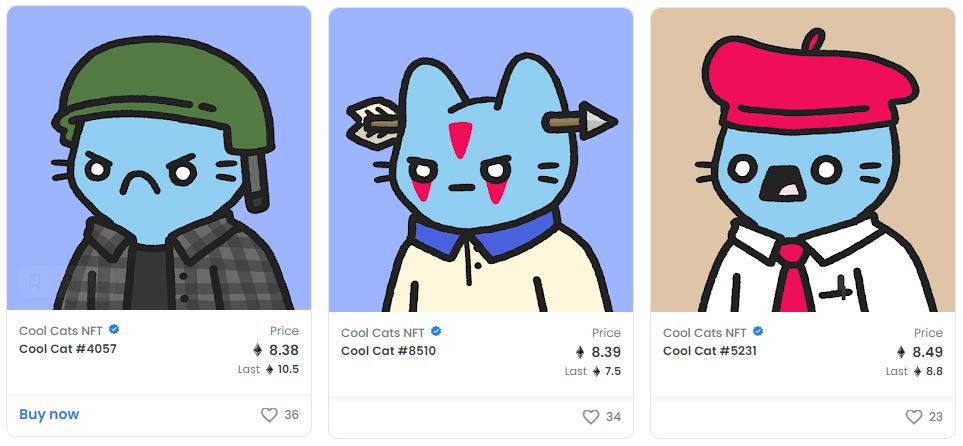 Many people love cats. How about having one or more as your pfp NFT? NFT avatar with a cool cat will look cute and cool. That's why they are cats. Cool cats.
Key Features: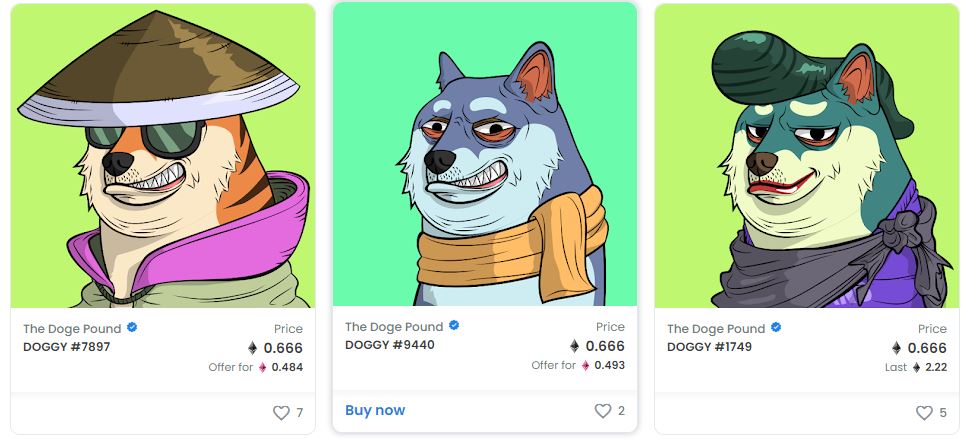 Hey, are there any dog lovers? There is something special for you! Cats are cats but dogs are special. No offense, cat lovers! Ha-ha! Anyway, all the pets are great and the people who treat them well are AWESOME! By the way, this community is building the largest dog rescue shelter in East Africa!
Key Features: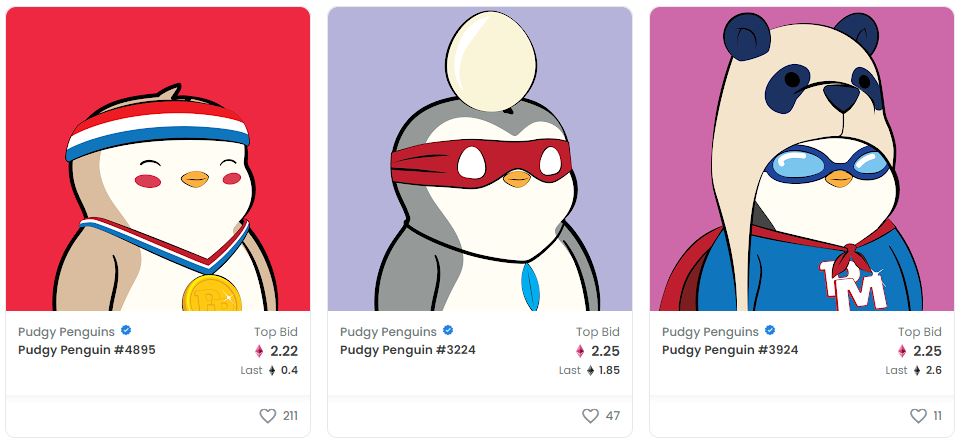 Cute! Relaxing! Happy! Positive! LOVELY! While writing this article I fell in love with these little ones! They are so individual and unique. Different styles, uniforms, professions, situations – cool! If you want to add more cuteness to your life – these pfp NFTs are the best choice!
Key Features: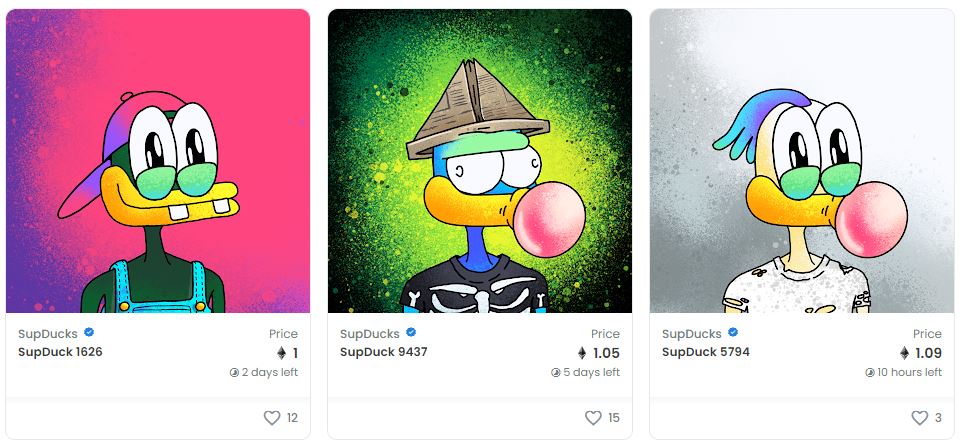 Ducks? Why not? It's something new! And they are funny! Crazy. I bet you haven't heard a lot about them. Emm… me too. I think it is a good opportunity to show off something really rare for your friends or colleagues! Come on! Grab some and get some respect and praise!
Key Features: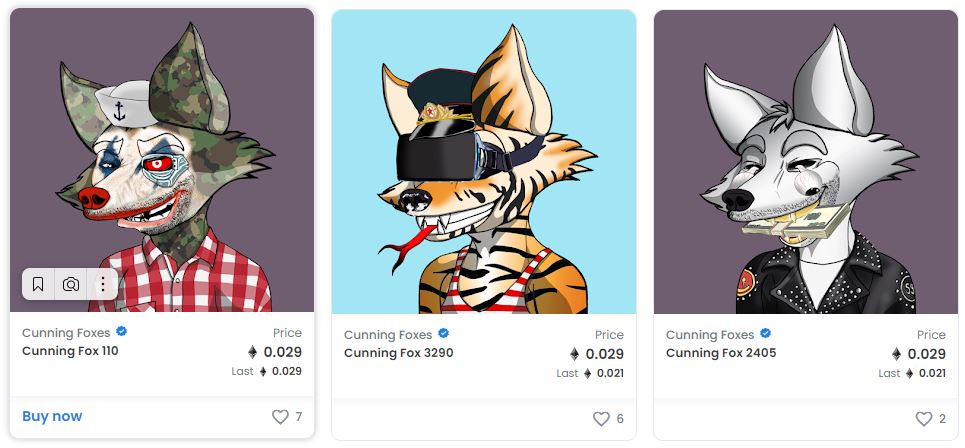 What does the fox say? Right! Pfp NFT! We all know this famous viral song. Now there is not only a song about foxes but also an NFT avatar. Brief introduction and then right away to the action!
Key Features: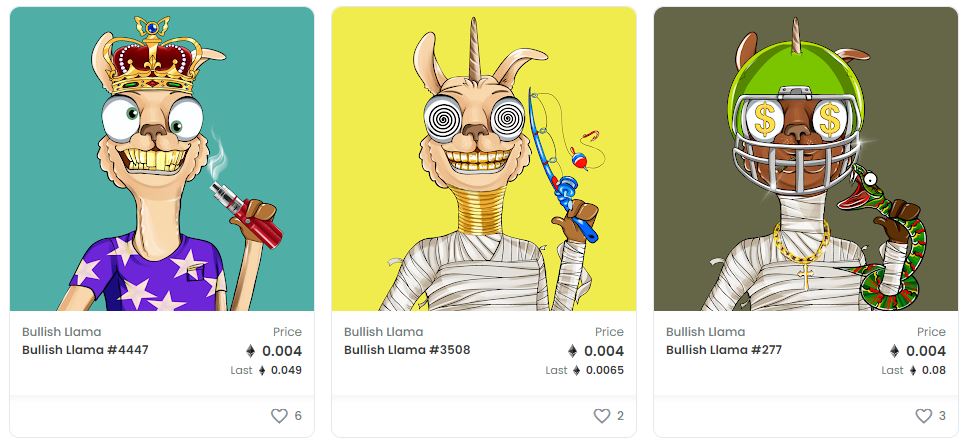 Freshmen are here! Llamas are ready to be taken and hung on your pfp NFT! Are there people who like llamas? It is your turn now! They are cool! Even though they are new – they are becoming more and more popular! Hop in, it is never too late to catch the hype wave!
Key Features:

Solana users, are you here? There is something for you! Cute, awesome, great bears! They are so much fun! Unique, fluffy, cheeky, chubby, and lovely! Get some!
Key Features: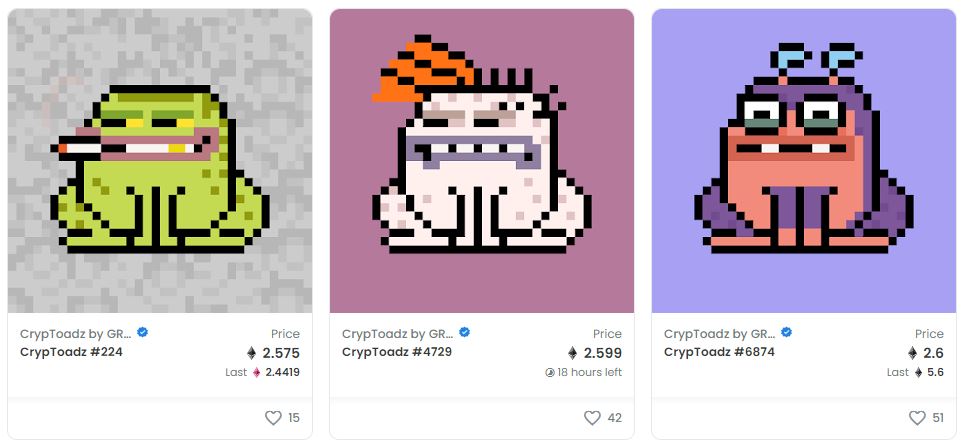 As today's list of pfp NFT is about animals, I think it won't be odd to mention…. Toads! Here we go! Minecraft style and unreal originality of each toad will make your NFT avatar a super rare one! Enjoy!
Key Features:
That is all, my friends! I hope this article was interesting and useful! Stay tuned and get more updates about the NFT world! Bye-bye!