Howt to Make Comic Characters
I've been addicted to comics since I was a very little girl. And I always believe I could become a comic artist one day. But the fact is that I never get the drawing skills. Until one day, I found out that even if you can't draw or paint, you can still construct a comic. Thanks to a variety of apps, you can make your digital comics on social media! In my case, I use Avatoon to make my comic characters. You can download it for free on Google Play or App Store. Now I'll show you "how to" step by step!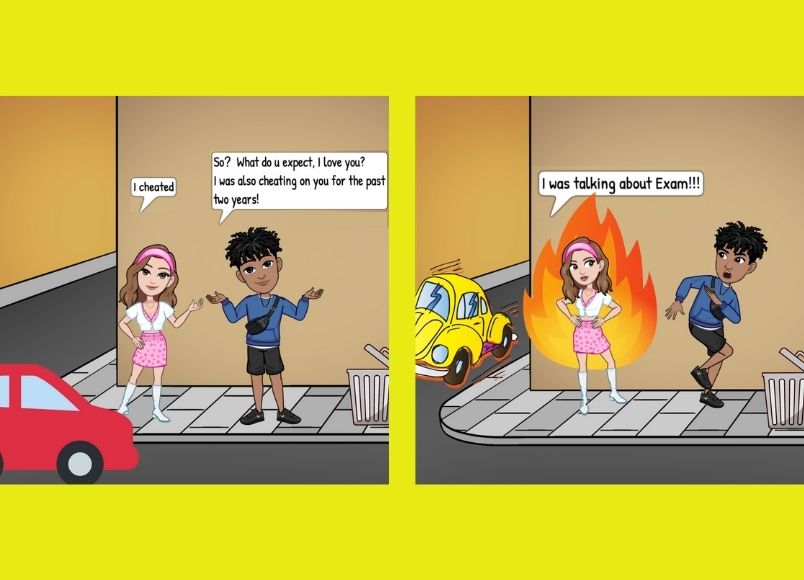 1. Start by creating a basic character
Choose the manual creation and pick a gender to start making your first character!
Tap the profile icon to add more characters. You can edit them whenever you want.
Select one of the characters to make further edits.
2. Custom the face of your comic characters
The appearance shall help express the personality of the character, so now you need to adjust the face in detail.
Choose the face shape and skin tone to lay a good foundation.
Select hairstyle, eye shape & color to make it more vivid.
You can also add makeups like lip color, eye shadow and eyebrows to give your character a unique look.
3. Dress up your comic characters
Avatoon offers 1000+ outfit options. You can try on all kinds of outfits and accessories on your character to see which one fits best.
There're also plenty of options for male characters, so don't worry you can't create diverse characters.
Make sure you click the Save button before you start the next step!
4. Choose expressions & poses
Now tap the second button at the bottom of the home page to make your character express and communicate!
Try tons of expressions and poses. Reminder: you can still change the look after you choose a pose.
At this point, you are only 1 step from success! Choose a background and add whatever texts you want he/her to say!

Why not start creating your own comics now? Go download Avatoon on Google Play or App Store! Check amazing Avatoon comics made by Avatoon partner—rubybee2002. Get inspired!
You may also like: