Are you feeling like artists today? Do you want to draw or paint your own cartoon portraits? But you don't have any crayons, pencils or markers? Now you are going to be introduced to the websites, apps and tools that can help you with that. Just use your smartphones, or iPads, and turn on your imagination and begin creating! Androids, iOS, and any Browser, you are welcome!
Content table
What is Cartoon Portrait Called?
cartoon portrait
How do you make a cartoon self portrait?
How to create cartoon portrait from photo?
List of cartoon portrait online services
List of cartoon portrait generator
List of cartoon portrait app
How do you make cartoon portrait free by yourself.
What is Cartoon Portrait Called?
A caricature is a painting, or more usually drawing, of a person or thing in which the features and form have been distorted and exaggerated in order to mock or satirise the subject.
How do you make a Cartoon Portrait?
To draw a caricature of someone, start by sketching the general shape of their head on a piece of paper. Then, look at the person, and choose one or two features that immediately jump out at you, like their nose, their lips, or their eyes. Once you've chosen one or two features, exaggerate them in your drawing.
Thinking these might take you too long? or you want a more convenience way to make a cartoon self portrait?
How do you make a cartoon self portrait?
There are many YouTube tutorials that teaches you how to make a cartoon self portrait. Here are some of the tutorial that I think would be helpful to you.
Cartoon self portrait by Jessica Barnecut.
5 mins video tutorial by Animator
Cartoon yourself in Procreate by Genevieve's Design Studio
How to create cartoon portrait from photo?
If you have a photoshop software, you can follow these Professional tutorial form Adobe.
List of cartoon portraits online service
Fiverr: Affordable Freelance Portrait Design Expert Services. Hire a Freelance Caricatures Expert Services and Get Your Caricature Project Done Within 24hr. About 15 – 20 dollars.
Etsy: Etsy is marketplace to go to have customized cartoon portrait done. Cost about 20 dollars.
List of cartoon portraits generator or cartoon portrait website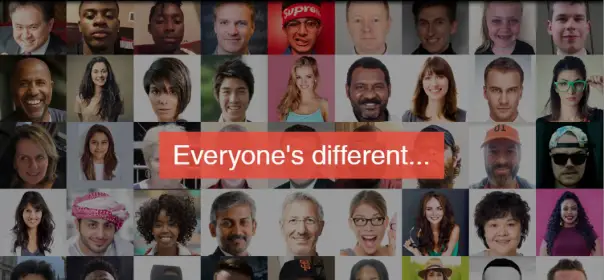 First, let me show you the best of the best, leaders of today's rankings. After clicking the link, you are about to enter the gallery, the exhibition, the masterpiece place! Why do I say that? The design of the website already shows you that TheCartoonist knows what it does, and, does it with all its heart and soul! The services includes:
Cartoonize yourself – $25
The ultimate picture cartoonizer.
Couple pictures to cartoon maker.
Cartoonize your dog – $40
Turn your dog into a cartoon picture
Cartoonize your cat – $40
A cat cartoon character maker
Business and online persona logo generator
Make caricatures online for your group
A quite impressive list of services! The creator (the cartoonist) claims to be a highly professional artist and the services are fast and highly qualified! So, maybe the prices are adequate and the services are worth paying. It will take 24 to 48 hours until your cartoon portrait is done.
Why do we need to pay if there is a FREE ALTERNATIVE? The one that you can install on your Android or iOS device, for FREE and USE IT for FREE! I won't beat around the bush and will let you know it immediately! AVATOON! Avatar Creator, Emoji! Cartoon logo! Stickers! Memes! ALL FOR FREE!
Too good to be true? Not in this case!
With just one picture Avatoon easily creates a personalized avatar that looks almost as good as the real thing. You can take a selfie or, upload any other picture!
Avatoon provides users with powerful editing tools. Using in-app backgrounds you can modify your avatar's expressions, poses until you've created the perfect snapshot of your digital counterpart.
Effortlessly share your personalized stickers, emojis, and edited photos on any other social media you can think of.
So, as you may see. The app is easy to use, no need to pay real money and wait for the result! Pictures, imagination, fingers, and here is a perfect you in a cartoon portrait! You can do your masterpieces everywhere and at any time! The best and handy tool!
One is the website, another one is the app, they are different, but they have the same purpose. So, that's why they were compared. The choice is yours!
From now on, I will be very brief. Your time and eyes are precious, so just the most important points!
3. SnapsTouch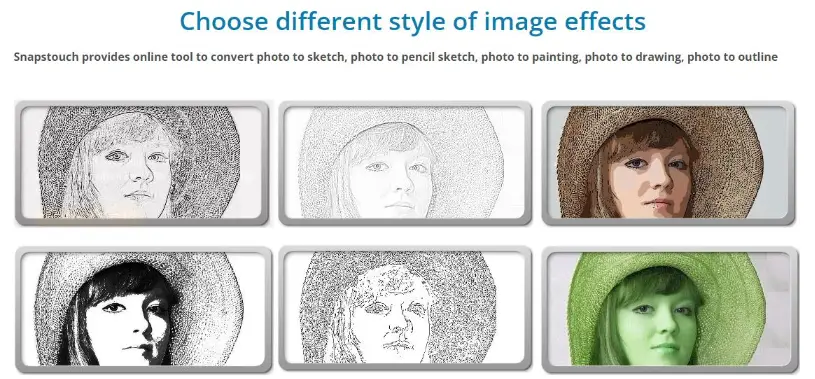 An unbelievably simple and easy to use Website where you can find:
Sketch
Pencil sketch
Painting
Drawing
Outline
Canvas
Color effect
Why not the first one? I am afraid, the number of tools is a bit limited and not enough. But, as they say: the simplicity best! Check it out!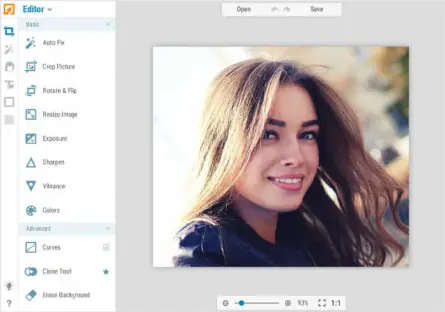 This one is a powerful, super-mighty editor, it has a lot of tools, functions, and features! If you have some spare time or, you are quite a professional one in these editing staff, you will like it!
Why not a higher rank? Well, this Website is a bit out of today's topic: cartoon portrait! And you may need more time for achieving your goals while working with this editor. We are looking for the best fit here. So, 3rd. P.s. you can also create a collage there. One more point: you have to Sign In to have full access to the editor.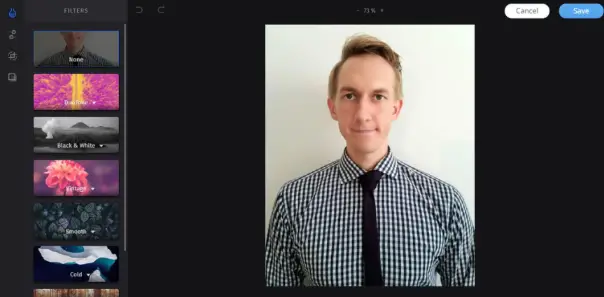 This is the last Website for today's article! To tell you the truth, this website is good too! It is worthy of your attention. You can use it for free, sure. It looks like ipiccy, but a bit easier and friendlier to beginners in editing. It also has many editing, creating tools. Nice UI and a powerful AI, but, after I clicked "pricing", I saw:
Unlimited photo uploads and storage.
Unlimited photo album capacity.
Safe storage for your albums that ensures they will never be lost or deleted.
Easy cancellation.
So, that's why this website is here. I think it is fine to pay some money for the Website. At least you don't need to install it and you can use your Browser to create a cartoon portrait on any device you have! Convenient and useful! By the way, there is a mobile app too!
6. Painnt – Art & Cartoon Filters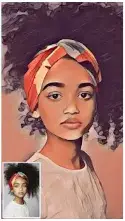 Painnt – Art & Cartoon Filters is a digital photo editor. With Painnt, you can make your picture look like a masterpiece by a famous artist, a cartoon, or a comic book picture.
More than two thousand filters are at your disposal, from the classic filters to the modern ones. You can add your own filters and even share them with the Painnt community.
Painnt is a free app but there is a premium subscription that adds new features. You can buy a weekly, monthly, or annual subscription. With a premium account, you can access an extended library of filters, edit your photos in HD quality and, what's most important, download them without the app's watermark.
Masterpiece! BUT HAVE TO PAY L or J up to you!
List of cartoon portraits app
Toonme
Cartoon Yourself
Painnt – Art & Cartoon Filters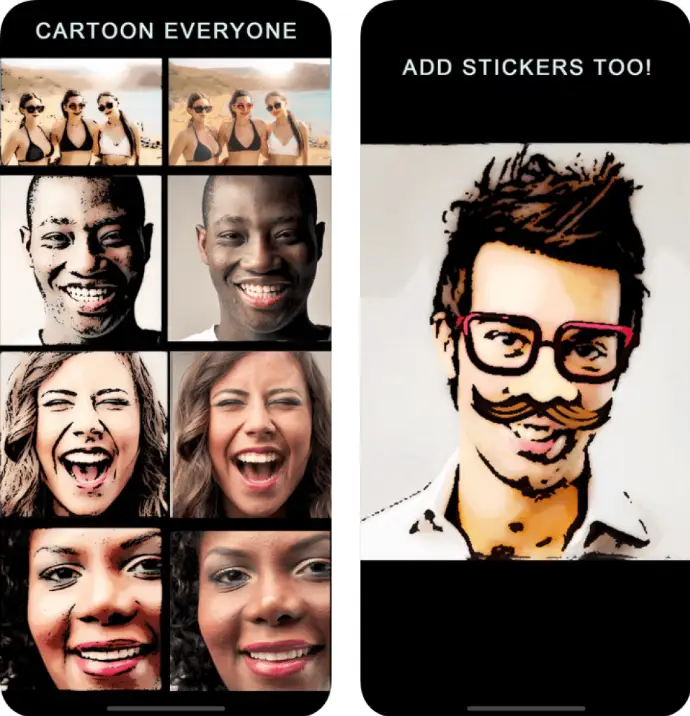 Come back to the apps, have a look at this one: Cartoon Yourself – following the idea of simplicity, I decided to add this app to the article. Let's see what we've got here:
With Cartoon Yourself, you can transform your favorite photo into a cartoon in a fraction of a second. This user-friendly app can help you cartoon yourself in three simple steps: 1. add your photo (either choose a one from the gallery or take a new one); 2. apply cartoon effect; 3. save your new photo or post it on the Internet.
There are 12 available styles of cartoons: sketch, drawing, black and white cartoon, etc. Once the cartoon is ready, you can add stickers or text to it. You can also crop the final image, giving it various shapes – circle, square, rectangle, a shape of a heart, etc.
No internet connection is required. The app works in offline mode.
Quite awesome, BUT, not a that big amount of tools as, for example, Avatoon has!
How do you make cartoon portraits free by yourself?
With Avatoon, you can create different types of cartoon portrait for free. Here is an example to show you how to make a cartoon picture step by step. You can follow the guide to make family cartoon portraits.
5 Steps to Create Cartoon Portraits
Step 1. Get an avatar maker app
There are many avatar maker apps on App Store. Here, we recommend Avatoon for you. With Avatoon you can make cartoon avatars of yourself, your family, even your dog! If you're not comfortable showing your real face across the whole internet, or letting everyone know what you look like, then Avatoon is the ideal choice! Download it for free from Google Play or App Store.
Step 2. Create a custom cartoon avatar
After choosing your gender, Avatoon offers two easy and fun ways to quickly create a cartoon avatar.
In this option, you can use Avatoon's facial scan to create an avatar. You can take a photo with Avatoon, or use one from your phone, but it only takes a second to make you a spot-on avatar!
In this option, you can create cartoon avatars by choosing your facial features, such as hairstyle and eye color. You can make more avatars for family, friends, or when you just want to try something new.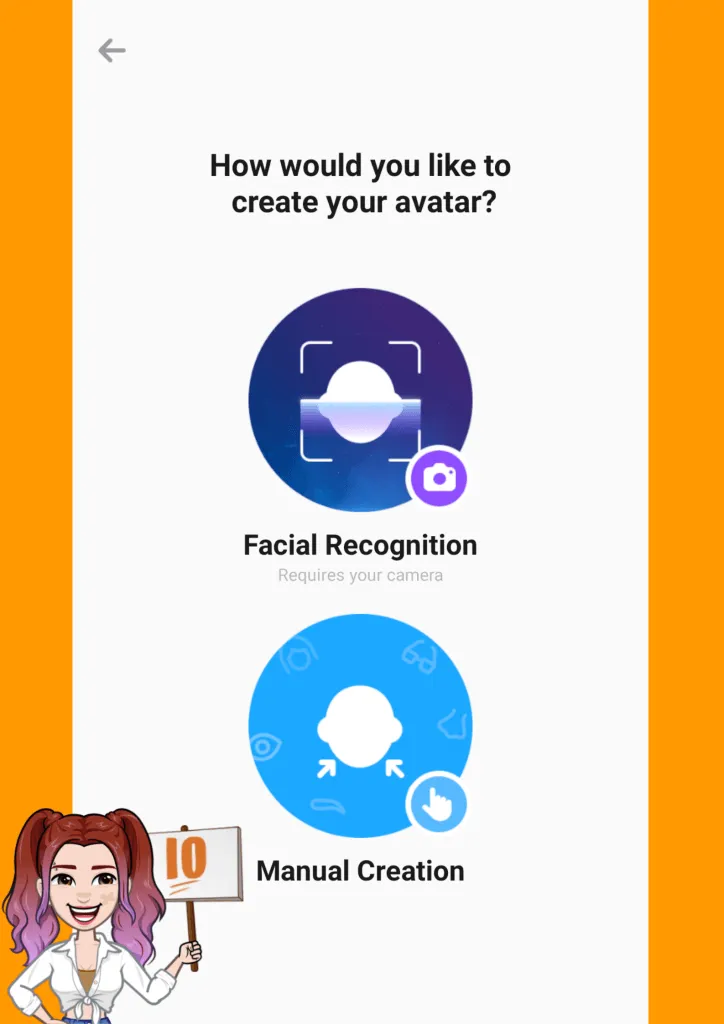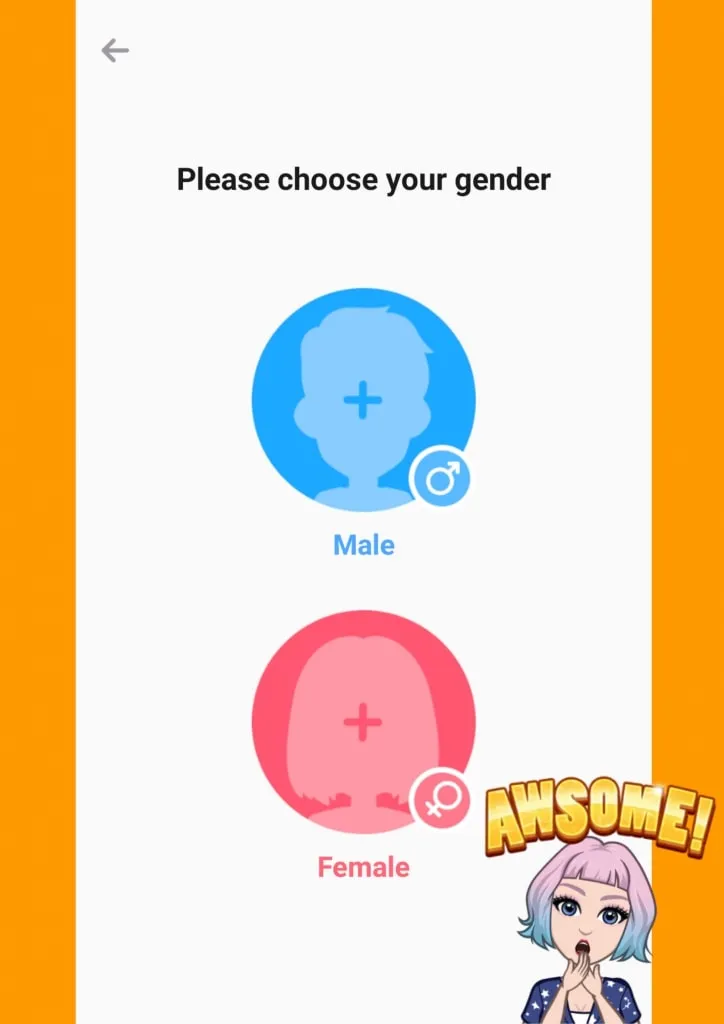 Step 3. Customize every detail of your avatar
For detailed steps, check How do I make an avatar that looks like me?
Slide the right bar on the homepage, find the feature you want to apply
Adjust your face shape, hairstyle, and other facial features by tapping on the Face button
Make up your cartoon avatar by tapping on the Beauty button
Dress up your character by tapping on the Clothes button
Decorate the home of your avatar by tapping on the Background button
Pick a fun pose to your avatar by tapping on the Pose button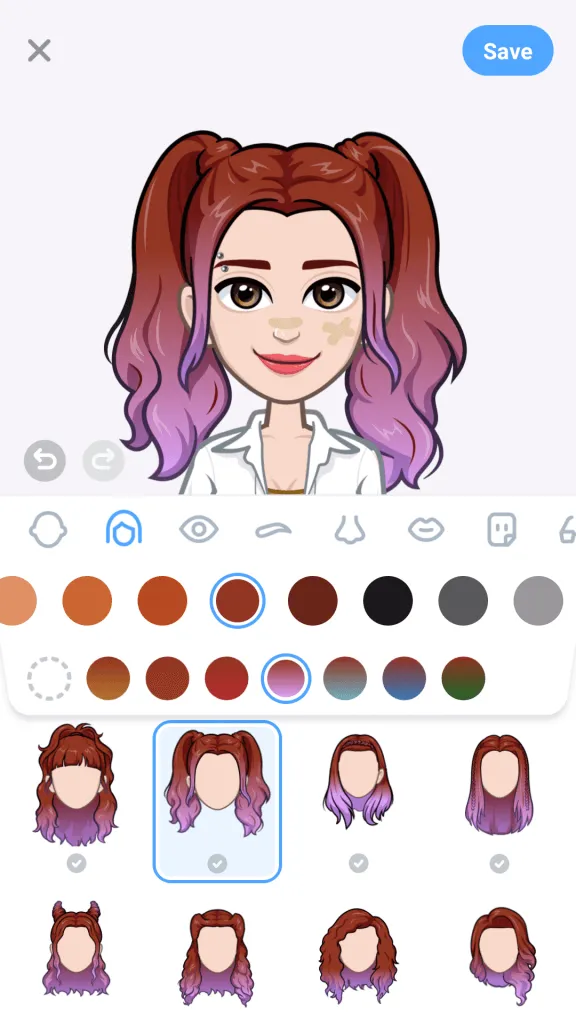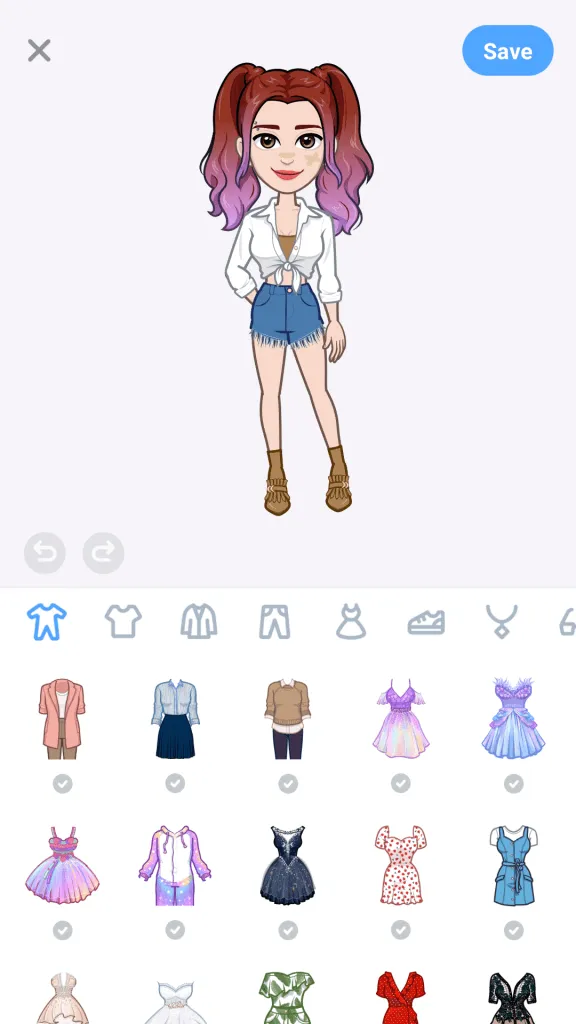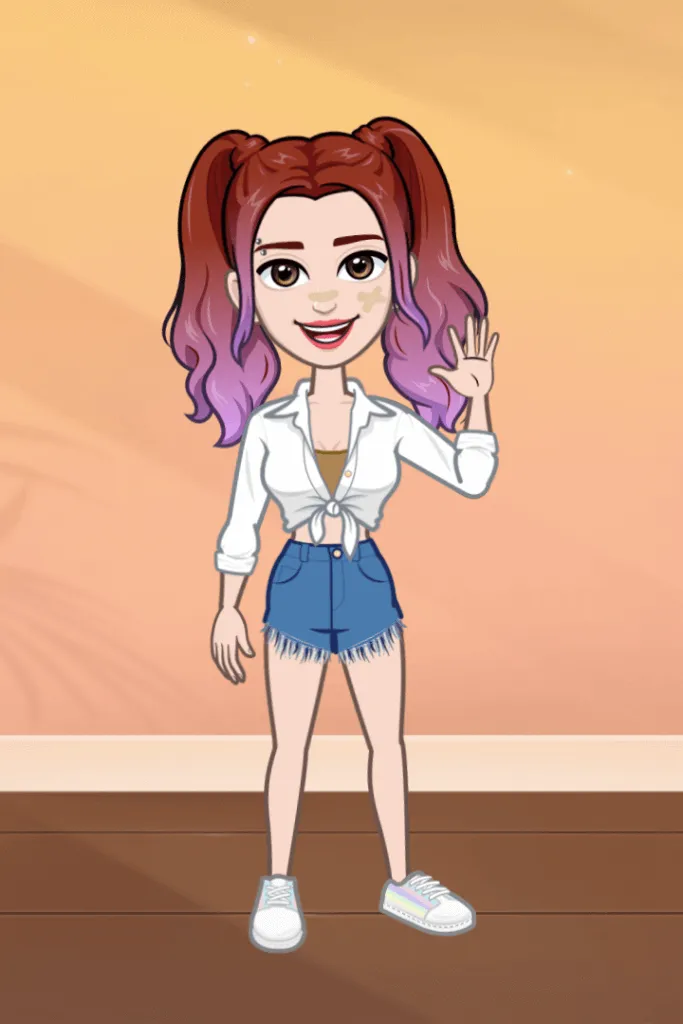 Step 4. Add a new cartoon avatar or delete an old one
Long press characters in the top left-hand corner
Tap on the plus button to add a new cartoon avatar
Click the Delete button to delete your old cartoon avatar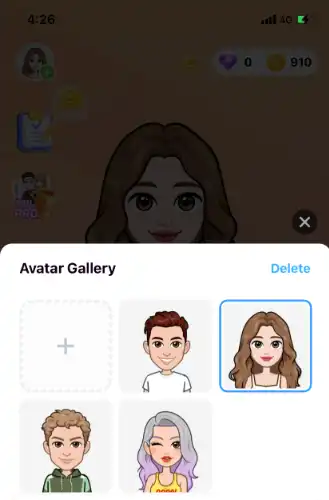 Step 5. Explore More Fun with Photobooth
With Avatoon, you can select a photo template from Photobooth or upload your own photo from your phone, and insert your cartoon avatars into the photo. Let your cartoon-self have some fun!
Tap on the second icon at the bottom of the screen to enter into Photobooth
Click Create my photo to edit your avatar photo
Tap on the Next options on the top right corner after you finish editing
Click Save to Gallery at the bottom of the screen
Click other buttons to share your cartoon avatar photo on social platforms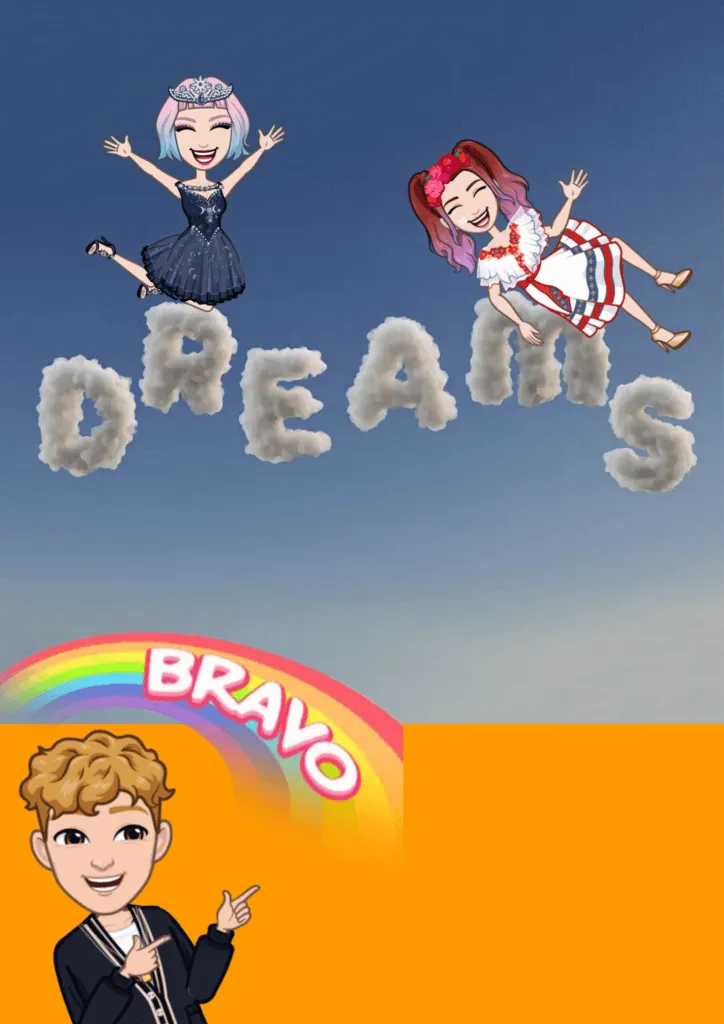 If you think that this article seems to be not informative enough, click here to find out more information about other Websites!
You may also like:
5 Best 3D Anime Character Creator Apps 2021 (iOS & Android)
How do I make an avatar that looks like me?