5 Best 3D Anime Character Creator Apps 2022 (iOS & Android)
Konnichiwa, my dear fans of Anime! Today we have prepared a list of 5 Best 3D anime character creator apps! With this list, you will definitely choose the best app based on your preferences! All of these 5 creators are ranked by 1m+ downloads! Join the circle of happy anime characters' owners!
What is chosen by others – only the best is selected by Avatoon!
Best 3D anime character creator
Jump links! 1 to 5.
The ranking list is made according to the availability of both apps on iOS and Android platforms.
1. Live Portrait Maker: Boys and Girls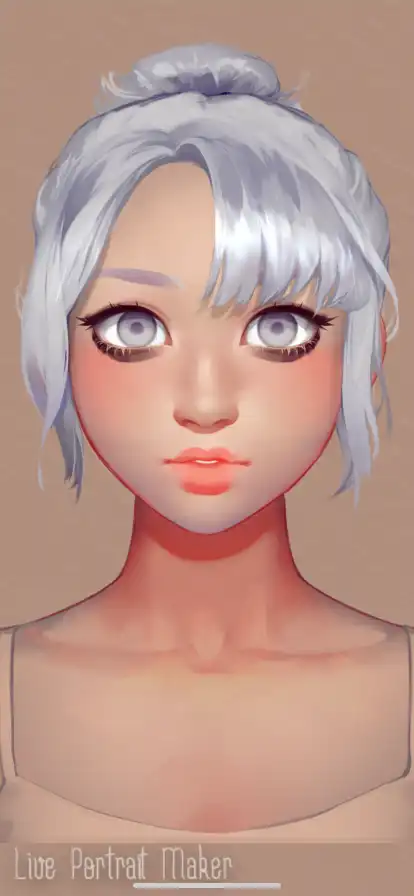 The main unique thing about this app is that it has 2 versions for different genders! You can download the one you want (you are yourself). This App is really something that you haven't tried before. It is a perfect combination of filters, Photoshop, something like videos from Instagram edited with filters and other trendy ways of videos/pictures editing.
The characters you create are so beautiful and handsome. Omg, I am a male writer, and I like pure colors, but after looking at those screenshots, I started admiring the colors Angela He created! You may follow her on Twitter and get her insights! She is currently working on something new!
2. Anime Avatar – Face Maker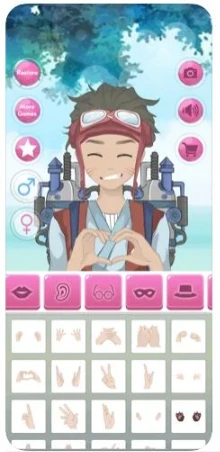 Are you thinking about changing your profile photo or just want to create your own anime character? This app is what you were looking for! Create your own character in anime girls' and boys' 3D anime character creator! Change the profile picture and surprise your friends using an anime portrait maker. Now, you can be whoever you want: kawaii anime princess, fairy, monster girl and boy or furry! Design your own character in our anime avatar creator with different clothing items, accessories, hairstyles and facial expressions. Let's open an avatar studio and make your own character today!
3. Avatar Factory – Avatar Maker or Avatar Maker: Make Your Own Avatar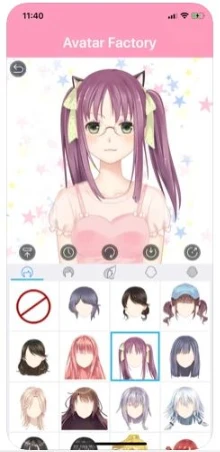 This app has two names. It depends on the platform it sold on. But don't worry, even though names are different, functions and tools are the same!
Want to create an avatar of a new anime character? Or maybe you dream of a picture of your favorite character but are not good at drawing? Our avatar constructor is what you need! The app offers a large variety of fragments for you to mix and match and make up your original character.
Pick the cutest clothes and the best hairstyles, design your avatar in the anime style and use it right away. Play with this amazing new "avatar maker" to make your unique look, show your imagination and fashion sense every time you make a new "cute avatar" on your smartphone! Make your own anime avatar today!
4. SuperMe – Cartoon Avatar Maker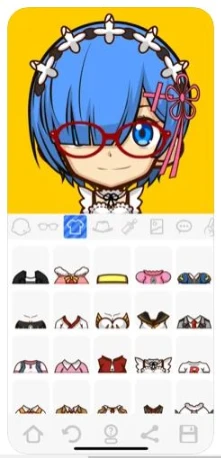 SuperMe is one of global popular cartoon avatar maker app, which helps users to make comic cartoon avatar right through your phone. This one is special, coz it can help you make your favorite anime cartoon avatar, create hundreds of customized personalized options to match your creative inspiration, let you show your exclusive cute cartoon style on Internet social media image.
5. ColorMinis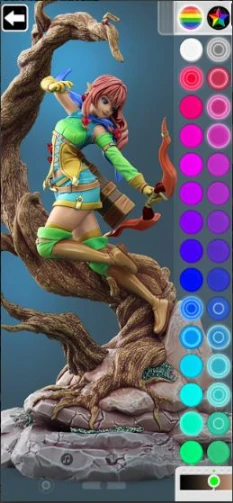 Color 3D fantasy and anime figures in a relax & creative design experience like no other. 3D anime, fantasy, & creature stl that are designed to be 3D printed and painted.
Relaxing, Creative, Surprising!
Paint and Design Real Fantasy and Anime Figures! Take coloring to new dimensions with the number one 3D coloring app and tabletop minis painter tool ColorMinis. Plan your paints while it prints.
If you like character design, painting, minis, color by numbers or visual design and mandala coloring, then ColorMinis is for you.
That's all! Final decision on which 3D anime character creator is the best for you I leave to you! If you prefer making it online, we also have Newbie Friendly guide On How To Make A 3D Avatar Online. Remember, Avatoon community will always keep an eye on the Avatars world! Of course, there are myriads of games, apps, websites for you to create and show off to the whole world how unique you are! Follow our blog and stay updated Avatoon.me.
You may also like:
Try our 2D character creator online
How do I make an avatar that looks like me?
How To Create An Anime Character Online? (Quick & Easy)