Newbie Friendly: How To Make A VRChat Avatar (Easy & Free)?
Not satisfied with the avatar library in VRChat? Wanna stand out in the virtual community with a unique avatar? It's a good idea to create your own VRChat avatars. Thanks to a lot of online avatar makers, this is possible!! I'll show you how to make a VRChat avatar step by step using Ready Play Me as an example. Let's go and see what is going to happen! If you wanna explore richer artistic styles, we have also selected the 5 Best Online Avatar Maker Sites.
How to get your own VRChat avatar
Step 1: Choose the gender of your avatar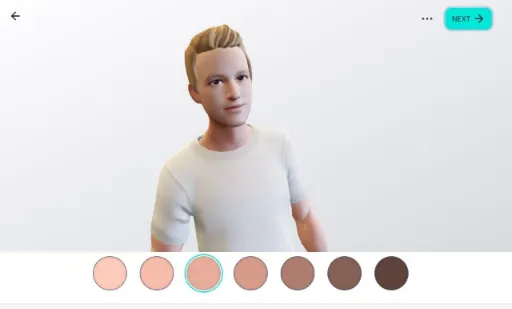 Let's open their Website. Then, we need to click on the "Create your avatar" button. I used a PC browser, but cell phone browsers also work here!
Next, we go to the page where we need to choose our body type. We have three options to choose from:
Let's choose "Masculine" and "Feminine". "Don't specify" variant you can choose by yourself and share your results with your friends!
After that, we come to the next step where we can take a selfie, upload a photo, or continue without a photo. Let's use our own photo. What we've got is here:
The pictures Avatars and Real pictures look really alike! A hairstyle, skin color, head, face, neck all Mirrors you! It is like your VR reflection!
Step 2: Style your avatar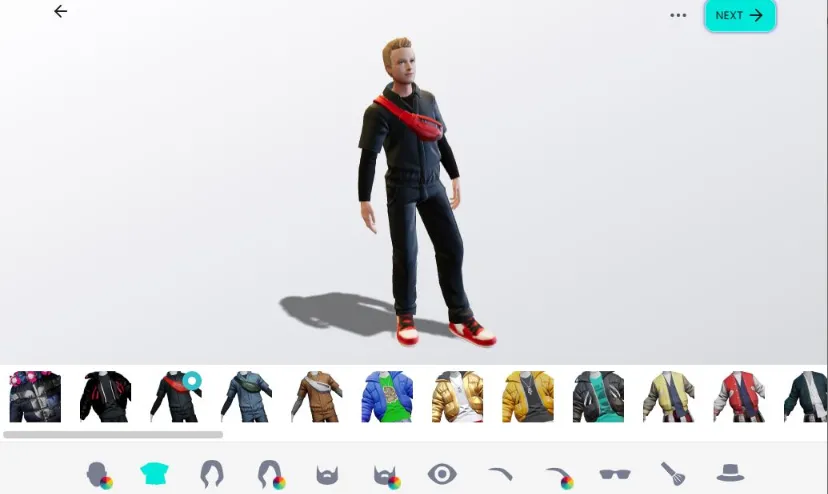 Alright, we have ourselves here, now, let's start customizing! Clothes! Omg, it is like going to some mall and checking trendy or cosplay, casual or sports style clothes here! Girls, boys anyone will find something suitable here! It will definitely fit you, don't worry! Choose among a myriad of sets and here and jump to the next step! Show off, baby! It is your showtime!
Now, you've got something flashing and glossy on you! Move to the next step! You look amazing!
Step 3: Choose the hairstyle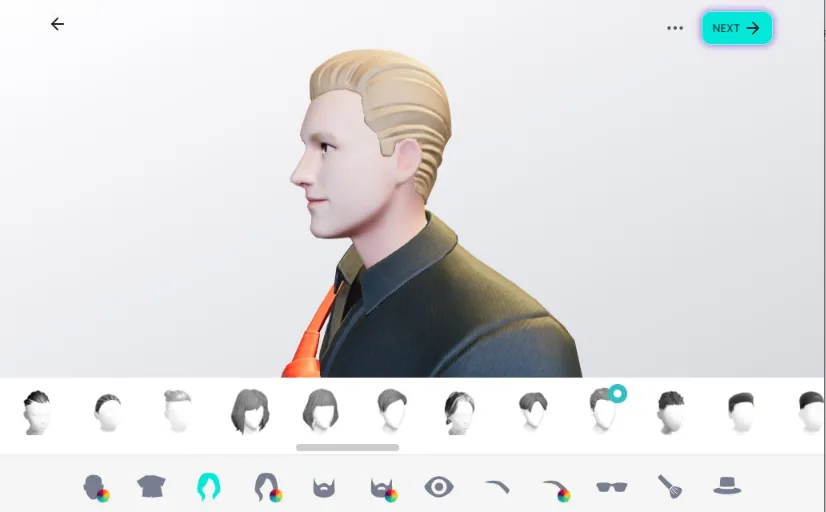 Hairstyle! Choose your haircut and the color you'd like to have! Pss…. Next time when you go to cut your hair or change your hairstyle, I recommend using this function! It is so fantastic! True to life 100%. Quickly, grab your choice and shine bright like a diamond!
Wow! Look at his/her hair, they are just like angels from the sky! Mmm, I'm loving it! Come on, have a try and you exhibit your style!
Step 4: Add some facial hair (optional)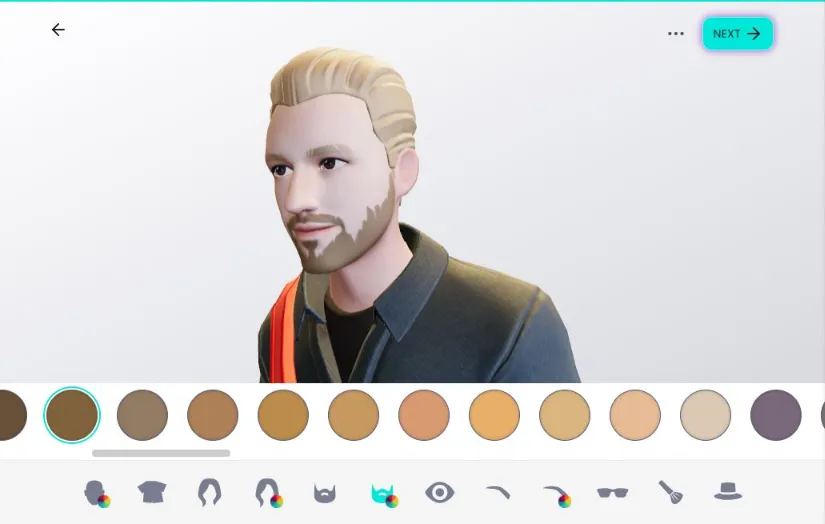 Mustache, beard, and scruff! Emmm, maybe for men only? Ah, come on, have fun and create all that you want! Feel free and make yourself comfortable! It is the same as in a barbershop or hairdresser. Relax and let the professionals do it for you! You just click, choose and apply.
Firstly, you've got a huge choice of beards, mustaches and scruffs! Secondly, you can even color them! Imagine and try it on! I wonder, when will people have this function in barbershops or hairdressers? Maybe you will be the first one to try? Just do it! Check here and go, ask them to do the same. You don't need to use fingers, arms, mathematics and physics to explain what and how you want things to be on your head and face, just show your variants! Dare to do so and you won't regret it!
Step 5: Change the color of the irises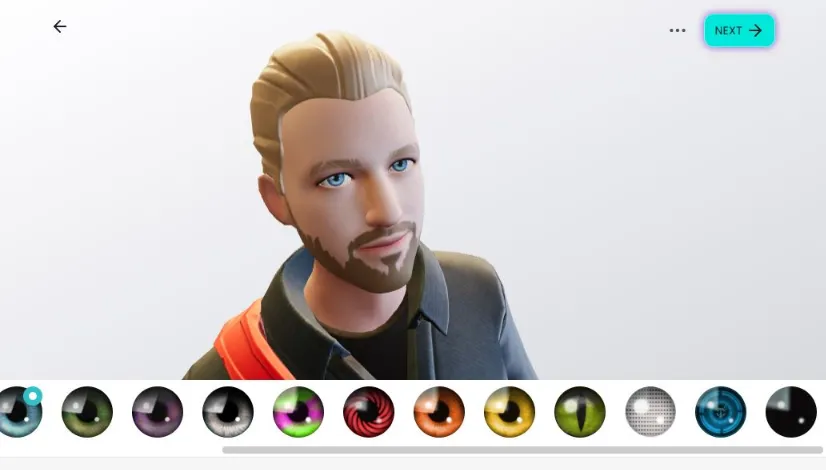 Irises! No more lenses! Just choose the color of your irises and put them on. Eyes can do miracles! Just look into one's eyes and you will experience various feelings, or dive in them and never go out. From now on, don't let your eyes look down, straight and forward, to someone's heart!
Oh, I am in love with those eyes!
Step 6: Choose a suitable eyebrow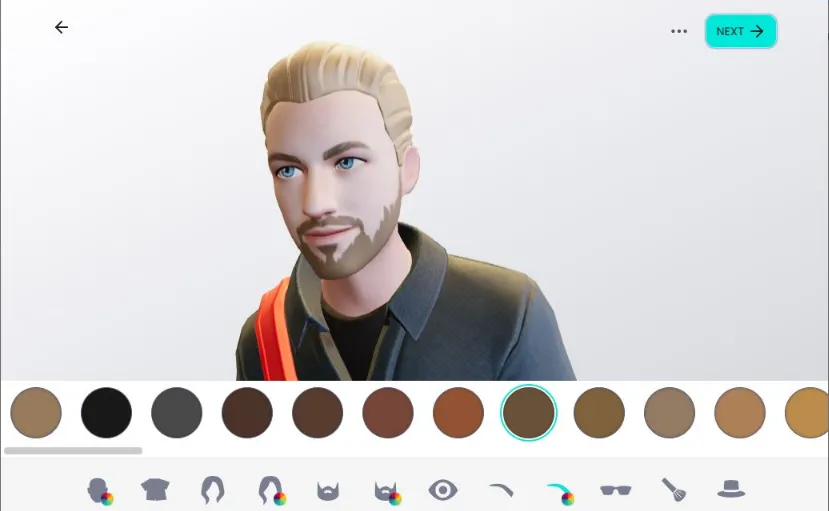 Eyebrows! Choose shape and color! Aaaaand, style! Yeah, you can make them cool, handsome, pretty, bad boy, bad girl or opposite! Freedom of choice makes this website so unique! Enjoy!
Step 7: Wear some accessories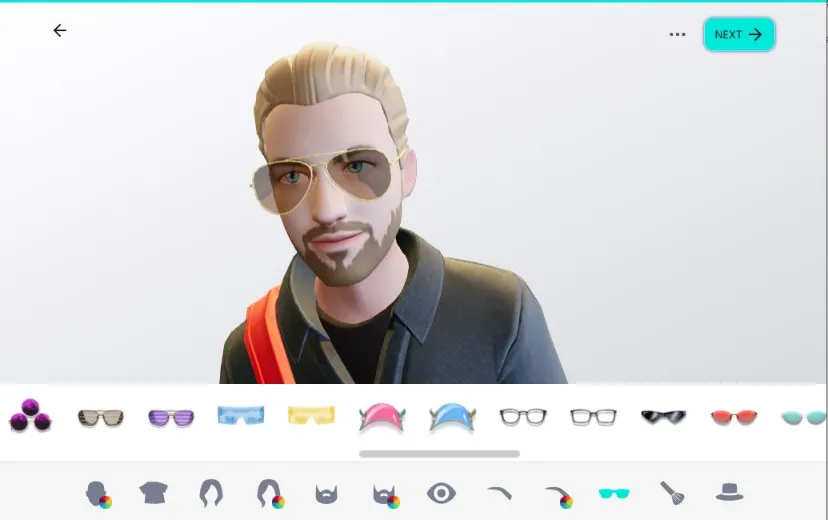 Glasses, sunglasses or maybe just a cap to protect eyes from the Sun? Up to you to decide, choose and put them on! Don't forget to look at other people's faces, they will be amazed, astonished and shocked! Super Star is here. Shining bright like a diamond and even brighter!
Step 8: Add a bit makeup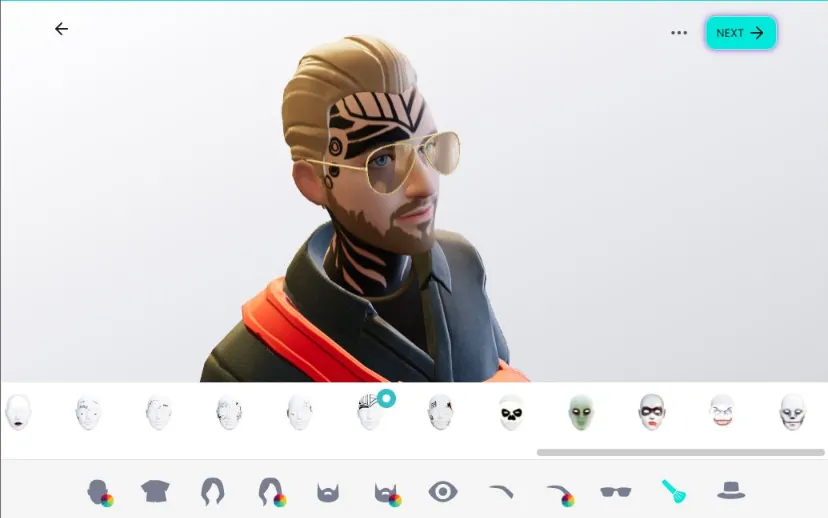 The second to last step is makeup! Bit a devil's tattoo or just add some lipstick, highlighter, foundation, underline your eyes, or create a scary face, monstrous face or anything else that you would like your VR self to be!
These guys are ready for a party or nighttime hanging out. Join them 😉
Step 9: Get a cool headwear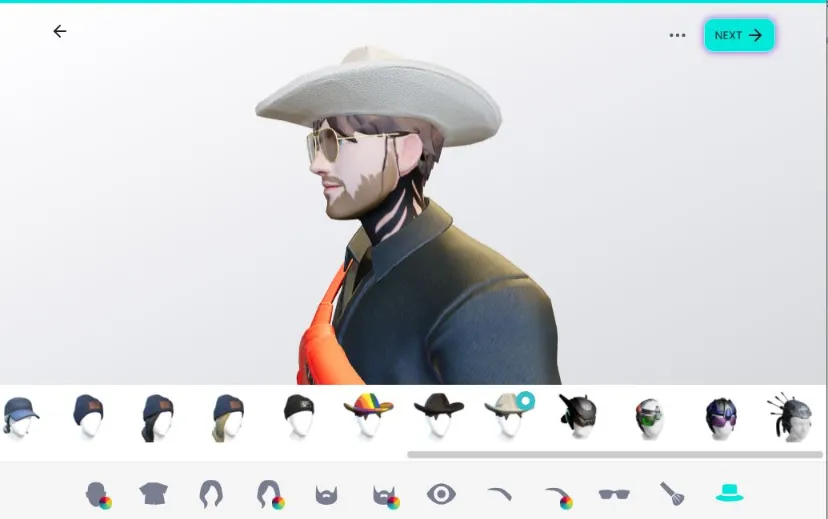 And the last step is headwear! Choose the one that fits you best! And rock that place!
Step 10: Save and upload your avatar
We have finished customizing our characters! Now, we are almost ready to create them! After clicking the "Next" button, we will see this screen: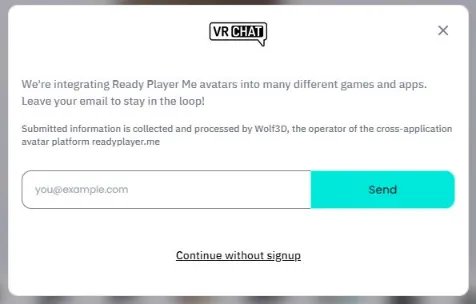 After we filled-in our email, we will get a message that contains a confirmation code to sign in to the website.
Alternatively, we can continue without signing up!
But, if you want to see your creation and masterpiece, you still have to create your account in their system. Then you need to fill in necessary information like Name, Date of Birth, Password, Email, click several checks, confirm your email, and finally, after you see notification and press, Yes.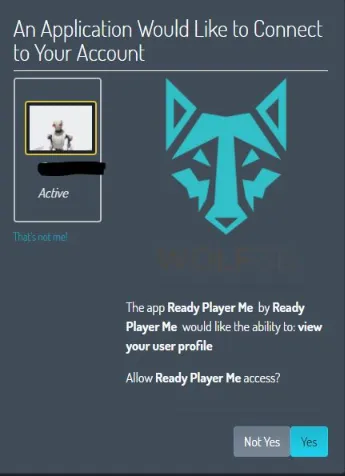 You will see the following message: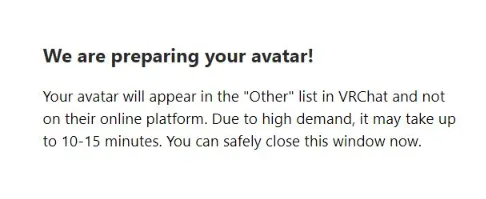 Take a break, drink some tea, water, or coffee, eat something or cook, take a shower, take a nap, go somewhere and come back, do your things, because, anyway, have to wait sometime. After some time, maybe 5 minutes, just close these windows, sign in to Ready Player Me (need to write your email and get confirmation code) and, enjoy!
How to upload avatar to VRChat?
Ready Player Me is now supported by a growing list of VR applications including VRChat, which makes it super easy to use your custom avatar in VRChat. You just simply click the "Import to VRChat" button in the pop-up after you finished the creation by clicking the 'Done' button at the top right.
If you need more demonstrations, you can also watch this video guide!!
Thanks for the attention and time you've spent here! I hope you found this article informative and interesting! Avatoon you and Avatoon me! Let the creative power be with me!
You may also like: