6 Best Cartoon Character Maker Apps To Let Your Creativity Shine
Do you belong to these people, who are creating? Doing? Rocking the party? Do you already set the tone of fashion? Still not yet? Join us! We have a style here! Here you have something to choose from. Introducing top 6 free cartoon character maker apps! Grab them and create!
What is the free cartoon character maker?
Free – you don't need to pay, free to use;
Free – freedom, feel free to create, make, design, develop, you are the fashionista, you are stylish, trendy! You always dress in style!
Cartoon maker – it is not just a cartoon for kids to watch and have fun! It is a masterpiece of your imagination! Your ideas come true, free cartoon makers use your originality and with your hands, your bright mind, you are always able to create something unique!
6 Best Free Cartoon Character Maker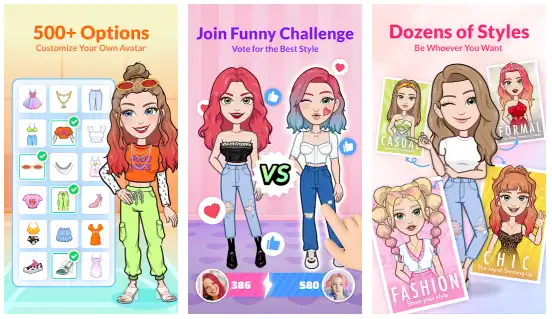 Avatoon is an awesome way to show the world how unique you really are. Tons of customization options really let your personality shine through! Whether texting, tweeting, or anything else, Avatoon is the premier tool to bring your emoji game to the top level. Compete with others and see whose style is the best!
Pros:
Easy to get coins
Ocean like choice of features
Competitive
Cons:
Add more characters and functions
More options are required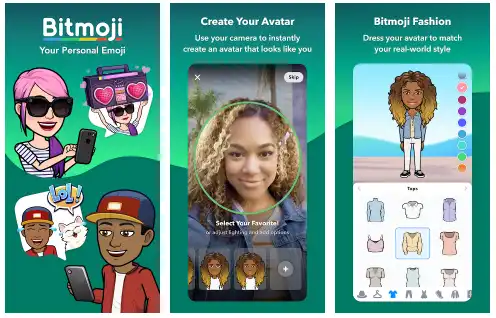 This app also helps you to create an avatar that looks like you. Besides face and head parts, Bitmoji Fashion will provide you with a great variety of ideas on how to dress your avatar to match your real-world style. Bitmoji Keyboard stickers will add new bright colors and emotions to your chats. Shop Bitmoji Merch will transfer your creations to real life. Paste them to plates, mugs, clothes, phone cases, notebooks, pencil cases!
Pros:
Variety of moods, wide choice of editing tools, possibilities;
Feature that allows adding family members and friends;
Fantastic detailed design possibilities;
Stickers, emojis;
Follow the culture and time.
Cons:
Not a very stable work on some Android devices;
Integration with messaging apps;
The support service is not quite responsive.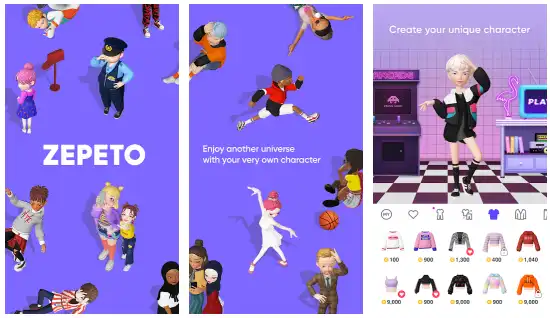 You can personalize your avatar with millions of items. From trending clothing, hairstyles, and makeup to branded collabs! Explore the limitless variety of maps, from a virtual classroom to an imaginary world. Hang out online where you want with new or old friends. Play mini-games together or have a photo shoot. Send DMS, chat, share stories, news in the Feed. You can even design your own unique apparel and maps.
Pros:
An open world to make new friends;
Creative in Avatars, maps, clothes;
Quests and rewards;
Connection to social and video platforms;
Friendly and simple interface.
Cons:
Unstable work on some Android devices.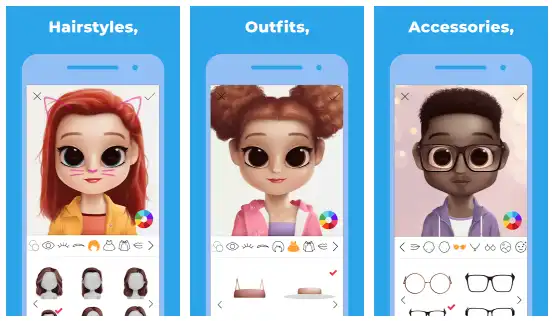 Create your own avatars in one of the cutest portrait styles on the Internet. It's very easy to use and you'll get the most beautiful results by just picking your favorite items out of 14 different categories. With many different items to choose from and their color variations, you can make thousands of unique combinations. Some of the avatars are weekly featured on the Developer's Instagram account.
Pros:
Fun and cute to play, very well priced VIP;
Nice and lovely updates;
Lots of admirable characters;
Pets creating and customizing;
Cons:
Unstable work on some Android devices;
Rewards after ads are not always saved;
Little number of dolls available without VIP;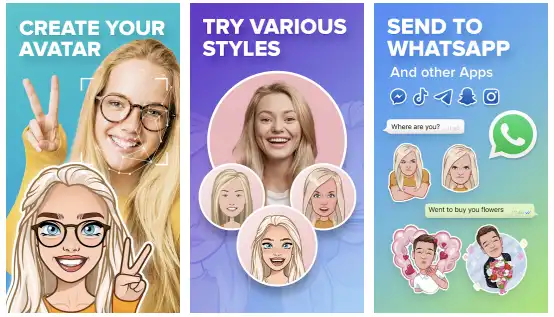 This app allows you to create your own character, cute pics, memes, memoji AR stickers, avatars and big emoji stickers. Build your own personalized emoji keyboard for Samsung, Huawei, Google Pixel, HTC, Meizu, LG, Sony, etc.
Pros:
92% of Stickers are free;
Stickers and Emojis with friends;
Variety of customizations;
Easy to use.
Cons:
Not compatible with Gboard;
Sometimes doesn't work well on Android devices;
Limited options and categories;
The unclear situation around payments.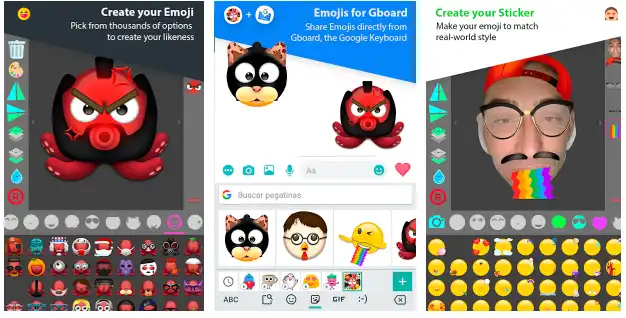 This app allows users to create their own stickers, emojis, avatars. That can be later used in Snapchat, Messenger, Gboard, Facebook or Instagram. Here you also can design Sticker packs for WhatsApp. Thousands of options for emojis. Create stickers based on your real picture. HD quality added. Join the Emoji community! Have fun!
Pros:
Simple UI with pro tools;
Lots of customization variants;
Cons:
Adds can be disturbing;
Unstable work on some Android devices;
Trial period issues.
Here we are! Thanks for reading! I hope the article was useful to know and enjoyable to read. Don't forget to subscribe for new articles coming soon!
You may also like: