Oh, let me guess, you've heard enough about NFT and finally want to make it work for you? No more confusing theory then. Let's just do it. Today we will learn how to easily create nft art on your phone. We will look at the 5 best easy nft art creators on your Android or iOS devices. Start creating and making real money after reading this article!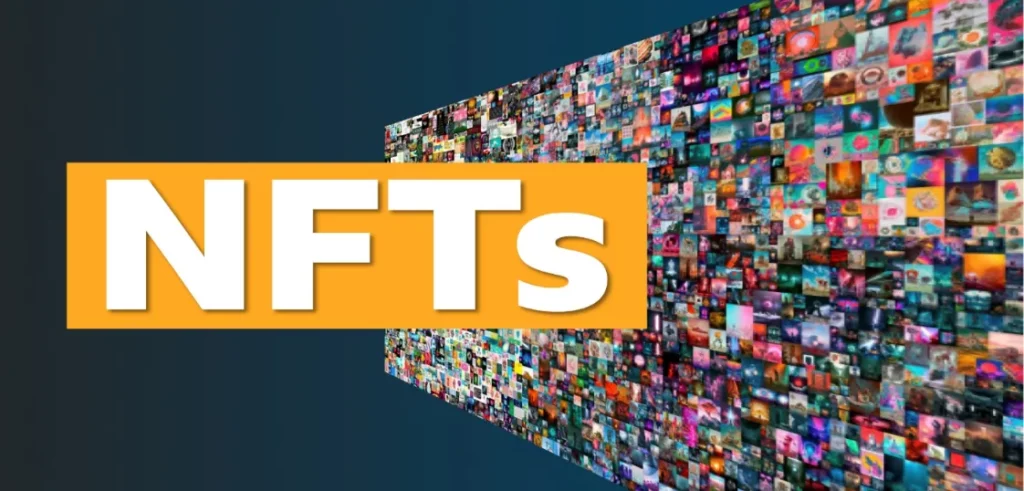 What is NFT?
I tried my best to explain this notion in simple daily words and it confused me a lot at the beginning to be honest. Here comes my final work and I used the explanation on my not tech-savvy at all friend and it works!
NTF is short for non-fungible tokens. This token is unique, not interchangeable.
Most NFTs are part of the Ethereum blockchain.
"Blockchain is a type of shared database that differs from a typical database in the way that it stores information; blockchains store data in blocks that are then linked together via cryptography."
Bitcoin is the brightest example of cryptocurrency; you might also have heard about Ethereum. So, NFT is a token too. You can keep these tokens in your crypto wallets.
But, there is one big difference between Bitcoin, Ethereum, and NFT.
NFT you cannot divide into parts or exchange. Like with Bitcoin (trade one for another bitcoin). So, NFT is a unique virtual thing.
This thing can be anything digital: drawings, pictures, videos, music, and so on.
Why is NFT unique?
For example, you buy a car or a house. You register your name and other personal data. The things you've acquired and signed your name in became yours by the law and other kinds of stuff. Like, some documents prove your authority.
The same is with NFT. Every NFT object has some unique information about its creator. The original creator can assign different rules and laws to the NFT that was created.
There is also a percentage of royalty. When NFT is being traded inside the ETH chain, the royalty of these deals will go to the creator. Money will come to the creator.
There are a lot of other details about NFT. But, as it was said at the beginning of the article. We will make NFTs, not talk. So, let's get started.
What is the best easy NFT art creator app?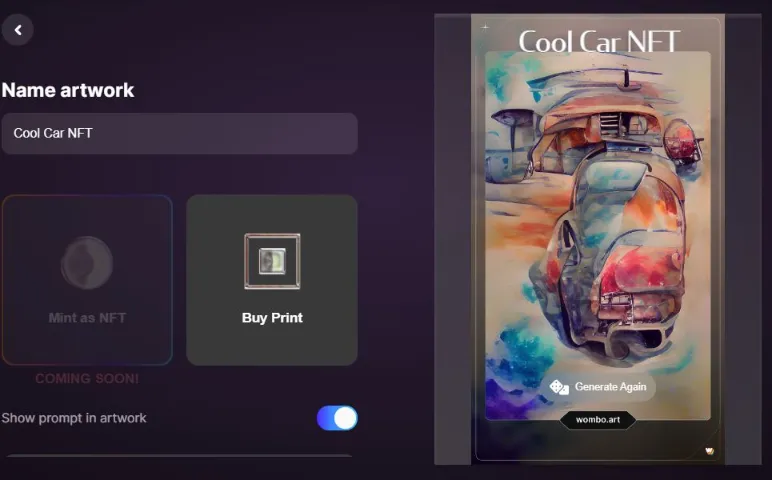 This is a great art-creating app powered by AI. I labeled this app – minimum resources with maximum results! Let me explain.
All you need to do is:
Think of what you want to "draw";
Type your word(s);
Choose style;
Wait a few seconds;
Enjoy and let others enjoy too!
The pictures that this app creates are fantastic. Art styles are various and beautiful.
So why this app is on the list of apps that help to create nft art?
If you check their website page, you will see that there is a coming soon function called "Mint as NFT".
I am pretty sure that after the website, or even earlier, their Android and iOS apps will get this option too,
Mint as NFT means making your NFT art purchasable, like placing a product on the shelf and waiting for the customers to come and buy it.
Don't worry! With this app, your blockchain product will be of high quality.
Download for Android and iOS now!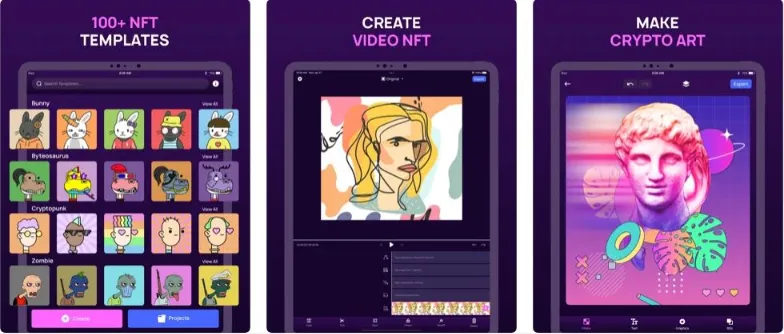 Okay. You can see and read the name of the app. Easy to guess what it is for, right? Let's see what we will get if we download it:
100 + art filters
1000 + fonts
100 + crypto art graphics
Import your photo
1000 + backgrounds
And a lot of other features to discover!
As they say, this is the simplest and the quickest way to create NFT art and sell it on, for example, axie, infinity, nifty gateway, and superrare.
I guess it deserves your attention and is worthy of trying.
Download for iOS now!
3. NFT Art Creator App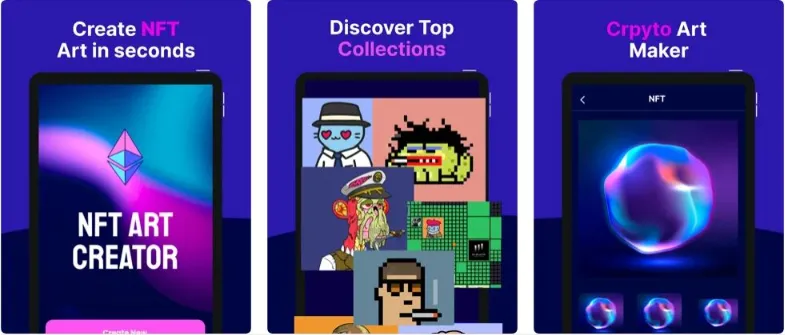 One more similar to the previous one app to create nft. This app is completely free and allows you to make creative arts for NFTs instantly.
Mint your NFT arts and sell on OpenSea, Rerible, Nifty Gateway, Mintable, and others.
Features:
Digital Futuristic Filters and Neon Themes
Pixel Designs and Collections
Crypto Graphics
Avatar Animations
Completely Free and No in-app Costs
It looks like you can only download it for iOS devices so far.

Here is one more well-developed draw app! You can draw, paint and create your art with AR! And you will also learn how to draw, sell your art with an NFT, and become a successful artist!
The features are:
AR. You'll see a sketch on the surface in front of you. Take a pencil or any other drawing tool and follow the steps this app gives you. Learn while creating your masterpieces!
Create NFTs and sell them.
AI Portraits;
AR Masks for Snapchat;
Canvas with the guide;
Courses with drawing lessons;
Mini-games;
Sharing!
This app seems to be all technologies and approaches in one place. Sounds good! Try it and you won't regret it. We didn't.
Download for Android and iOS now!
5. GoArt – Photo Art Maker

The last one for today's article! This is also a photo editing tool. Here we also can find features related to NFTs.
These functions will let you create, mint, and sell your NFTs.
Multiple Filters;
Create masterpieces easily and beautifully;
High Definition pictures and printing function;
This app constantly updates and acquires new features. Stay tuned check for further updates.
Download for Android and iOS now!
Can I sell NFT art directly?
As I mentioned before, for selling NFTs, you need to have a crypto wallet. Where you can store your NFTs and other tokens.
In the form of take away, we can list several steps for successful deals
Create NFT any kind of it (see the article)
Mint your NFT (put it on the shelf for customers to see it)
Continue creating and placing your NFTs (the more marketplaces you have uploaded your NFTs to, the better)
Be unique as NFT itself, those 5 apps will help you!
Don't forget about crypto wallets otherwise, where to store all the good stuff you have?
Good luck!
I've successfully created and listed an NFT on OpenSea for free by myself, here's my step-by-step guide on how to sell your NFT with paying any gas fee.
By the way, there is one more article on the website. Feel free to read it if you want to learn about the 5 Most Easy-To-Use Websites To Convert Picture To NFT Art.
Thank you for your attention! We hope this article was useful and informative!
You may also like: