Have you been looking for games where you can create your digital copy and play with it? Or, you might have been searching for the games like Sims but without installing them on your PC? You are at the right place to get answers to the questions above or any others you have. Anyway, this article is going to be useful for you if you are looking for avatar games online and for free. Scroll down and get the best 6 that we have prepared! + useful links for previous games!
What is the most popular online avatar game
1. Lady Popular
2. Stardoll
3. IMVU
4. Doll and the City
5. Gaia Online
6. There
For specifics, please check the following content:
6 Best Online Avatar Games
If you belong to the cartoony and cutie part of players, this is the best game for you in our list of avatar games online. This is game is extremely lovely, cute, beautiful, realistic and crazy easy to play. Girls, you will be super happy to play it! How it works: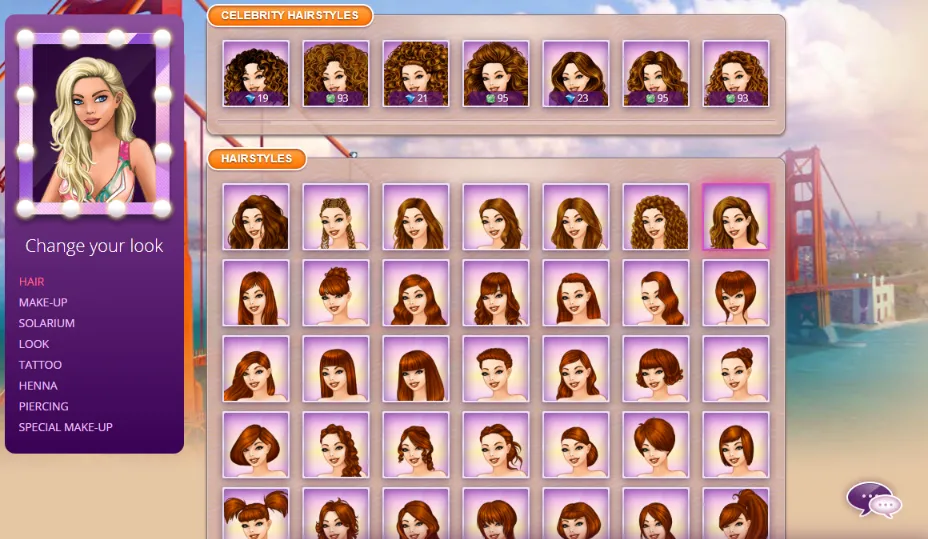 1. Sing in (easy)
2. Create your girl (not too many options, but it is fine, change later if you want)
3. And then, your new friend takes you to the magic world
4. A friend guides your first steps
5. You already have money to buy clothes to create a unique look, buy some furniture for an apartment, buy yourself a pet and then buy clothes for it!!!!!
6. Take part in a fashion show, vote and get in-game money
7. Use the money to buy all that you want
8. Win fashion duels, get money and keys
9. As you make money, you can go to Beauty Salon and you are free to adjust and customize any detail of your body!

a) Hair
b) Make-up
c) Solarium
d) Look
e) Tattoo
f) Henna
g) Piercing
h) Special make-up
10. In a boutique you can buy any set of clothes you like, fashion! Oh, Fashion!
11. After that, go choose yourself a boy, they will add to your own stats, by the way, you can boost and level up your girl!!!! Omg, this is a dream game!
12. Come back to the main map and every place has a lot of things to explore! This game will let you have a great time!
Addictive, beautiful, cool design and mechanics, wonderful visuals! Try and you won't regret it! I liked it more than the others! I want to write more about this game, but we must go on and speak about other games, too. Oh, I forgot to tell you, when I was playing this game, I haven't noticed that it was already 1 a.m. Oh my Gosh!
This game is Paid and Free Online Browser-Based made by the Paper Doll concept. You begin with choosing your doll, or an initial character that can be customized after creating your account. They say that there are over a billion ways to dress up! You can choose between a girl or a boy here.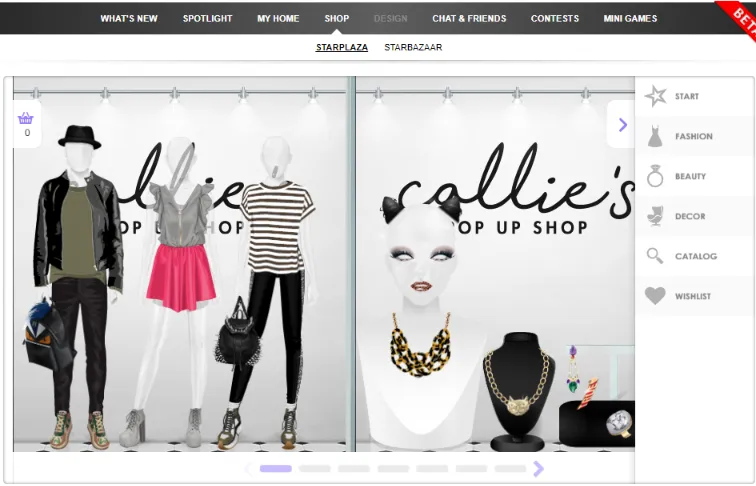 Features:
Fashion! More than 50k unique items
Chat, party & make friends! Over 360 million star dolls
Get your game on! Enter contests and win prizes
Be a superstar! Get VIP, offers, brands, sell designs & host parties
Beauty Parlor! Get your own look, amazing makeup and hairstyles
Be a designer and make your own clothing and so on
Style your home! Millions of design options for your home
This game seems to be crazy realistic! I liked the home design because it makes the game so cozy.
But, come on, we've just started, more good games are coming as you continue reading the article.
This is another browser-based online game. It is free. According to some sources, the game has almost 10 million registered users and around 3 million online users! IMVU is one of the biggest names in Virtual World gaming platforms.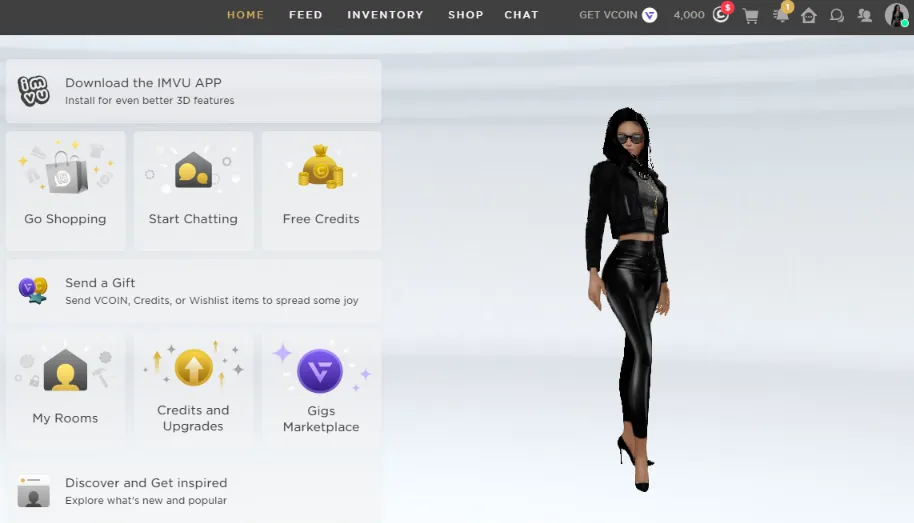 Gameplay:
Create and customize avatars
Interact with other players
Hang out and make new friends
Create cool items
Explore a huge game world with lots of maps
Safe and user-friendly environment
Different age players in their worlds and don't cross each other. There are parental controls and safe chat sessions. IMVU also has multilingual support. So, you may connect players from all over the world. You can learn languages or just make new friends from abroad.
Economy:
· Buy or sell anything by using

a) IMVU Credits
b) Promotional Credits
c) Developers Tokens
d) Promo Tokens
e) Actual money to purchase Credits
f) Fashion accessories (clothes, hair, skins)
g) Home decorations (furniture, appliances, paints)
h) Clubs, pets!
Honestly, this game has awesome visuals, nice effects, detailed avatars and other things to do, to see, create, sell, buy, etc.! Come on, let's go to the open world with crazy possibilities and freedom!
This one is a simplified version of Stardoll. Almost the same, but less fancy, I think. The main characters here are dolls. They really look like those we have/had in our childhoods. What we can do with our dolls? Let's find out!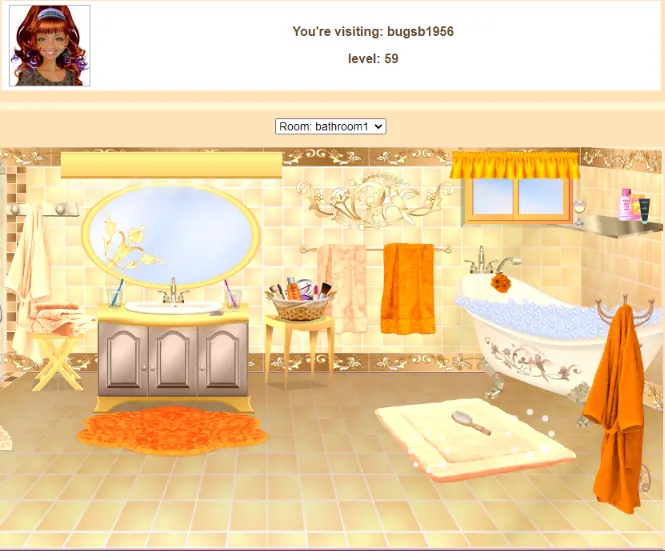 Be a doll and take part in activities
Live and make new friends
Build and decorate your own living space
Parties with online friends!
Get a job and earn in-game dollars
Be a babysitter, a makeup artist, a hairstylist, secretary or designer
Choose your favorite job, do it and upgrade your character
Everything is like in real life, avatar games online really become our second lives!
Coming back to the beginning of the games, ha, sounds funny, but this game reminds me 8 Bit games like (Super)Mario or any other of that epoch! Lovely, cozy and so childish! Memories, sweet home. Ok. Let's talk about the game. So, what is it about?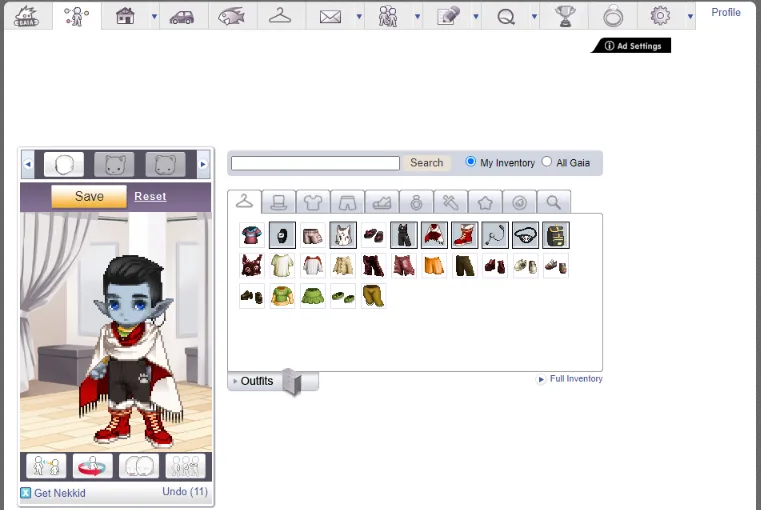 Create an anime character (avatar) of yourself
Lots of exciting activities

a) Chat online
b) Make new friends
c) Raise pets
d) Play games
e) Build houses, towns!
f) Drive cars
g) Solve puzzles
h) Take part in fights in various arenas
i) Travel around the huge game world!
j) Earn Gaia Gold from quests and tasks
k) Buy upgrades or credits
l) Dresses, appliances, vehicles, decorations for home and so on
m) You even can play some mini-games INSIDE the game world
n) Fishing, Rally, Cards and Slots, Booty Grab, Word Bump….
You are free to do whatever you want. Yeah, gradually, online games, and, actually as well as offline games, become so huge and open. Their game worlds and things you can do there become so realistic, that we can forget about real life. Well, everything is in moderation! Enjoy, but don't overdo it.
It looks like if we want to go to the world or build/decorate a house, we have to download Waterfox Classi Browser. I don't think it is a big problem.
Yes, it is there, where adults from 18 years old or more are allowed to enter. This game is mainly focusing on social interaction. Here you can have an open world, where you can: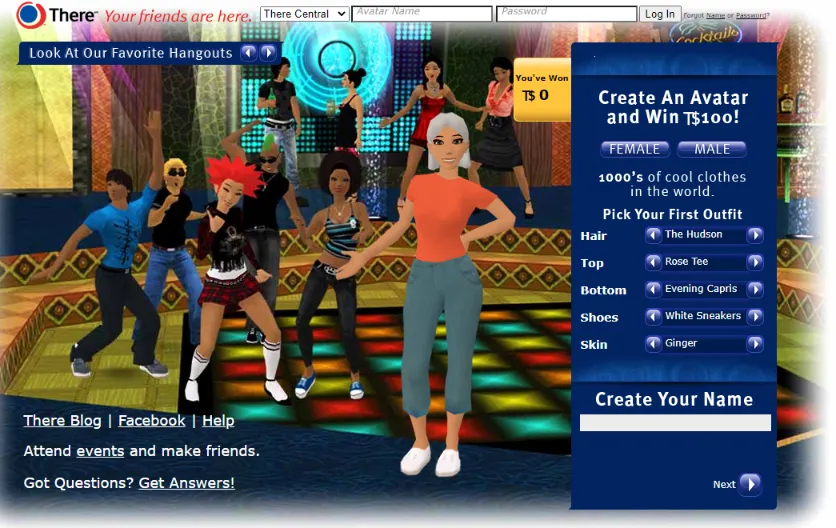 Meet new people
Make new friends
Go on dates
Explore the world
Build
Create and customize things around you as well as your avatar
Explore various worlds
Take part in different activities
Enjoy your stay online!
That is all for today! We have introduced 6 avatar games online for free. Choose the one or more you like most! Enjoy your virtual life! Thank you for your attention! Bye-bye!
Avatoon. I constantly update its blog. Kindly, have a look at the following links. You might be interested in them too!
You May Also Like: