Check your social media, do you have a cartoon selfie post? If the answer is no then maybe you've already missed the latest trend! For the last few weeks, cartoon photos have gone viral on TikTok and Instagram. The heat is still on! We've listed the 8 Best Online Picture To Cartoon Converter Sites for you. Choose one to cartoon a photo now!
If you want more than just a cartoon picture, you can also make cartoon characters by yourself. We've selected 5 Best Online Avatar Maker Sites, last updated on August 12, 2021. Choose one to give a try!
8 Online Picture To Cartoon Converters
Create a quick little cartoon face with just a scan. With the powerful cartoon photo editing tools of Avatoon, create a personalized avatar just like you, that expresses how exciting you and your life really are.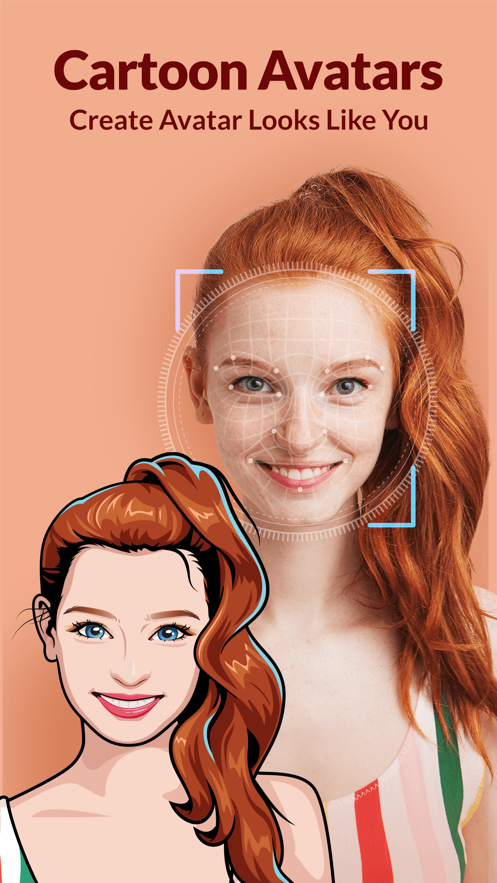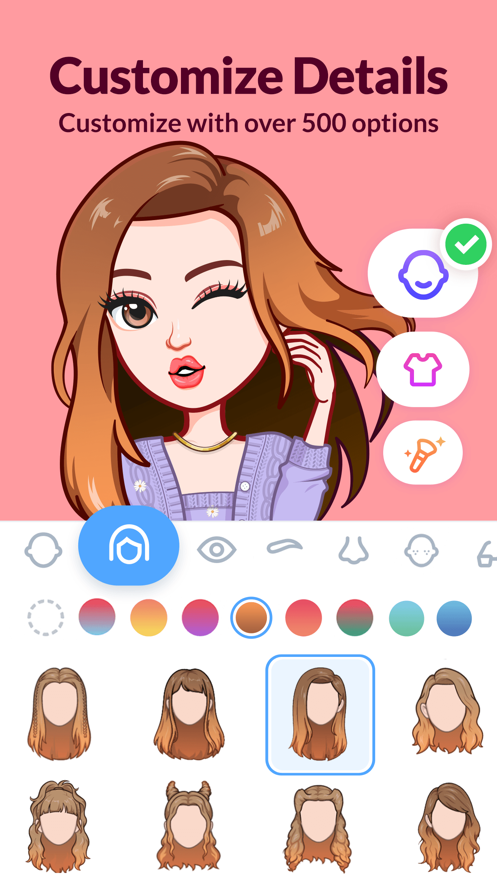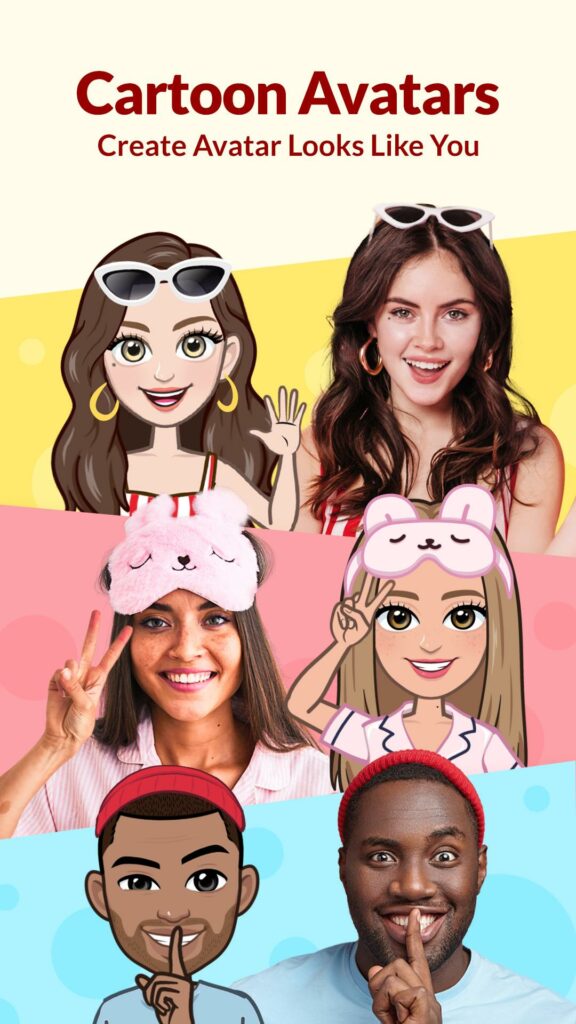 Whether chatting with friends, building up followers, or just looking for a change, upgrading your image with a colorful cartoon avatar is a great idea. You're not boring, and your social media shouldn't be either. That's where Avatoon comes in.
Our avatar creator lets you stand out from the crowd while still being yourself. Avatoon not only creates a unique cartoon for you but also lets you create personalized stickers and emojis. Wow friends and followers with colorful stickers starring you! Go a step further and use our photo editing tools to insert your avatar into real-life photos: all using one powerful app!
Pros:
Facial recognition: With just one picture Avatoon easily creates a personalized avatar that looks almost as good as the real thing.
Avatar Creator: Easily customize your avatar however you wish. From hair to eyes, clothes to nose, everything can be customized, to ensure your avatar looks just like you.
 Tons of customization options: Change your clothes, hair, and color scheme, to let your personal style really shine through.
Personalized Stickers: Give your messages a personal touch! With a cute little cartoon you, expressing yourself has never been easier!
Cartoon Photo Editor: Avatoon provides users with powerful editing tools. Using in-app backgrounds you can modify your avatar's expressions, poses until you've created the perfect snapshot of your digital counterpart.
Create your cartoon anime avatar with ease. Avatoon is an awesome way to show the world how unique you really are. Customization options really let your personality shine through! Avatoon is the premier tool to bring your emoji game to the next level. Don't wait to improve your profile, download now!

Pros:
This site offers 50+ effects to apply to your photo, which tops the list!
You can find some of the hottest effects here like Disney 3D.
Simple editing is also available in the right area.
Cons:
You need to purchase a pro plan to remove the watermark.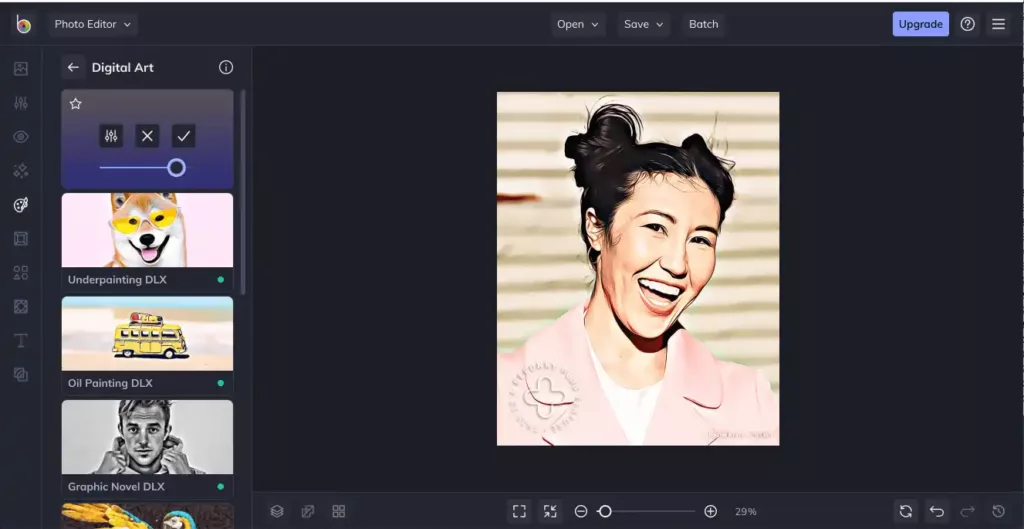 Pros:
There are a variety of cartoon effects to choose from.
You can adjust the effect intensity as you want.
Cons:
You need to register an account to use it.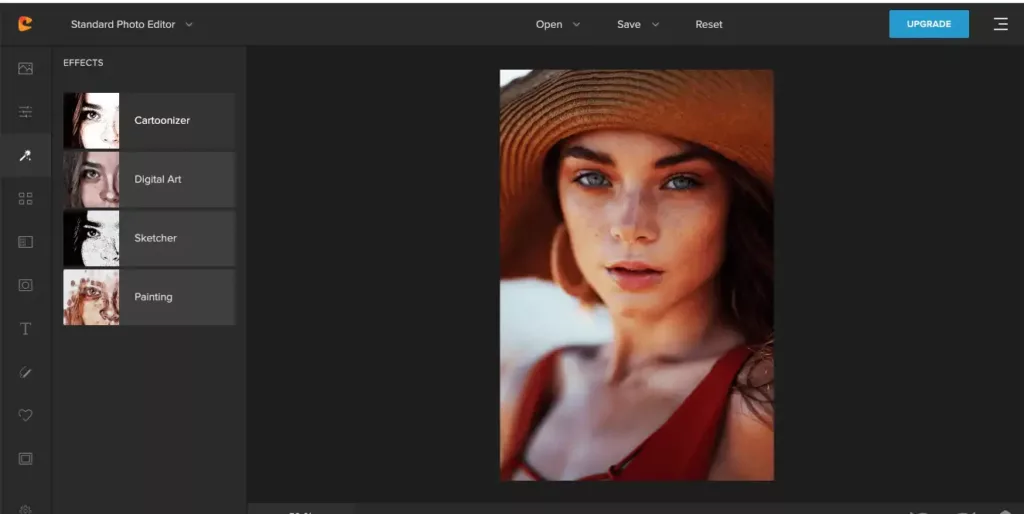 Pros:
This site provides 40+ artistic effects.
Like BeFunky, it is a versatile editor with rich features.
Cons:
To use the feature you have to register an account first.
Not all the effects are free, and a pro plan is offered.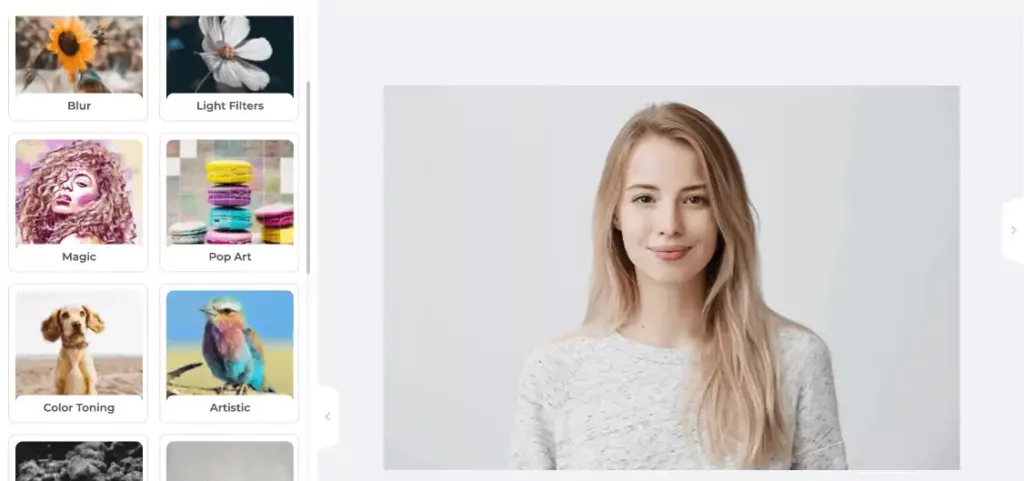 Pros:
All the 8 cartoon effects are free.
The online editing is quite easy to use.
You can polish your work with rich editing features.
Cons:
You need to register an account first.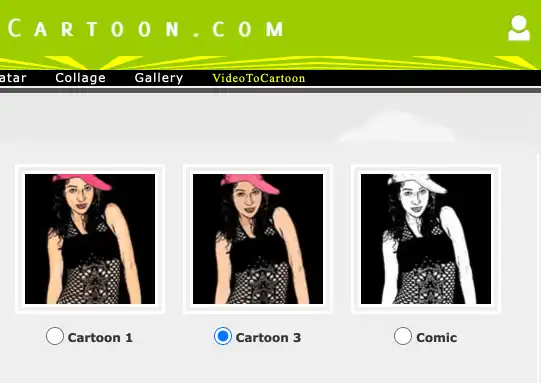 Pros:
Simple editing interface.
The processing is quite fast.
Cons:
There are format and size limits for the uploaded photo.
There are only 3 effects so some may find it a bit lacking.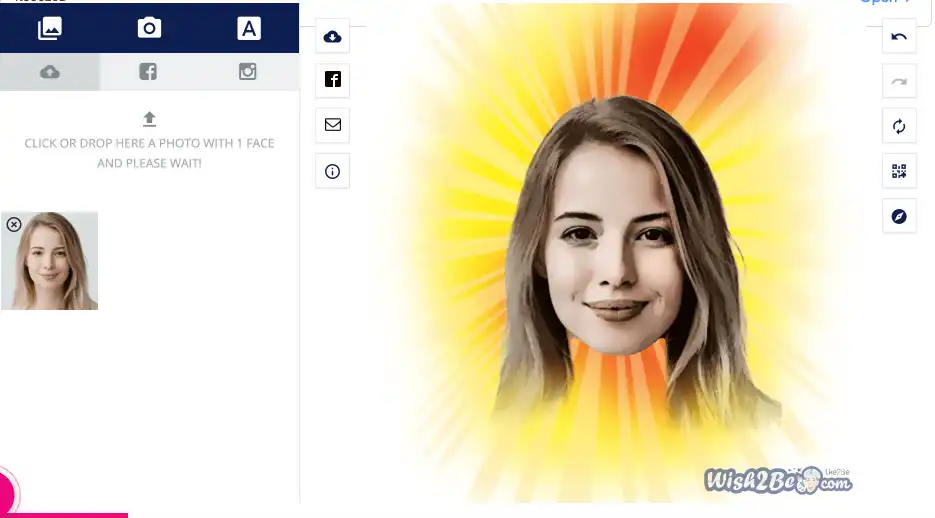 Pros:
If you are looking for a caricature maker, you should definitely try this one.
It's super easy: upload, apply, done!
Cons: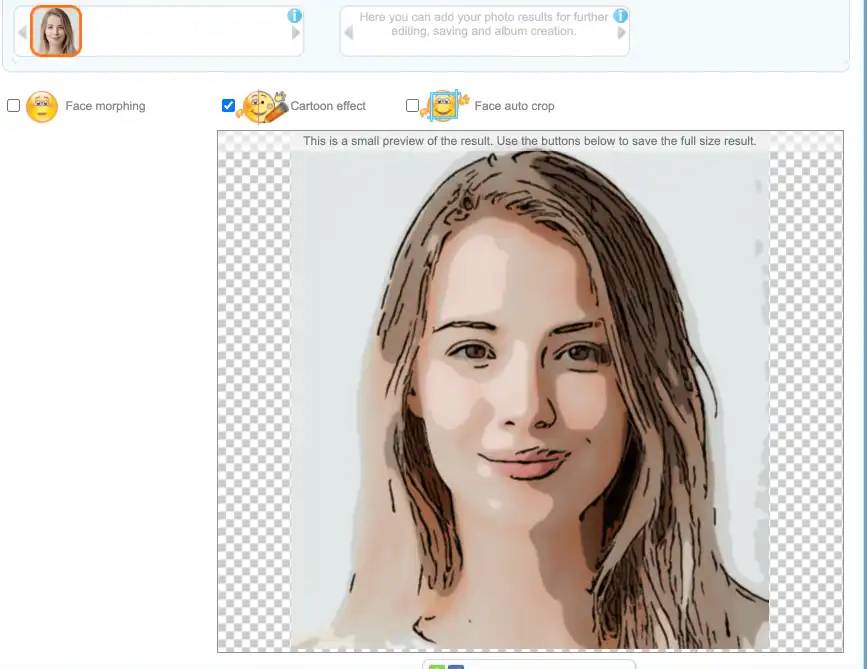 Pros:
You don't have to sign in to cartoon a photo.
Intuitive editing interface.
You can animate your cartoon pic with the face morphing feature.
Cons:
There's only one cartoon effect.
If you have been keeping an eye on the latest tech news, you'll know that NFT has become the hottest topic in the digital art world. You can convert your picture to NFT art using the above websites, and mint them with blockchain technology on other websites for free. The next thing is to sell the NFT art you made and wait for offers! If you have an interest in digital art, why not give it a try? I've written a step by step guide for beginners about how to make and sell NFT for free. Follow the guide and start creating!
Picture To Cartoon Converter Apps
Some of you may prefer using apps as they provide more effects and features, I also selected the 5 Most Easy-to-Use App to Cartoon a Picture (2021) for you!! Here are the download links and if you need more information about each app, please check the blog.
How to turn picture to cartoon on your phone
If you want more than just cartoon effects and filters, check more cartoon character makers here: 6 Best Free Cartoon Maker Apps & 5 Best Online Avatar Maker Sites. Among which, Avatoon is an exclusive choice for you to turn pictures to cartoon, while you can add more creativity to your work. You can download it free on Google Play or App Store to explore more fun! We use it as an example to show you how to make a cartoon character looks just like you!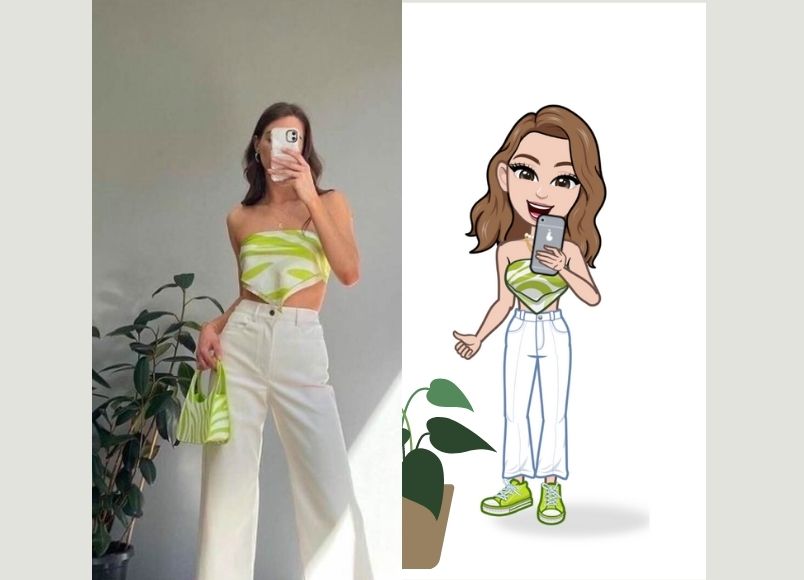 How to turn picture into Cartoon Photoshop?
How to add cartoon effects to photos in Photoshop.
Add your image. Choose the image you want to cartoonise into Photoshop.
Convert your image into a Smart Object so you can make non-destructive edits. Go to the Filter menu and click Convert for Smart Filters.
Apply the Poster Edges effect. …
Save your cartoonised photo.
For more detail please refer to Adobe Convert photos into cartoon drawings guide. official website.
How to make dog picture into cartoon?
Step 1: Open Snapchat and hit the face to the right of the circle button.
Step 2: Hit explore in the bottom right.
Step 3: Search for 'cartoon face' When it appears on the screen, turn the camera on your dog and the eyes will appear.
You may also like: