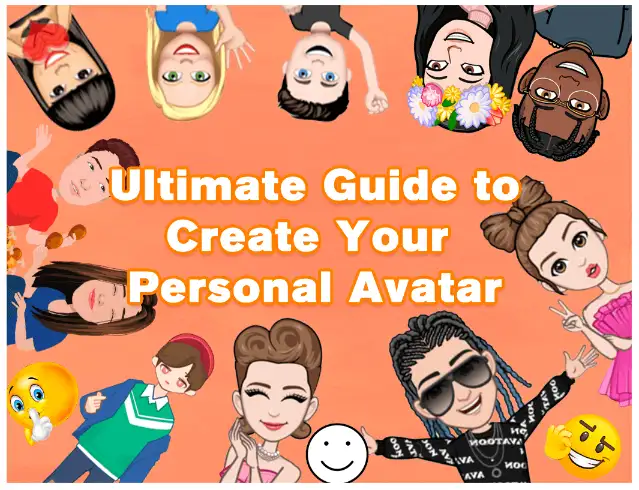 An Avatar nowadays is often a stylized picture of you that you can use for your profile pic and other social media content. In our ultimate guide to turn picture into cartoon, we'll explain the ins and outs of what an avatar actually is, what applications or methods you can use to create one (or more!), as well as all the things you can do with your Avatar.
Ultimate Guide to Turn Picture Into Cartoon
Table of contents:
So, let's start!
What is an avatar maker?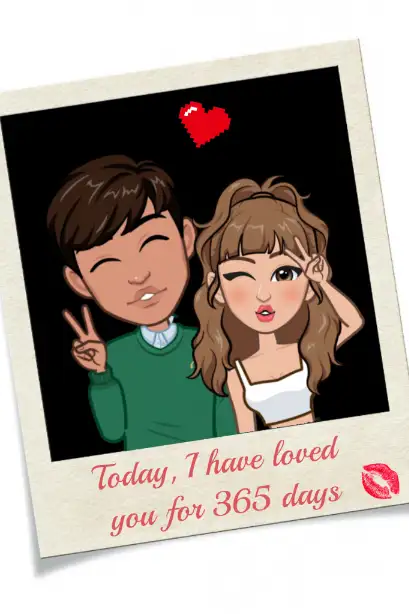 Avatar apps, or cartoon avatar makers, are digital tools that allow users to easily create "avatars" of themselves. Stylized self-portraits they can make for fun or use on social media. You can think of them as apps that let you create your own cartoon, or create your own character. They can represent you, but they can also be entirely different.
But what is an "Avatar?" The traditional definition of "Avatar" is the manifestation of a supernatural being in bodily form on earth (See, Avatar:The Last Airbender). In internet terms, however, an Avatar is just an icon or figure that you use to represent you (See, Avatar the James Cameron movie).
Where can I make an avatar: How to easily turn your picture into cartoon?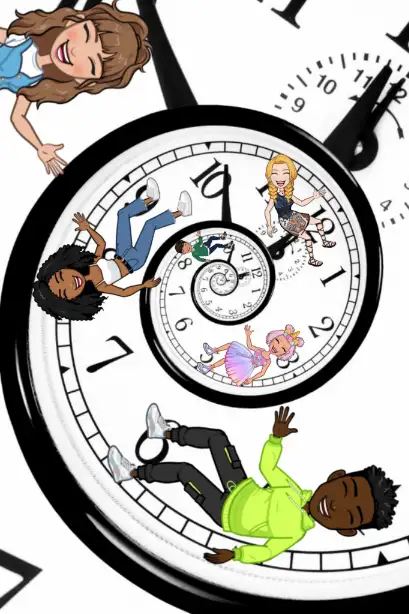 There are a lot of options in terms of free Avatar Creators, Character Creators, Cartoon Makers, or whatever you call them. No matter if you're looking for a free cartoon maker online, or a free avatar app, you're going to find hundreds of results.
But what's the best free avatar maker available? That's a tough question since different sources and apps have different strengths and weaknesses. But first, let's break down the two options you have:
Turn picture into cartoon online or in an app?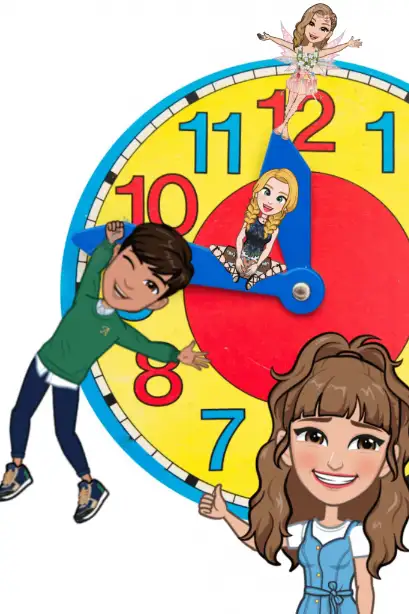 The strengths of turning picture into cartoon are that you: 
don't need to download software
don't need to worry about micro-transactions
The strengths of using an app on your phone are:
More polished design
Easier to use
Easier to share on social media
More features
Can create avatar from photo
So, as you can see there are multiple strengths for either option to create an avatar, however, if your goal is social media then apps are probably the way to go, as they are designed to be easily shareable on all the major platforms.
What apps do you use to turn picture into cartoon?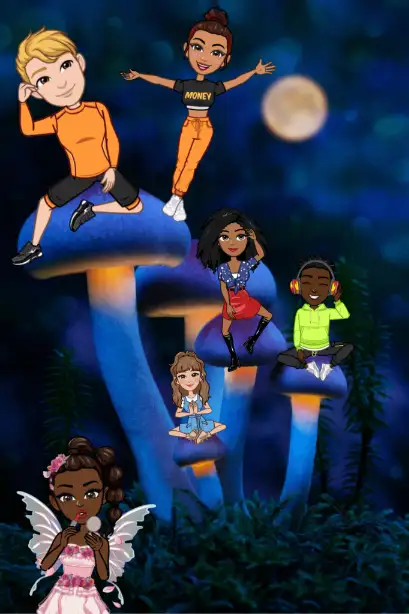 Considering the main goal of using an avatar is usually based on Social Media, most users will decide on using a mobile app.
There are a few apps that really rise to the top when it comes to avatar creation. So we'll break down the top ones for you here. Keep in mind that these aren't the only good apps, however, they are the most established or they offer the most unique features.
1.Bitmoji
Bitmoji is probably the most established and popular of the avatar creators out there. It established the standard set of features one could expect from an avatar creator: the ability to automatically make avatar from photo, customization options, full-body and clothing options, personalized sticker and emoji, and easy share-ability on social media.
Bitmoji might have a lot of competition these days, some with more features, but it's still a solid option. It's the app that first made users ask 'how to create an avatar like a cartoon character?'
2.Avatoon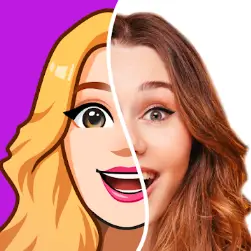 Probably Bitmoji's most similar, and largest, competitor. As the name suggests it leans heavily into the cartoon yourself aspect of Avatars, while still looking classy. Avatoon offers pretty much all of the features that Bitmoji does. However, in our opinion, it offers some features that give it the edge when it comes to social media.
Avatoon really emphasizes media creation for social media, so it offers a lot of unique photo-editing features. It lets users easily insert their Avatar into real-life photos, which has come in pretty handy with most people under some form of social isolation. A personal favorite because of the many features available.
Download Avatoon – Your personal avatar creator & emoji maker on Google Play and download Avatoon on App Store. Start your Avatoon Journey now! 
3. Anime Style Apps
We're going to lump a bunch of these apps together, since they are similar, and also seem to offer basically the same type of product. For anime style apps, while still technically avatar making apps, the focus seems to be more on character creation then on representing yourself.
That is, the apps are more like "doll-makers" and the emphasis is on creating a cool anime-style character. As such, these apps, usually made by developers in Asia, focus much more on avatars for their own sake, instead of social media. So don't expect stickers, emoji, or photo-editing options from these apps. For example, many of these apps don't have the avatar maker from photo, option, and only offer manual creation.
4. Facebook Avatars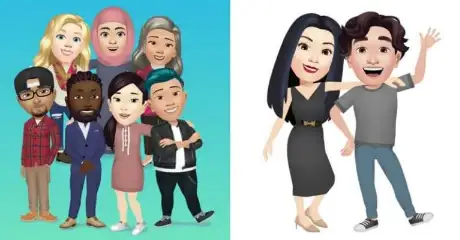 Facebook has also fairly recently jumped on the Avatar train. Probably to capitalize, or alleviate, restrictions from Covid-19, Facebook has created a built-in avatar feature. Available through the messenger, you can manually create your avatar, which then stars in stickers and emoji.
We're including Facebook avatars because, as one of the largest social media platforms in the world, they are sure to become popular. The catch is that, of course, the avatar is really only available on Facebook, unlike other third-party apps. Apps like Bitmoji and Avatoon are designed to create content that is shareable across all major platforms. Facebook avatars, obviously not. The avatars also don't seem to have as many customization options as other apps.
However, it's a great built-in feature if you pretty much just use Facebook, and really a nice slick option regardless.
How do you turn picture into cartoon (step-by-step)?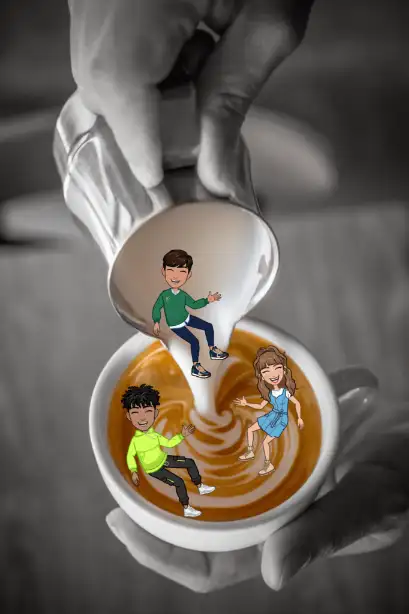 Let's get down to brass tacks. If you've come this far, you are probably wondering: how to create cartoon characters? Or, how can you create characters? We'll be using Avatoon as an example, but most of the major apps work very similarly. 
Obviously, the first step is to download the app from whichever app store you use.
Step 2. Create an Avatar: How to convert a photo to cartoon
Avatoon, and most avatar creators, offers two options to quickly create a cartoon Avatar. The first is using Avatoon's facial scan to create an avatar. Take a face-pic with Avatoon, or use one from your phone, and let the facial recognition software automatically generate an avatar.
The second option is using the "Manual Creation" option, where you create an avatar from scratch, selecting skin, hair, eyes, nose, etc.
This step is like the basic character creation.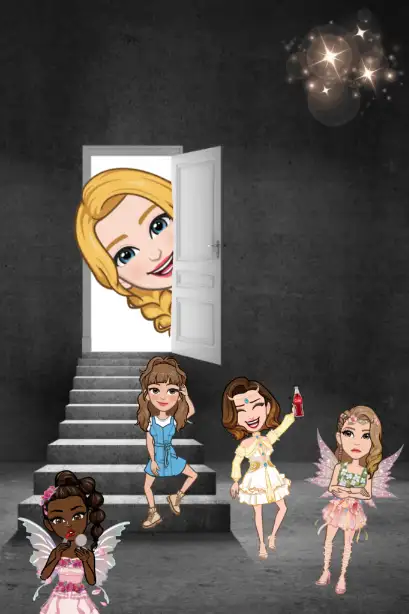 Once you have finished creating your character, you can then go on to customize secondary aspects. Clothing, make-up, accessories, and more. Once you've finished this, your Avatar is complete. Keep in mind though, that Avatoon lets you keep multiple avatars. 
Step 4.  Create content: Stickers + Emoji
Now that you have your avatar, you can start creating content. Avatoon lets you create stickers and emojis, starring your avatar. You can pick from stock phrases, or customize your own message. This is pretty consistent on all major avatar-creating apps. 
Step 5. Create content: Photobooth
You can also integrate your avatar into real-life photos using Avatoon's Photobooth feature. This allows you to insert your avatar, in various poses, into template photos or your personal photos, in order to create new pictures. This is a great way to generate professional-looking social media content while maintaining some privacy. 
Step 6. Save Your Work
Be sure to save your work. Avatoon's gallery can store plenty of edited photos, or photos that you want to edit later. In my opinion, the photo-editing features really give Avatoon the edge for social media use.
Compatible with all major social media apps, including Instagram, Snapchat, Facebook, WhatsApp, and more. You can easily send stickers or emojis, or photos no matter what platform you use. 
What else can you do with an cartoon avatar?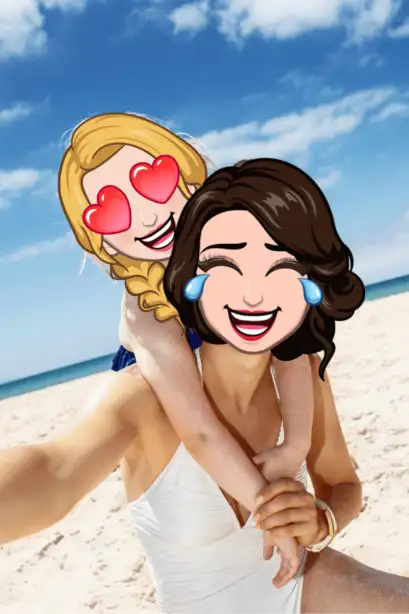 There are tons of options for your Avatar, once it's created. Some of which people completely ignore. Read on for some of the best options.
1.Profile photo: Cartoon Profile Pics
A lot of people overlook this one, but using an Avatar as your main social media profile picture can be really useful. For one, it allows you to maintain your anonymity, while still letting you express yourself. Other users will know what you look like, and will view you as a person, but you won't necessarily give up your online-privacy.
Additionally, a well done avatar can help unify your social media, and help it look professional. An avatar can help you stand out, while still being memorable, and we highly recommend it if you're not sure about your selfie game,.
2. Make self manifestations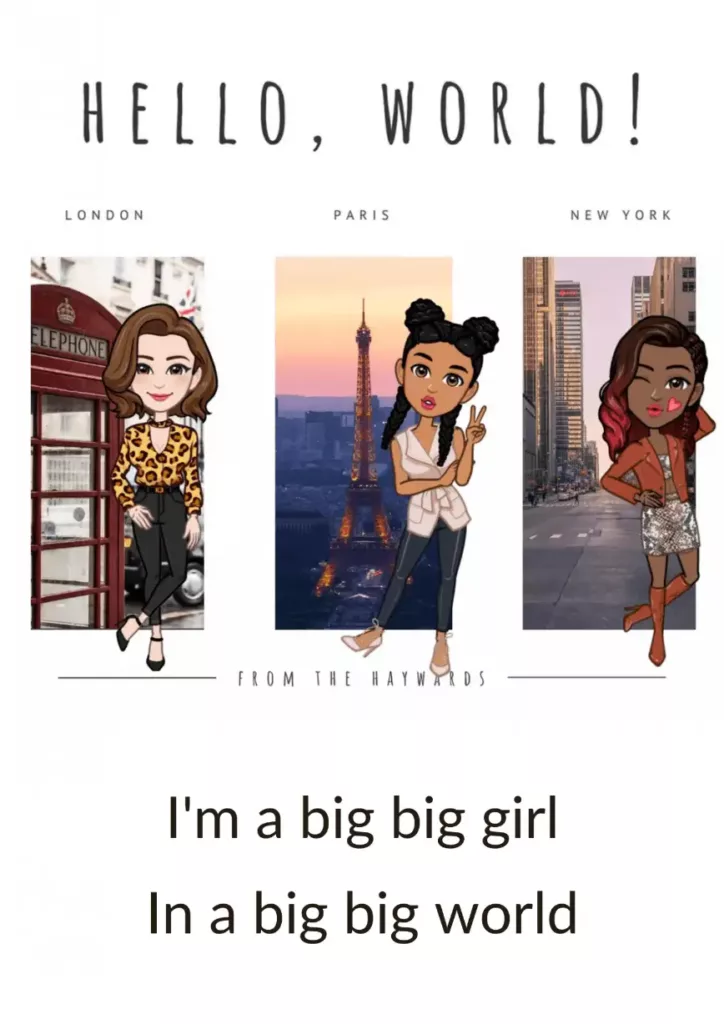 A really cool new trend has sprung up with Avatar. Trans rights and the rising interest in social media amongst the youth have created a heartwarming new use for Avatars.
Lots of trans youth don't have the means or the opportunity to fully express themselves in real life. And the Trans experience often means that you're not comfortable with how you out-body matches yourself. 
Lots of Trans youth have begun using avatars to express their ideal selves, and what they hope to one day be able to become. Avatar makers are a great form of self-expression, however, no matter what your circumstances. 
3. A new social method under Covid 19
With recent events, it can be harder and harder to meet in person, lots of users have resorted to using avatars to meet with friends when they can't meet in person. 
Some avatar apps have sort of transformed into an illustrated family portrait app. Avatar apps allow families, often separated by Covid-19, to create custom family characters to represent themselves. Making custom family portraits funny and memorable. 
It's no wonder so many families are turning to a family portrait illustration maker, otherwise known as an Avatar maker, during these trying times. But, regardless of circumstances, Avatars are a great way to spice up your pic game.
4. Holiday and Birthday Messages
With social media and technology becoming big parts of daily life, it's no wonder people are beginning to create personalized online greeting cards. Some of these are truly moving, and hopefully they will give you some inspiration for birthday and holiday wishes.
5. Upping Your Chat-Game
Personalized emoji and stickers are a great way to dominate your text-game, and they're sure inspire memorable conversations.
6. Memes
Meme rules the internet, and Avatar makers are no exception. Avatar-creating apps are a great way to create self-generated memes and give you the edge in the meme arms-race. 
You may also like: