Hi there! Are you willing to find a cool gaming pfp maker? Online and without installation on your device? They are trending now and besides the hype, your gaming pfp can show off your style, character and personality. You can create an avatar for any game. All that you need is this article, your fingertips, and your imagination! Are you ready for creating a new you? Let's roll!
Here is the list of the websites:
What does pfp mean in gaming?
PFP is an acronym in texting and social media. It means both picture for proof and profile pic.
6 Best Game PFP Maker Websites
1. Placeit
Click and you will see the page for creating your own avatar.
Beat your opponents! Make an incredible avatar logo in seconds using Placeit's online logo maker. To make your own, choose a template and customize your character! Once you love it, hit download to save your awesome logo and use it on all your gaming channels. It's super easy.
How do you make a game avatar (Placeit making example)
Type your name and choose what you want to create. We choose Avatars. Press Apply and move on to the next step.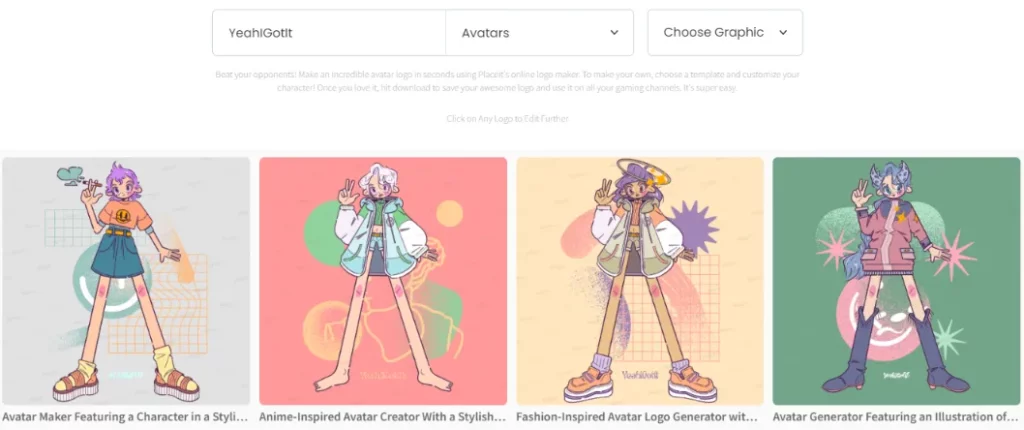 Here we can see a lot of premade avatars. All we need to do is to click on any logo and edit it further. I decided to click the one with Twitch Avatar Maker and then when you start editing, you face an automatically popping-up window that will ask you to register to continue editing. Easy and quick.
Ok! Go on! Now, we start editing our gaming avatar. These are tools available for working with: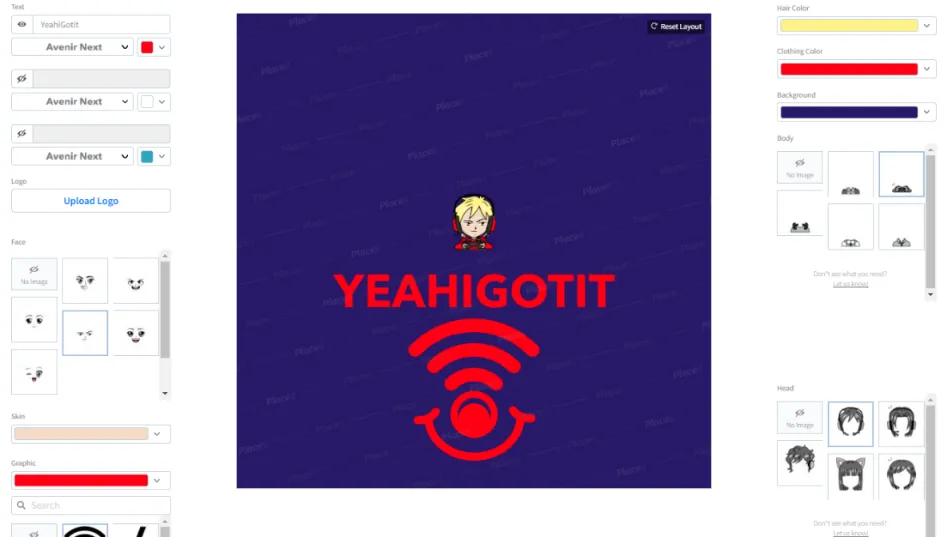 Text (can delete or add anything you'd like)
Face (choose one of the 6 available)
Skin (imagination is yours)
Graphic (you can add some picture or upload your logo)
Hair color, Clothing Color, Background Color
Body (several variants to choose (only upper part of the body))
Head (hairstyle +/- accessories)
The Website's AI is quite smart and it shows your style applied to other similar Templates! And, sure, it suggests other templates and, one more interesting thing. You can check out your design in some Mockups (like T-shirts or Hoodies with your Gaming Avatar)

Alright, I'm done with my Avatar, what's next? Download! And here, one more window: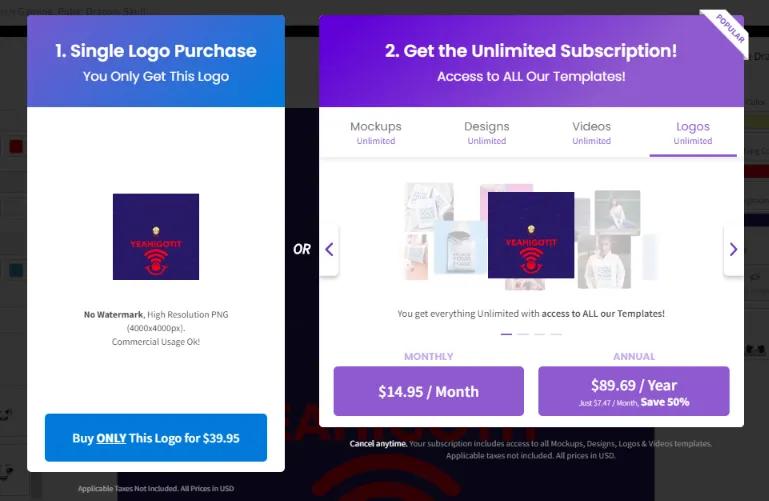 I saved the Draft and when my time comes, I will consider buying it or not! The choice is yours!
We move to the next gaming pfp maker!
Is Placeit Safe?
Yes. It is safe to use! You can check their Terms of Use, License, and Privacy Policy.
How Much Does Placeit Cost?
There are several options:
Purchase a Single Logo: $39.95
Get the Unlimited Subscription: $14.95/Month or $89.69/Year
2. Avatoon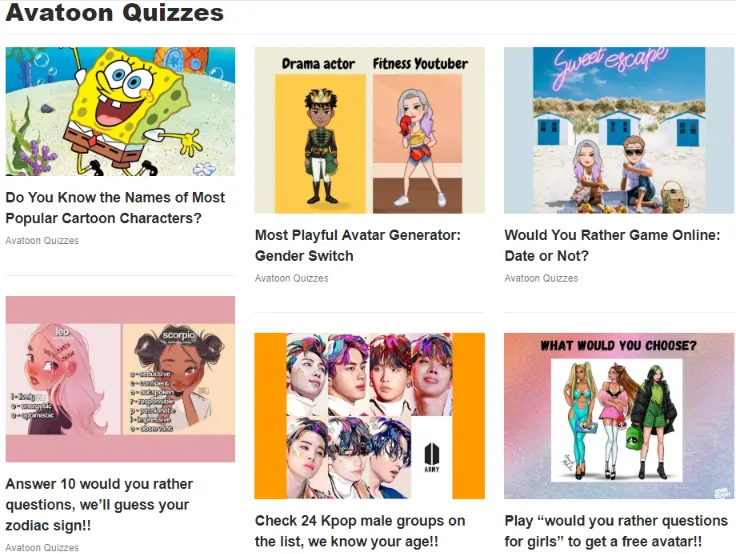 How about challenging yourself, having fun and some mystery while creating an avatar? Avatoon is really good at serving the best experience while creating! Check it out!
· Answer different questions about yourself and see the avatar!
· With the avatar, you will get some comments about yourself and extra info. That's interesting! I stopped at 3 more pages of the same Website:
Do enjoy and take your time!
3. Own3D
One more Avatar Maker and Cartoon Generator is here! Let's have a closer look at its features!
These are the things that we can customize and adjust as we like: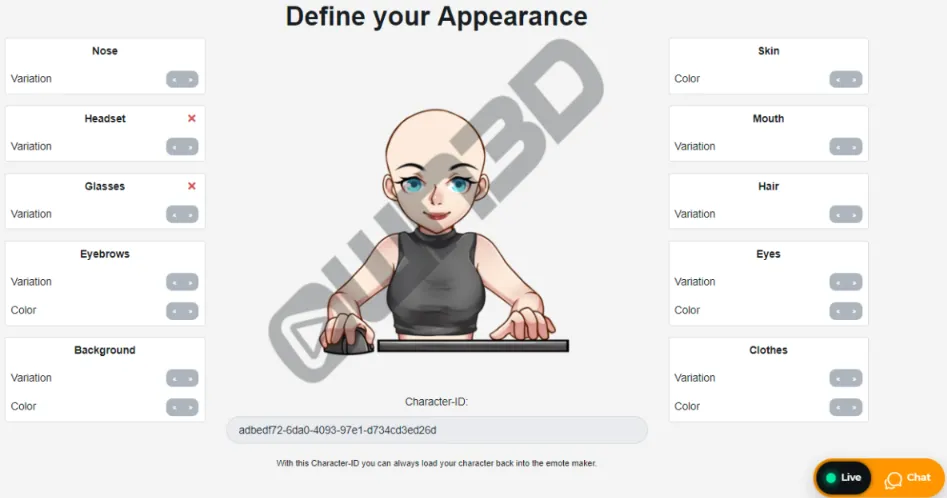 Nose (choose different variations)
Headset (color and type)
Glasses
Eyebrows (shape, size and color)
Background (various types and colors)
Skin (color)
Mouth (shape, size and emotions)
Hair (hairstyle and color)
Eyes (shape, size and color)
Clothes (variation and color)
Customization completed! Let's see what we've got!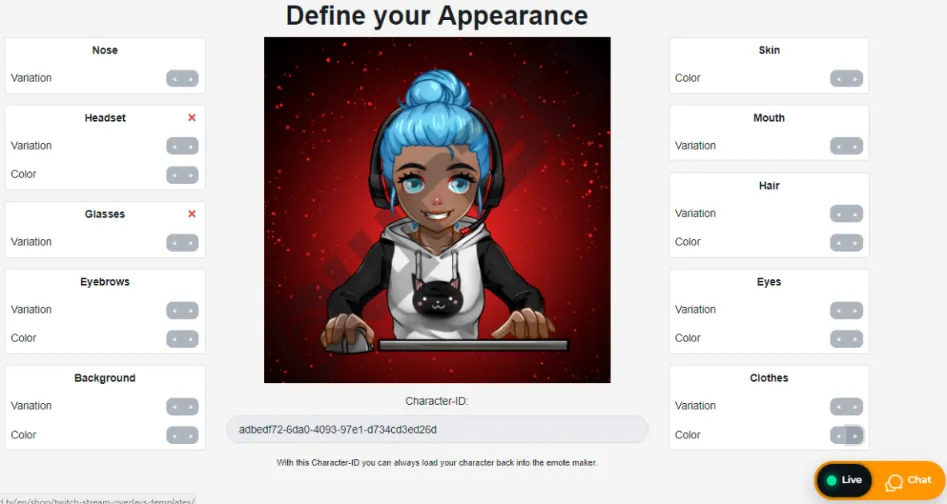 Press Order Avatar Now and you will see your shopping cart with your avatar priced $4.80 + 50% discount = $2.40! A lot cheaper than Placeit!
4. Multiavatar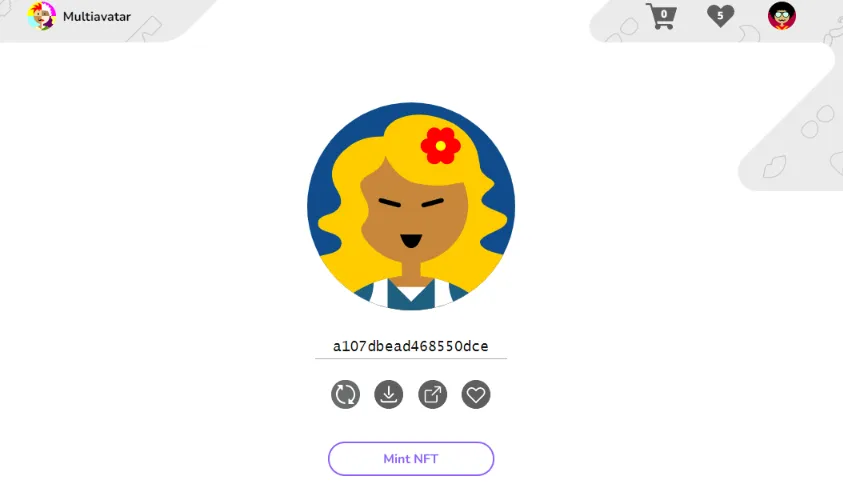 This is a totally unique gaming pfp maker! Why? Because:
In total, there are more than 12 billion cryptographically unique avatars available!
Click the Map of the Avatars to see the World Map of Avatars!
Multiavatar (multi) means that there are people from multiple races, cultures, age groups and so on! Just think about it, if there are 12 billion avatars, so, every person in the world can get one! This is the biggest giveaway I've ever heard about!
Besides just a digital online world, you can bring your avatar to life! Choose your avatar and order a physical product with high-quality prints on anything you want (Cup, T-Shirt, Laptop, Hoodie).
Try their Avatars Generator and See which Avatar you will like!
5. Personas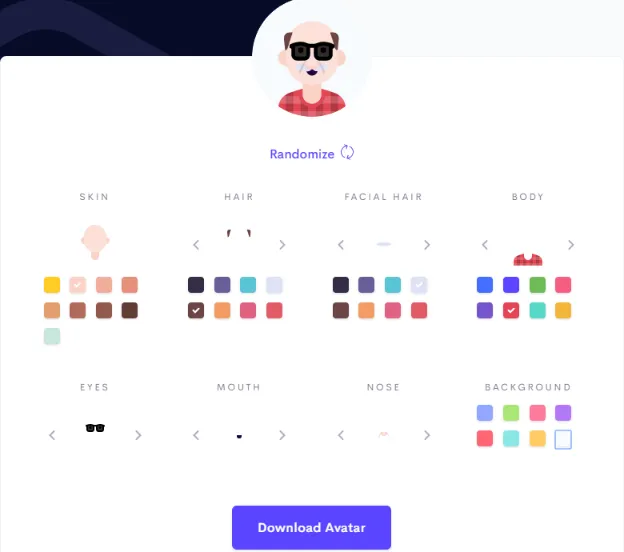 A playful avatar generator for the modern age! Yeah, that's true. When I opened the main page, I saw a grandpa with a binky in his mouth! Haha. That's funny. I like it. Let's have a look at what we can have fun with!
Randomize! Click and choose a random avatar!
Skin (funny and real colors)
Hair (colors, styles and cuts)
Facial Hair (mustache, beard and more + colors)
Body (shape, size and clothes + colors)
Eyes (glasses, eyes or combinations)
Mouth (shape and emotions + fun)
Nose (little or big)
Background (colors)
Ok! Done. Now click Download Avatar! Enjoy and Share!
The Simplicity Best! And, we think so too! The last but not the least gaming pfp maker for today! And let's get straight to business. This is a free online avatar generator! You can customize your avatar or hit the randomizer! Choose or create and maybe, you will meet your fate! Haha. Have fun!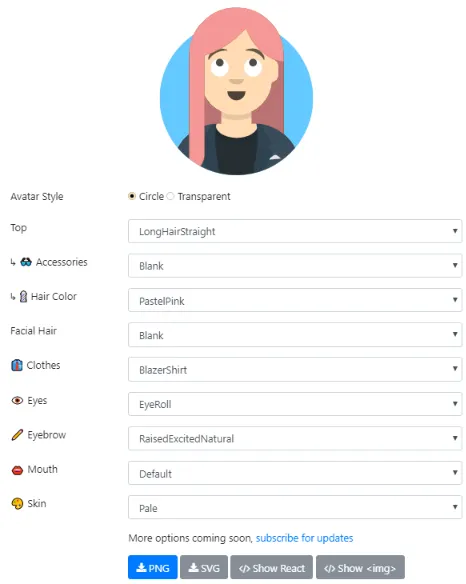 Avatar Style (Circle or Transparent)
Top (Hair and Clothes (a lot of options))
Accessories (lol, that's real fun)
Hat color (a rich variety)
Facial Hair and Color (choose the one you like)
Clothes and Colors (a huge wardrobe + various colors)
Eyes and Eyebrows (Fun! Fun! Fun! + Emotions! These are soooooo true to life!)
Mouth (Emotions, actions + fun!)
Skin (color)
Click on PNG and save it!
That's all for today! Enjoy your digital life! Try to balance between online and offline worlds! Have fun! Stay safe and never lose your faith! Bye-bye!
You may also like: