Hey, Vtubers! Are you looking for the best vtuber maker to start vtube? You are at the right place! We're going to introduce you to the best free vtuber software and a guide on how to make your own vtuber avatar. We will give you step-by-step instructions and your avatar will be the best one in the YouTube world.
What is a vtuber?
Vtuber is an abbreviation that stands for the term Virtual YouTuber. These are the YouTubers, who use digital avatars instead of real faces: as a rule, 2D pictures or portraits with minimal facial animation. Sometimes, you may also meet those who use 3D models with full-body motion capture features. Regarding the content they create, vtubers are almost the same as other YouTubers. They play games, communicate with each other or subscribers, tell stories about their lives, record reactions to other videos, paint, cook, sing – they are just the same as all people. But on the screen, you see not a real person, but a, for example, some Kawai girl with cat's ears.
How to become a vtuber?
1. Hardware requirements
Be sure to have a powerful desktop computer or a laptop! It will be great if one of them has at least 8 GB, a discrete graphics card with at least 2 GB, a hard drive (the great is SSD, but HDD is also fine), the processor should be quite a fresh one, too. So, in general, you don't need a gaming beast machine to become a vtuber, but if your machine is a bit old already and doesn't fit the above-mentioned criteria, consider refreshing the hardware. Most of the devices support expanding parameters by installing new or more parts.
2. Webcam recommendations
Something that can recognize your face, expressions and finally, reflect them on your avatar. Browse Amazon for the best deals to find a suitable one. It doesn't need to be expensive at all. Up to 100$ or a bit more. Depends on you.
What Vtuber Maker shoud I use?
Would you like to try and do it? Or just continue browsing and surfing page by page in search of the best website and give up the idea? We've already selected the most commonly used (easy to use) software for you. You can download VRoid Studio here. This is the official website. Available for Windows and macOS. Then, just install it and open it.
Since the article is for beginners, let's choose "For beginners" respectively. After clicking the "For beginners" button, VRoid Studio will automatically open the Getting Started web page. Where you can read a short introduction to the app. They give a female character as an example there. We are going to create a male character to guide you through this!
How to make a Male Vtube Avatar?
This 2D vtuber maker contains seven editors:
1. Face
2. Hairstyle
3. Body
4. Outfit
5. Accessories
6. Look
7. Photo Booth
Each of these editors gives you a huge number of options! A tremendous number of options. You won't want to stop customizing your Vtuber Avatar until you get what you wish. Every detail, every little piece of the character can be changed, adjusted. And what is more important, all your hard work will be alive after the whole job is done! It is awesome, isn't it?
So, get back to VRoid. Let's choose Masc (masculine character).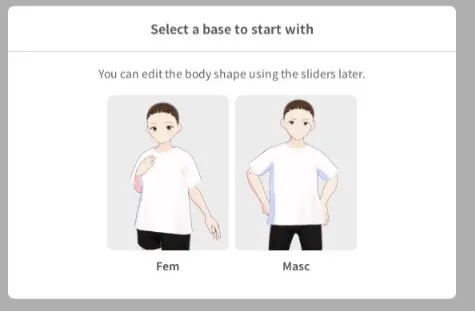 1. Create a face for your vtuber avatar
On the left side you will find: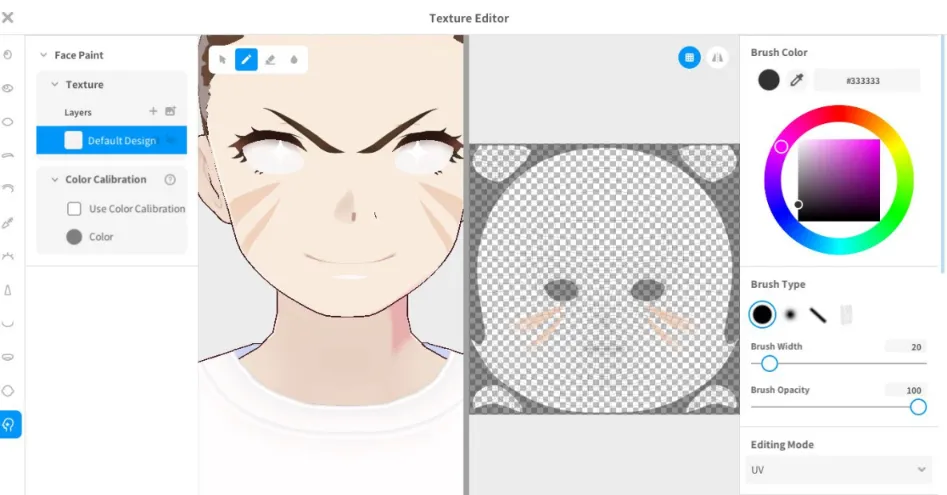 1. Face Sets
2. Eyes Sets including adjusting of:

a) Irises
b) Eye Highlights
c) Scleras
d) Eyebrows
e) Eyelids
f) Eyeliner
g) Eyelashes

3. Nose
4. Mouth + Mouth Inside
5. Lips
6. Cheeks
7. Skin
8. Face Paint
9. Expression editor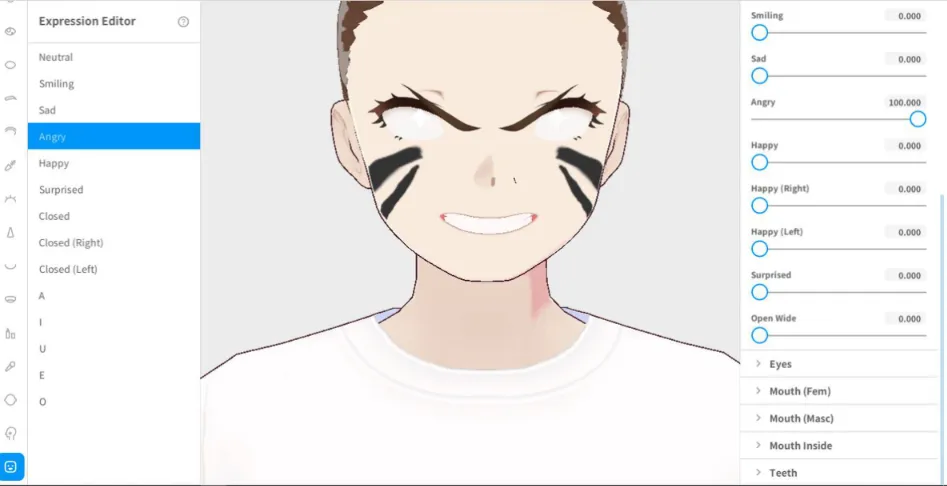 On the right side, you will see Parameters where you can customize ALL THINGS that can be on the face. Unbelievably detailed process! After each of the parameters is finished, or you think that your variant is not clear what you wanted, some options already have presets for Male and Female characters. Just play around, click left and right and you will get a perfect avatar.
Presets are gorgeous – customizing them is – awesome! Believe me, you won't be tired or get bored of it, as you can do whatever you want here!
Let's move to the next editor!
2. Choose the hairstyle for your avatar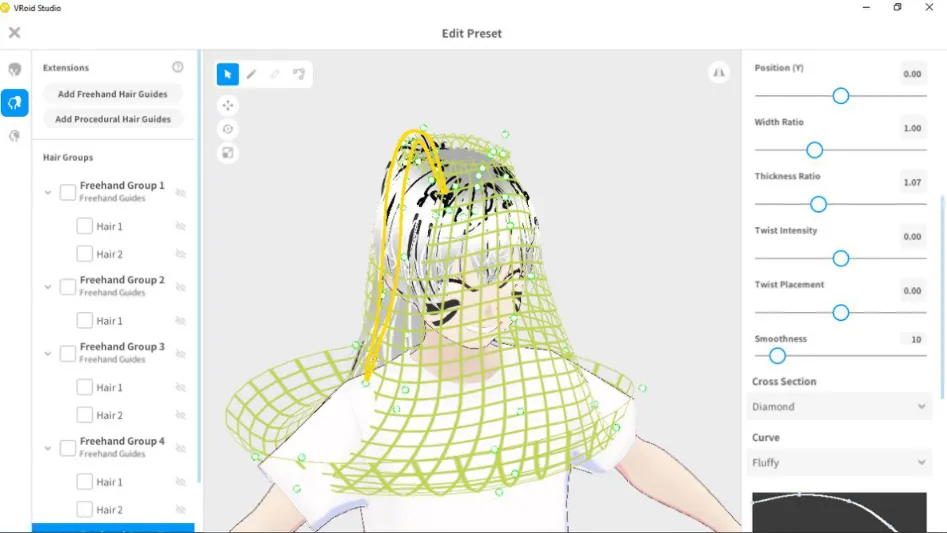 Here you will find:
1. Hairstyle Sets
2. Front (hair position)
3. Back
4. Overall Hair
5. Extensions
6. Side
7. Ahoge
8. Extra
9. Base Hair
Do you remember I told you about the details? Here they are! You can adjust anything, add as much as possible hair, any place, any direction, any color! Combine several colors, let your hair fly or be straight and lay still. You are the creator! Do it! Remember, the more you try, the better your result is! Don't be afraid to experiment with different combinations! Jump to the next editor!
3. Customize the body shape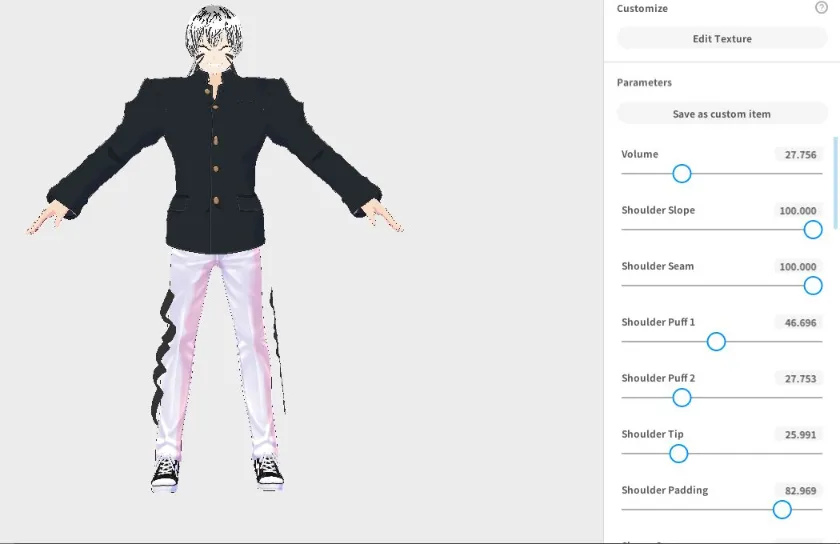 Here you can change the color of the skin, size, shape, position of all other body parts! Custom items are also supported! You can create a mighty hero or an innocent child! All that you wish! Just play around with parameters! These are really highly accurate tools!
4. Choose the outfits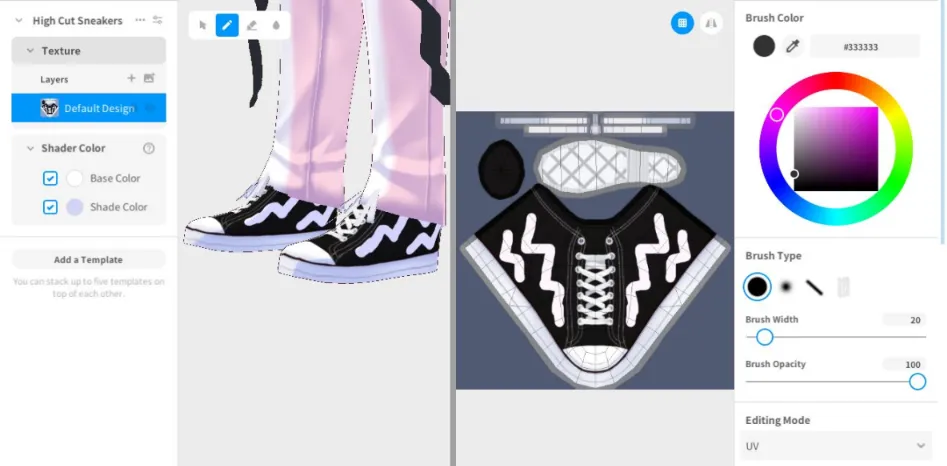 Now we came to the clothes editor. There are several categories too. Let's have a look at them.
a) Whole sets
b) Tops
c) Bottoms
d) Dresses
e) Neck Accessories
f) Arm Accessories (empty at the moment)
g) Inner Top
h) Inner Bottom
i) Socks
j) Shoes
Sure thing you can edit all that you want here too! You can even paste some logos from the outside into your shoes. Wear some brandy clothes! Just save your variant from VRoid to your computer storage. Open the picture, paste the logo, come back to VRoid and okay, use it and wear it.
5. Add some accessories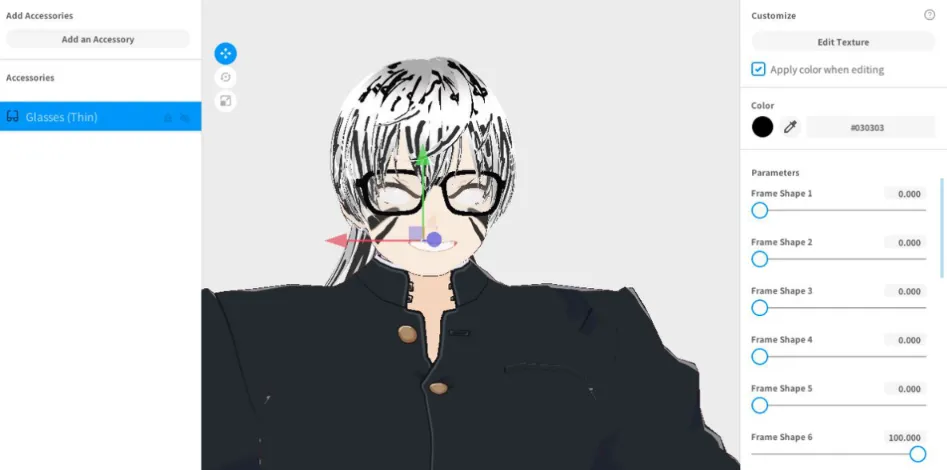 For the model I chose, male one, a mighty, furious hero, there are only glasses available. Try yourself, maybe later you will have more options! You can choose among many shapes here. Also, you can adjust the size, thickness, or thickeners, as well as other options.
6. Try some unique look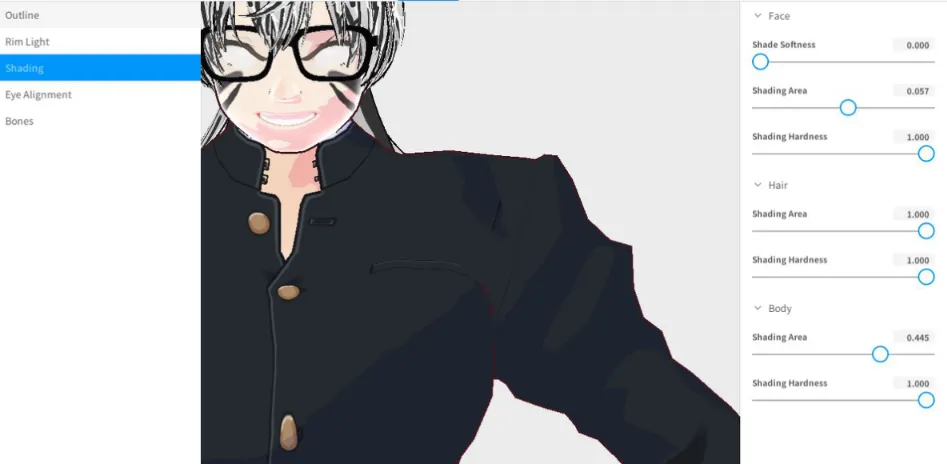 Last editor! Here you will work with:
a) Outline
b) Rim Light
c) Shading
d) Eye Alignment
e) Bones
And, of course, each step can be adjusted through Parameters! Have fun! They even have shades! Omg, looks great!
When everything is done, and you think you are ready, just click and see, what is going to happen next!
7. Use the photo booth to finish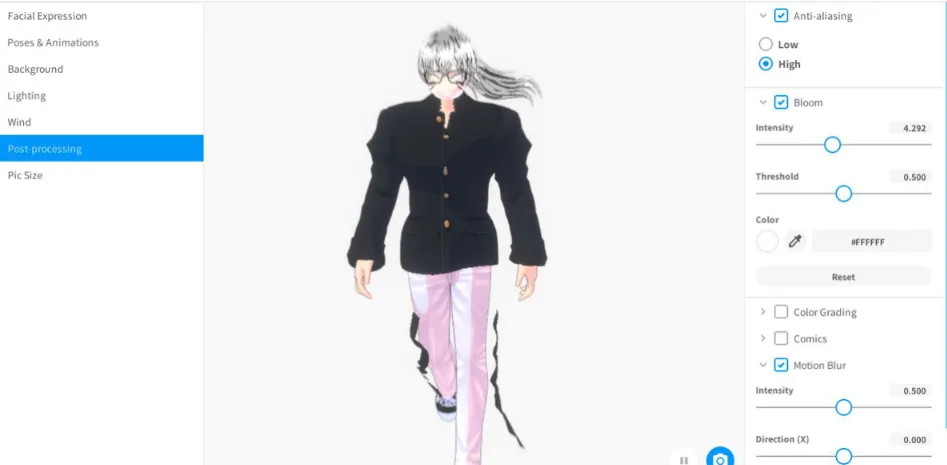 A crazy powerful after-effects editor! Awesome one! You can do it here:
a) Facial Expression
b) Poses & Animations
c) Background
d) Lightning
e) Wind
f) Post-processing
g) Pic Size
You know, while I was working with VRoid Studio, I felt like a pro game designer. Even though this article is written for beginners, you won't notice a lack of any skills. This vtuber maker gives you power, knowledge, skills. Just keep on practicing, trying, creating!
8. Save and use your avatar
In the last step, choose the Pic Size, click and choose how you want to save your Vtuber Avatar.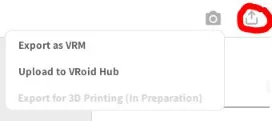 a) Export as VRM
b) Upload to VRoid Hub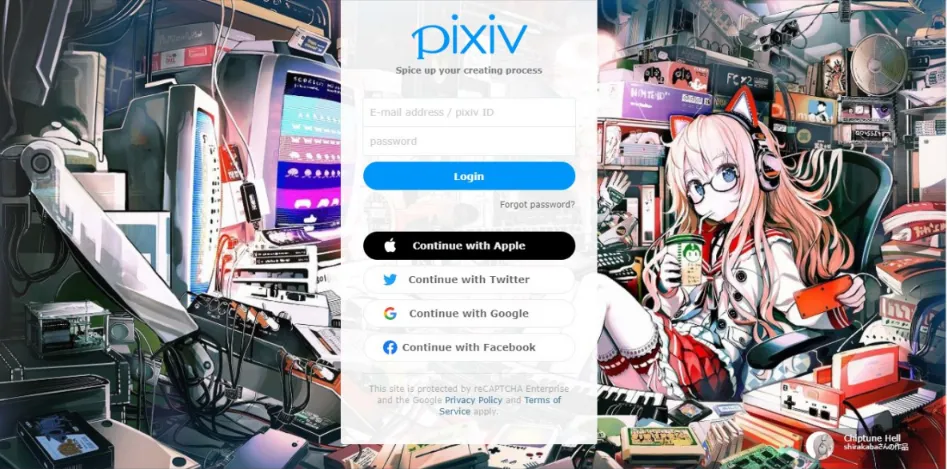 For uploading to VRoid Hub, you need to have your account there, first.
Then, you need to fill in some simple data, like nickname and birthday.
I came back to the VRoid Studio installed on my laptop and clicked "Upload to VRoid Hub" again. Followed the steps and that's all! You still can adjust some information on site!
Good luck! That was the article about the best 2D vtuber maker. We hope you've liked it and found it useful! Come again for new articles! There is so much to see yet!
P.s. Here is a video tutorial on creating a female vtuber avatar on YouTube!
If you want to custom your own avatar, check out our newest service.
How to make a vtuber avatar for twitch?
Start your avatar by choosing a body type you want to model with.
Upload a photo of yourself (or take one with your webcam)
Customize it using the app, which lets you adjust things like skin color as well as hair color and length. You can also add some accessories if you wish, like glasses.
You may also like:
5 Best 3D Anime Character Creator Apps 2021 (iOS & Android)
Newbie Friendly: How To Make A VRChat Avatar (Easy & Free)?